Words from a Men's Shed Member in Ballymena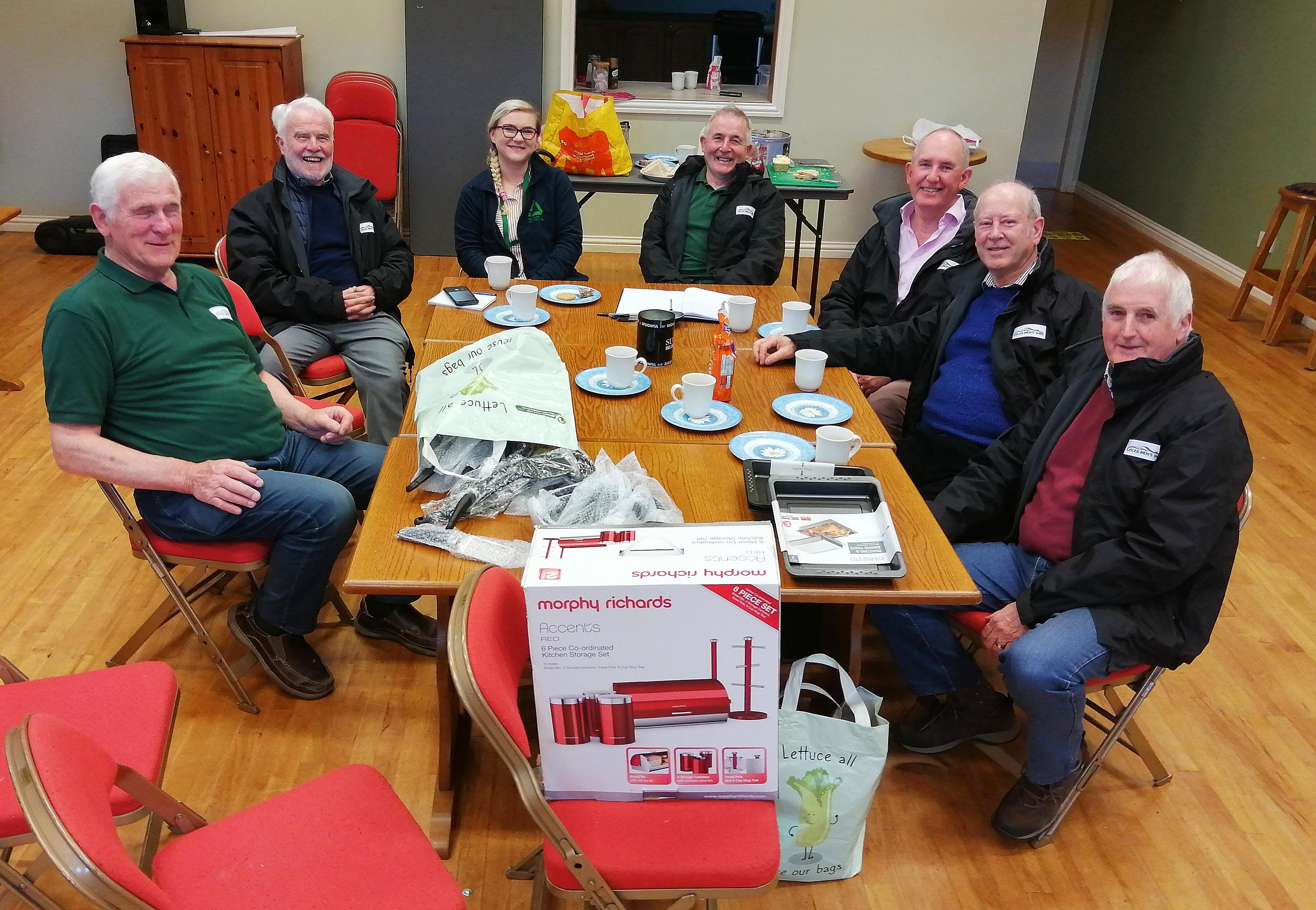 How long have you been a member of the Men's Shed?
I have been a member for 10 years, from 2012. I started the Shed up because I suffer from depression, and I was diagnosed before moving to Northern Ireland. I had an accident while at work and I was laid up for a year and a half, almost two years. So, I was off my feet and had to go through multiple surgeries and the recovery and learn to walk again.
I also found out the place I was working wanted to get rid of me as they thought I was a liability, and it was a job I loved. That completely put me into a tailspin. It was bad enough being off that long and on multiple tablets and having numerous surgeries on top of that.
We moved to Northern Ireland to start afresh. I had a bad car accident and that put me back over the edge as I was laid up again which brought back up old feelings. I felt I didn't fit in anywhere and felt like I was getting pushed out. Everything crashed from there. I had a suicide attempt and after that I didn't leave the house for a long time.
After that I heard about the whole Men's Shed movement, and I knew there had been a lot of suicides in the area and there was a lot of people out of work. So the Men's Shed seemed like a perfect idea for the area.
If we can help someone in any way or brighten their day just with a chat, then we are doing our job.
How has being a Men Shed member had an impact on you?
If I can help one person then its all worth it, and by helping others it actually helps me. I get a bit of a feel good factor from it and if I can save anyone going down that spiral that I went down, I wouldn't wish it on my worst enemy. That's why we started the Shed and it started snowballing. It was five guys sitting around a coffee table chatting about it and loving the idea and it just kicked off from there, little by little. It kept growing and got bigger and better.
It kept me occupied and kept me busy and gave me a purpose. Since then, with my health issues it has been like a domino effect. It gave me a purpose and a reason to put my energy in to and to distract me from bad things.
I have gotten to meet people I would never have met before. I would never have met the staff from Groundwork NI if not for the Shed. There are a lot of people out there who are in the same boat as you. I always thought I was alone, and I was almost walking around with a sign above my head saying 'defective' or 'broken' but that's not true.
The Shed is giving people a bit of sanctuary. There is no judgement, there are no political or religious issues, you are who you are. If we can help someone in any way or brighten their day just with a chat, then we are doing our job.
We have some guys that come in who are on their own who would just sit and stare at the four walls or watch daytime TV. But now they come down here and chat and if they want, they can get stuck in to do something, or if they can't or their not able to, we will help them. It gets you out of the house and is a change of scenery.
What would you say to someone who was thinking of joining a shed?
Absolutely come along. If you don't want to come on your own, come with someone else. Some people are nervous about taking the first step. Bring your partner, bring a friend along and we will give you a tour. There is never any pressure, you can go at your own speed and take your time.
Its all about making that first step. You don't have to come every day; you can come when you want to or need to. If they're feeling bad or not in good form, they can come down. That's why we try to stay open as much as possible because we want to be there if somebody needs us.
Have you noticed an impact on the local community also?
You can notice the change in the people. After a couple of days in here, you can't get them out and its great.
One guy walked up to the door three times but never knocked or came in. Eventually he finally did, and he would be here right as rain first thing in the morning, until close every day.
He turned out to be a beekeeper and built his own beehive in the shed. He was able to share that with the others, which snowballed into a beekeeping group.
Do you do lots of different activities in the shed?
Oh yes. We are never told what to do. We ask members what they would like to do. We try to do activities that are of interest to people.
We do little taster sessions to see if people enjoy it. If they do, then we will pursue a course.
We also have women involved in the Shed, probably since 2016. 
The cooking and growing workshop has me hooked. I tried in the past to grow my own stuff, but I didn't have a notion, being from the city.
Have you enjoyed working as part of the programmes with Groundwork NI?
Absolutely, the dementia awareness course very much so, as it is something that impacts my family, and I could relate to a lot of it, and I never really understood it before. I would like to learn more about it and have signed up to volunteer with The Alzheimer's Society.
The cooking and growing workshop has me hooked. I tried in the past to grow my own stuff, but I didn't have a notion, being from the city. I was just winging it and wasn't having much luck. But now it's working. We are outdoors, its relaxing and therapeutic.
We now have strawberries, tomatoes bell peppers, chilli peppers, spuds, green beans, you name it. We plan to make meals for the guys on Thursdays from the stuff we have grown. You have started something that has blown up. The programmes have been brilliant.