NEWS: Join the Youth Action Group – Future Proof Parks
Do you have a vision for your local park and the ambition to make it a reality? It's time to make things happen – join the Youth Action Group to become an essential part of the Future Proof Parks programme.
The Youth Action Group is a team of like-minded young people aged 16-25 who will shape the development of a national media campaign; putting parks on the map whilst learning new skills, making new friends, and connecting with their local area.
In 2020, we learnt that access to green space is essential to wellbeing – now we want to harness your creativity to bring communities together and create new spaces and activities for youth. You will play a vital role in amplifying the youth voice in our Future Proof Parks programme, which supports park volunteering and gives young people the chance to have their say on how green spaces are run.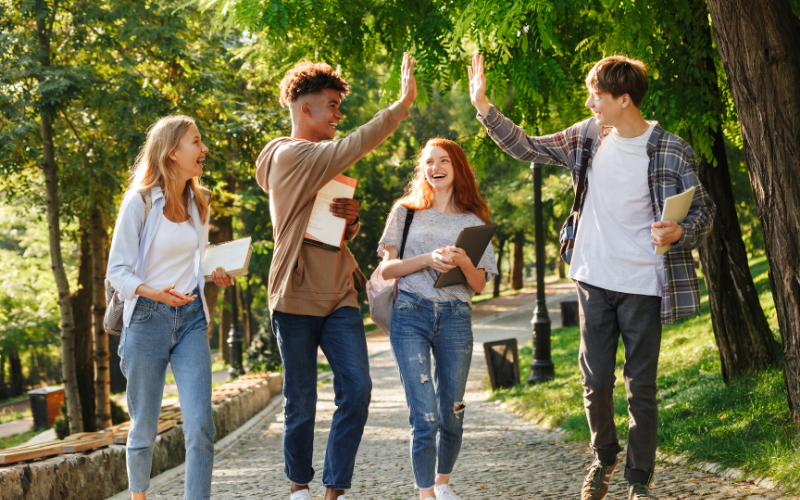 What will the Youth Action Group Do?
Over several online sessions, with partners Groundwork and National Youth Agency, we will explore:
Your views on the current issues facing young people and local green spaces; with themed sessions and guest speakers.
How to set up a successful media campaign – discovering new platforms and ideas to engage a young audience.
How to implement campaign action, such as through activities for young people and local communities, like pop up events and volunteering.
Key digital and media skills, such as graphic design, podcast creation, film and photography – with an accreditation earned for attending all sessions!
Digital and media skills sessions will be delivered by partners, media professionals and our communications teams, who will attend regularly to discuss campaign developments.
If guidelines allow, we hope to meet in person to support you in implementing your campaign and evaluating its success, as well as to launch the new Groundwork campaign and celebrate our achievements.
What will you gain from joining the Youth Action Group?
The practical skills and experience required to create digital campaigns including digital content creation.
Boost your CV with an accreditation in digital campaign skills upon completion of the programme.
Increased confidence and leadership skills.
Networking with like-minded young people, community groups and Groundwork staff.
Real change-making for your local area and community.
Join our programme launch to find out more on Thursday 13th May, 6:00-7:15pm. Guest speaker, TV presenter and zoologist, Megan McCubbin, will be joining us to share her journey into conservation and tips on engaging people in nature, along with a Q&A. We will then share more about the Youth Action Group aims and activities coming up.