Employee Volunteering
Motivate your teams, improve employee relations, attract talent and make a difference in the communities you live and work in.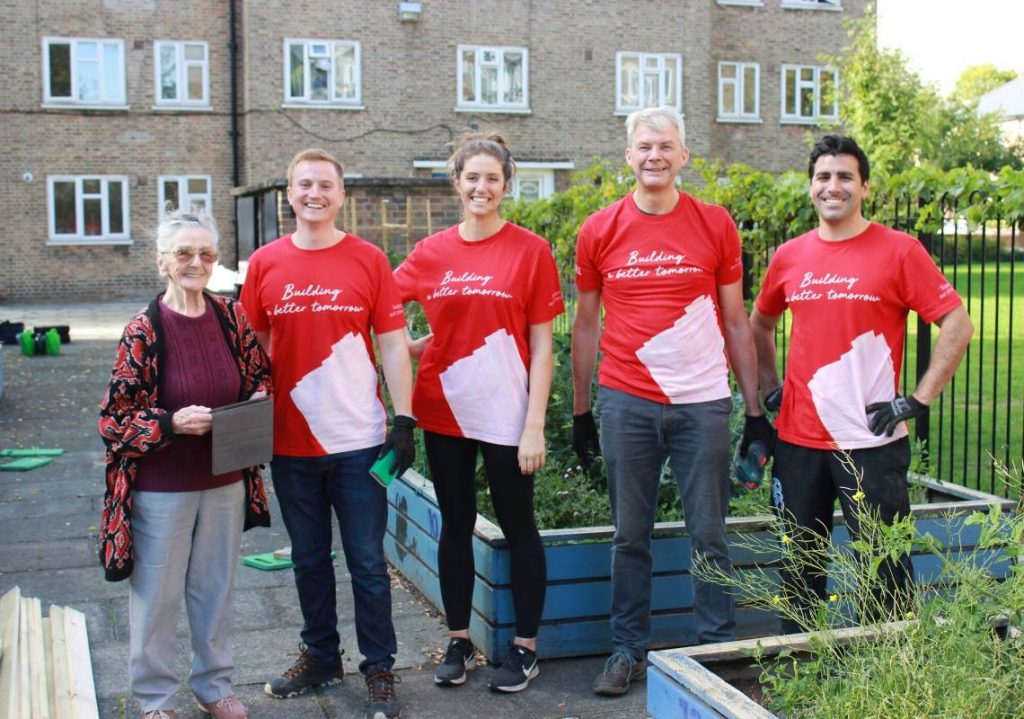 We can deliver programmes of fully serviced environmental volunteering days tailored to meet your organisation's needs. Whether you're looking for a one-off team challenge day or a programme of volunteering providing opportunities for people across your organisation nationally, your teams can create better places to build happier and healthier communities.
"It's great when our people get to volunteer with a partner like Groundwork who care so much about the environment and the communities where we work."
– Adam Crossley, Director of Environment, Skanska
Find out more about our employee volunteering and the types of projects you can get involved in by taking a look at our Employee Volunteering Booklet.
Please get in touch so we can create the perfect opportunity for your teams.
Individual Volunteering
Regular volunteering could help you to get to know your community, help you keep fit and active or help you to gain skills and qualifications. Many of our existing employees began their careers with us as volunteers.
So whether you're looking to gain work experience, demonstrate your commitment to tackling environmental issues or just make your neighbourhood a better place to live, Groundwork offers a variety of volunteering opportunities which ensure both you and your community benefit.
If you would like to volunteer for Groundwork, contact your local office to find out what's going on near you.