Our Strategy
Our strategy sets out how we will support practical action to create a fair and green future in which people, places and nature thrive over the next five years.
Our Groundwork 2028 strategy sets out how we will support practical action to create a fair and green future in which people, places and nature thrive over the next five years.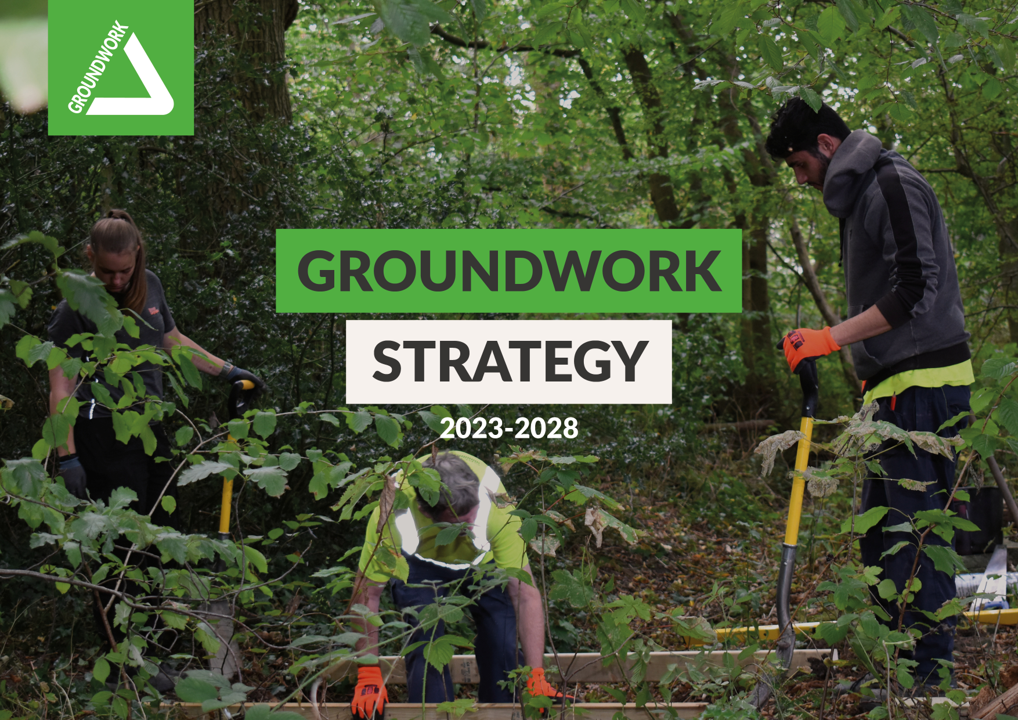 ---
Our strategy is based on the following commitments:
Working where there is most need and we can have most impact – prioritising our resources and building partnerships so that we can bring about lasting change.
Listening to local voices and empower people – ensuring our work is shaped by those it is designed to benefit and strengthens community assets and infrastructure.
Embedding equity and inclusion in everything we do – addressing injustice and seeking out a diversity of viewpoints, both in the work we do and the people we employ.
Learning from local practice to promote wider change – sharing the lessons from our work so that we can influence policy and contribute to system change.
Being collaborative and innovative – forging strong partnerships and working with others to develop new ways of working and achieve greater impact.
Acting as environmental exemplars – championing practical action to combat the climate and nature emergencies and measuring and reducing our own environmental impact.
---
Our new strategy at-a-glance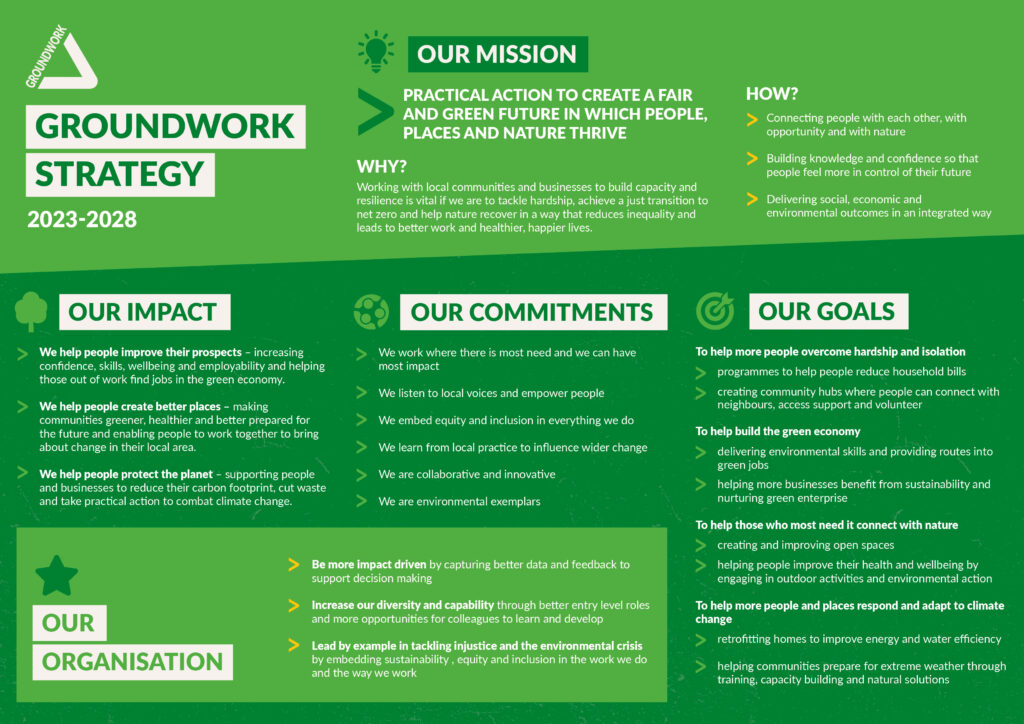 ---
Together, our work will deliver against the following priorities:
Groundwork is a federation, with each member responding to the needs of local communities and the priorities of local partners in their area.
Working together as a network helps us share learning and good practice, operate at greater scale and ensure communities everywhere are able to benefit from our expertise and services.
Our collective effort over the next period will be focused on achieving the following priorities: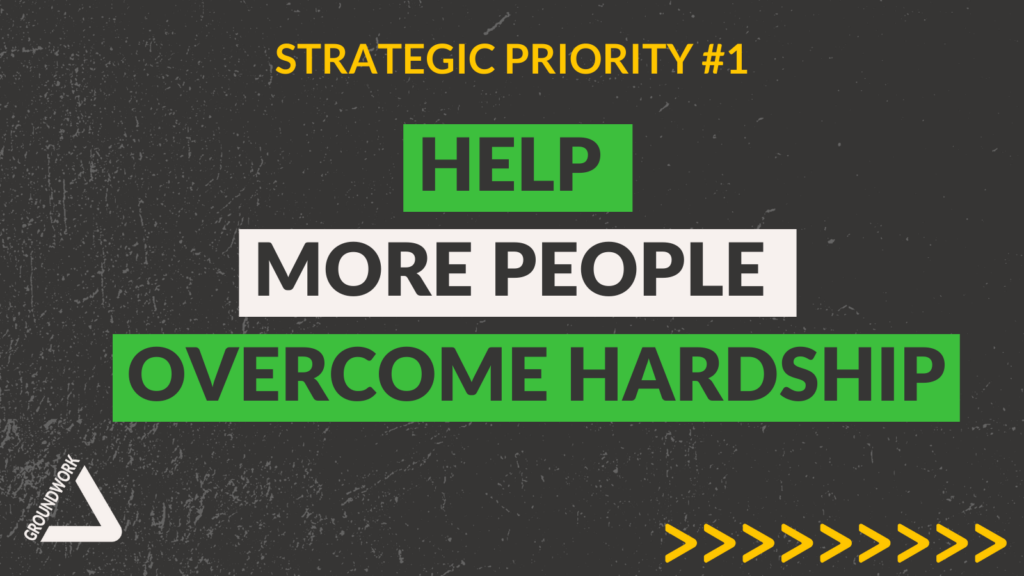 We will help more people overcome hardship and isolation by:
Supporting more people to reduce household bills and live in healthier homes.
Growing our network of community hubs – places where people can connect with neighbours, access support and volunteer.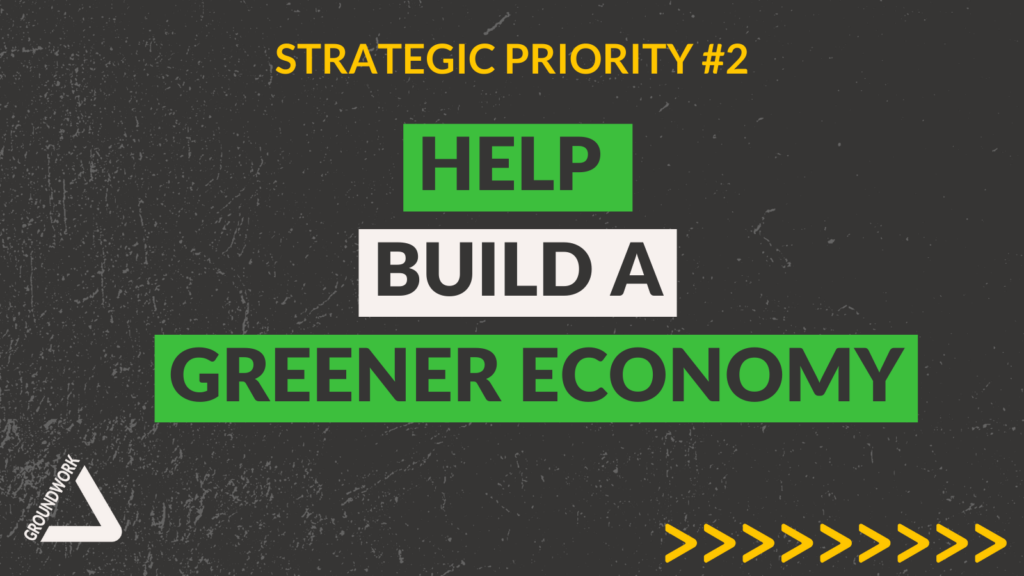 We will help to create a greener economy by:


Embedding environmental skills into our programmes of education and employment support and providing supported routes into entry-level green jobs.
Expanding our work to help businesses benefit from sustainability and to nurture green enterprise.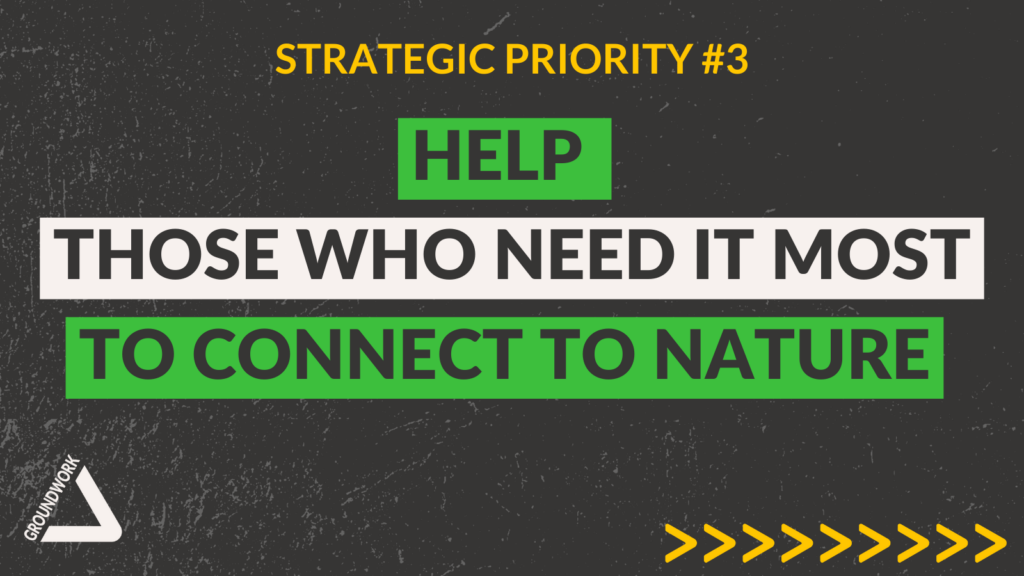 We will help those who need it most to connect with nature by:

Creating and improving more inclusive and accessible open spaces, where they're most needed.
Helping more people improve their health and wellbeing by engaging in outdoor activities and environmental action.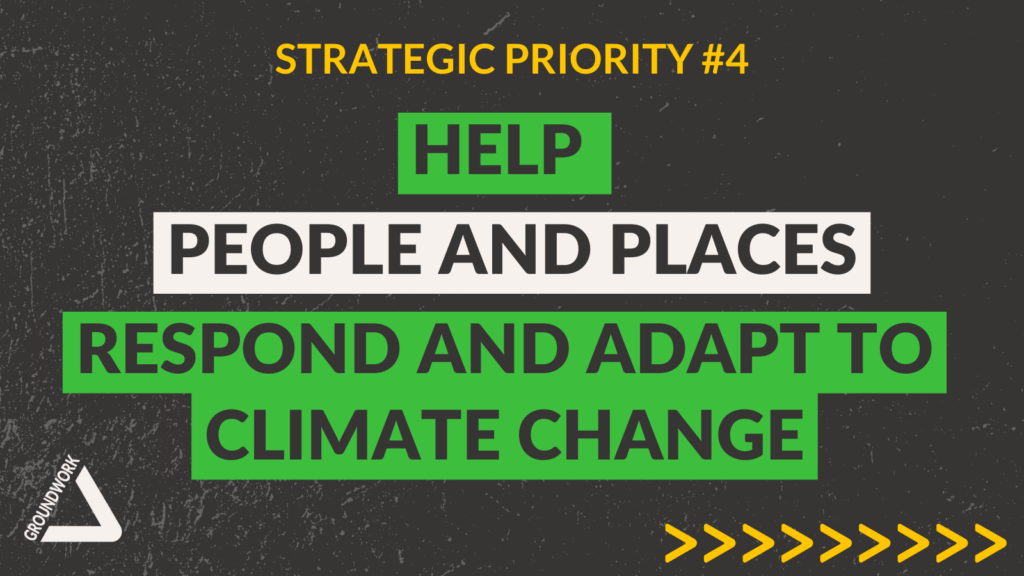 We will help more people and places respond to the climate crisis by:
Retrofitting homes to improve their energy and water efficiency.
Supporting more communities to prepare for extreme weather through training, capacity building and the design of natural solutions.
---
Get involved!
There are so many ways to get involved! Whether you're looking to partner with us to deliver a project, have an enthusiastic team of employees ready to get stuck into fundraising or are interested in corporate volunteering, we have plenty of opportunities.