Whitemountain provides grant funding for community projects.
Since it started in 2007, the Whitemountain (formerly Alpha) Programme has distributed over £6 million of funding to 200 fantastic community and biodiversity projects through the Landfill Communities Fund. This funding helps groups to achieve their plans for positive change in their community.
Grants of up to £50,000 are available for projects making a positive impact at ground level, either developing facilities for community use or encouraging biodiversity and environmental improvements.
Funding is available under two strands:
Deadlines for applications 2020
24 January – Friday
24 April – Friday
24 July – Friday
23 October – Friday
The cut off  for receiving applications is 12 noon on the date shown. Please send your application to whitemountainprogramme@groundworkni.co.uk 
Note: Only pages requiring signature need scanning.
Eligibility area
If you have a great community or biodiversity focused project which lies within the 15 mile radius of Mullaghglass landfill site near Lisburn, then why not apply?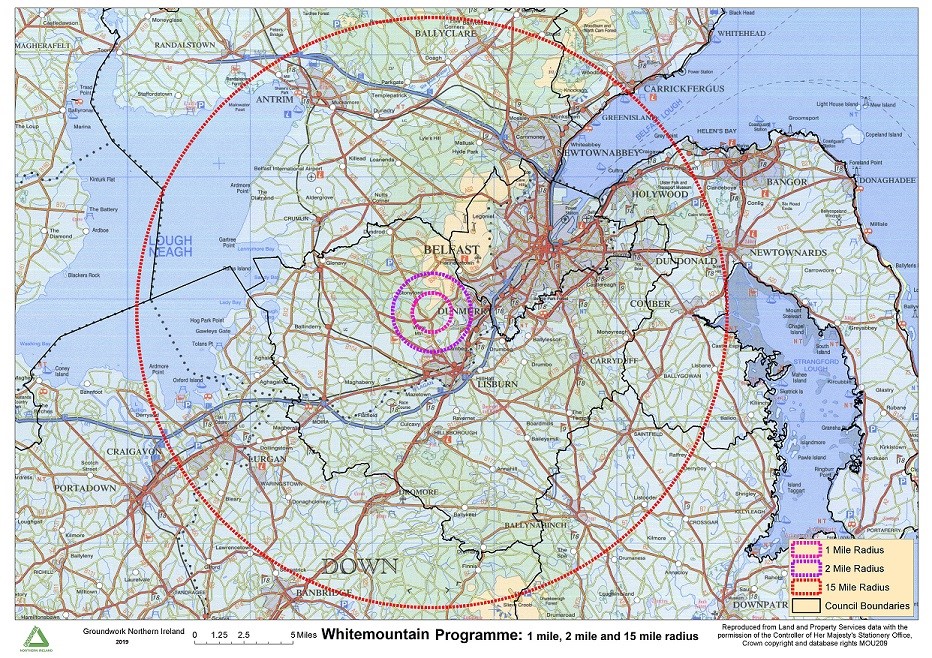 Latest news Whitemountain Programme
Whitemountain Programme – Autumn newsletter
Whitemountain Programme 2019 Awards 
For more information please contact: whitemountainprogramme@groundworkni.co.uk