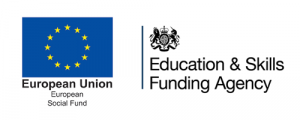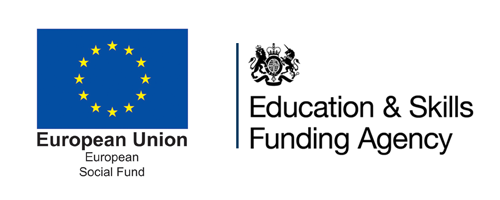 Update in light of COVID-19: Groundwork is in contact with funders in relation to making reasonable adjustments for applicants/grantees where possible. We will provide updates as we get them and advise organisations to deliver in line with government guidelines. If you have any queries please do get in touch with our team on communitytraininggrants@groundwork.org.uk

---
Groundwork London are administering Community Training Grants in the London North and East areas of the LEAP (London Economic and Action Partnership) funded by the Education and Skills Funding Agency and the European Social Fund. We are also administering Training Grants in Dorset, Swindon and Wiltshire and Thames Valley.
---
About ESFA Community Training Grants
Community Training grants between £5,000 and £20,000 are available for projects supporting people who are unemployed or economically inactive, move closer towards employment.
We fund a range of innovative projects which help prepare participants for work by providing opportunities to learn and upskill in anything from industry-specific training to developing soft-skills. Participants must be over 16 years or age and eligible to work in the UK.
Watch our video to see some of the projects we've funded:
---
Eligibility
Applicants must be either third sector organisations or small organisations (less than 49 employees).
Your organisation must have an annual turnover of less than €10 million Euros, please see currency convertor.
Participants must be over 16 years of age and eligible to work in the UK.
---
Deadlines 
This is a rolling programme, so you can apply at any time. The deadline for your application to be considered in our next round of decision making is 9am, Monday 18th January 2021. If you submit your application by 9am, 11th January 2021, we will be able to give you feedback on how your application could be strengthened, giving you time to update and resubmit prior to the deadline.
We regularly offer applicant workshops which are an opportunity to learn more about the programme and ask us questions. Sign up to one below:
Please note we are expecting competition to increase as the programme continues, so we recommend applying as soon as possible.
---
Community Training Grants in London North & East
We want to reach Londoners, because the capital has the highest proportion of people in poverty of any UK region, which is exacerbated by high costs of living. There is also persistent gender, race and disability pay gaps; and a high number of Londoners without basic skills in literacy, English language, numeracy and digital skills.
London North & East areas of the LEAP includes the following boroughs:
Barking & Dagenham
Bexley
Bromley
Enfield
Greenwich
Havering
Newham
Redbridge
Waltham Forest
If you deliver in (Barnet, Brent, Camden, City of London, Ealing, Hackney, Hammersmith & Fulham, Haringey, Harrow, Hillingdon, Hounslow, Islington, Kensington & Chelsea, Lambeth, Lewisham, Southwark, Tower Hamlets, Wandsworth, Westminster) please contact Paddington Development Trust.
If you deliver in (Croydon, Kingston-Upon-Thames, Merton, Richmond-Upon-Thames or Sutton), please contact London Learning Consortium on 0208 774 4040 and ask for the Contracts and Compliance Manager.
---
How to apply
Before beginning your application, we suggest that you read through the guidance documents provided below. These documents are designed to help you put together a strong application, and to ensure that your organisation and project meets the eligibility criteria.
The prospectus provides a comprehensive overview of the scheme:
The application questions allows you to read through the questions before applying. Please note, you cannot use this document to apply:
If you have any additional questions please check our FAQs:
The guidance notes provides a description of what we expect from your application answers:
Start your online application:
---
About the Funders
The Education and Skills Funding Agency (ESFA) is accountable for funding education and skills for children, young people and adults.
The European Social Fund (ESF) invests in opportunities across the European Union, with a focus on improving employment and education.
ESFA and ESF are co-financing Community Training Grants to offer skills, training and employment opportunities for individuals who are unemployed or economically inactive. ESFA in London is managed by the Greater London Authority who acts as the Intermediate Body for ESFA under the strategic direction of the Mayor and the London Economic Action Partnership (LEAP).
For more information contact communitytraininggrants@groundwork.org.uk – 020 7239 1390.