Landscape Design Services
Our award-winning Landscape Design team has been creating better places in London for over 25 years.
Landscape Design Services
Would you like to see more projects?
Our award-winning Landscape Design team has been creating better places in London for over 25 years.

Founded on the principle of co-creation, our Landscape Architects have been at the forefront of creating climate-resilient public open spaces in London, using Sustainable Drainage Systems (SuDS) that reduce surface water flooding, and other landscape solutions that help cool the city and reduce pollution.
We have received a number of Landscape Institute Awards, and have been recognised for our climate resilient designs by Susdrain, and the Camden Design Awards.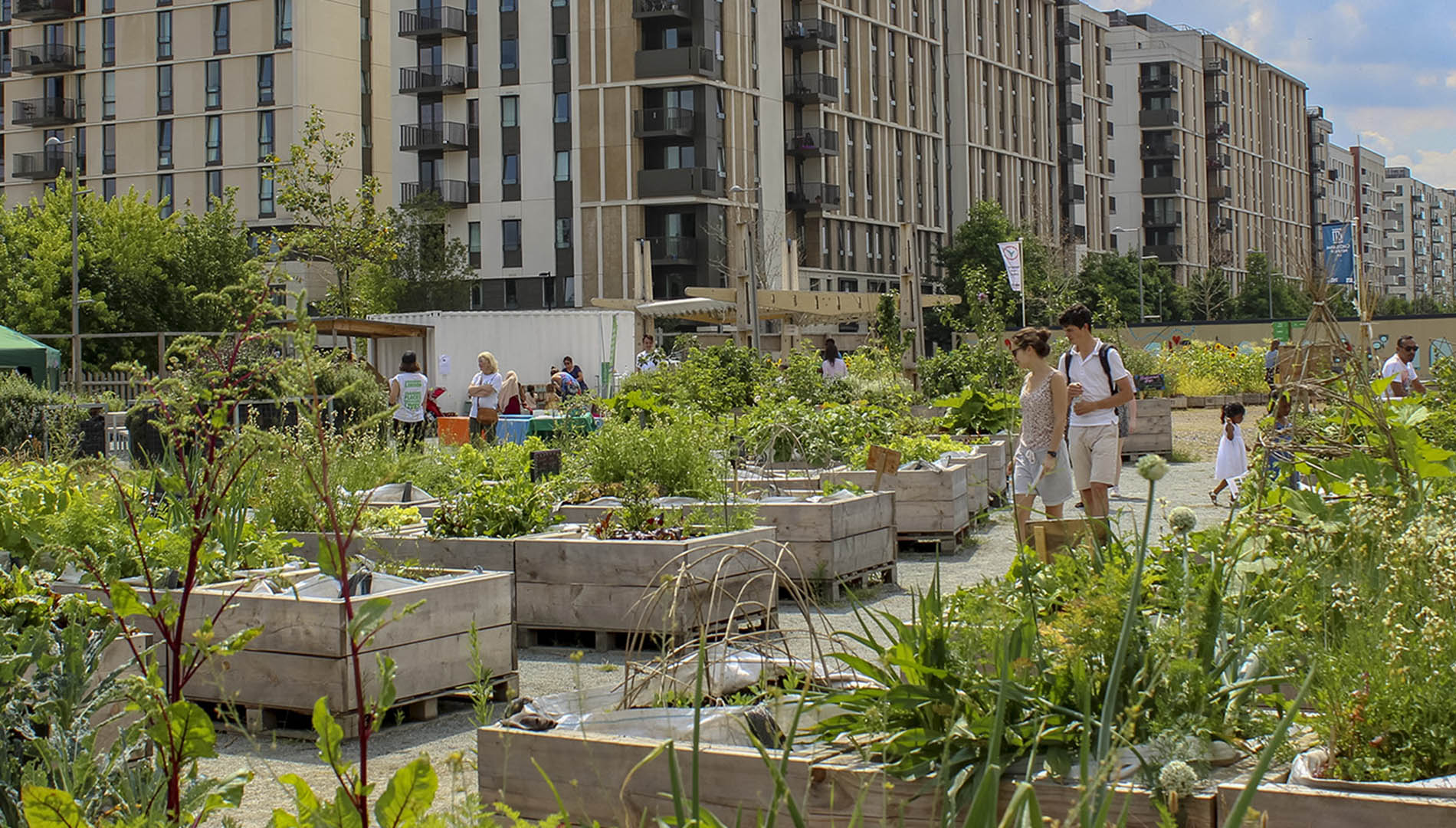 We help communities, organisations, businesses and landowners create and develop open spaces that protect and enhance nature, boost people's wellbeing, increase our city's climate resilience and bring joy to all those who spend time in them.
Our landscape architects understand that good quality green spaces are critical to how our neighbourhoods function, and the health wellbeing of individuals and communities. We believe that everyone should have access to inspirational places for learning, resting, playing, meeting friends, exercising or simply passing through.
Why work with us?
We have a strong track record – we've been providing professional landscape services in London for over 25 years.
We have an experienced, award-winning team – we employ a team of Chartered Landscape Architects and other landscape professionals who are at the forefront of innovations in designing for a climate resilient city and community co-creation practices.
We are specialists in community engagement and co-creation – we actively engage with user groups, residents, businesses and special interest groups to ensure that our design process is led by what is best for local community and the environment.
We have a nature based approach – we're passionate about the benefits of green infrastructure in improving and protecting biodiversity and utilising nature to help our become more resilient to the effects of the climate crisis.
We provide added social and economic value – we maximise the impact of our work by improving health and wellbeing, reducing pollution, providing training and work placements, supporting local investment and reducing the harmful effects of flooding and heatwaves.
We are sustainability focused – it goes without saying that we're committed to ensuring our work is carried out according to recognised environmental and quality standards and we strive to minimise our environmental impact in every aspect of our practice. This often involved maximising the use of sustainably sourced, reclaimed and recycled materials.
Get in touch:
We offer a comprehensive and tailored service from inception to completion, including design community consultation, tendering, contract management, and maintenance. For more information or to discuss a new project, please get in touch with our Principal Landscape Architect, Jane Everitt. jane.everitt@groundwork.org.uk