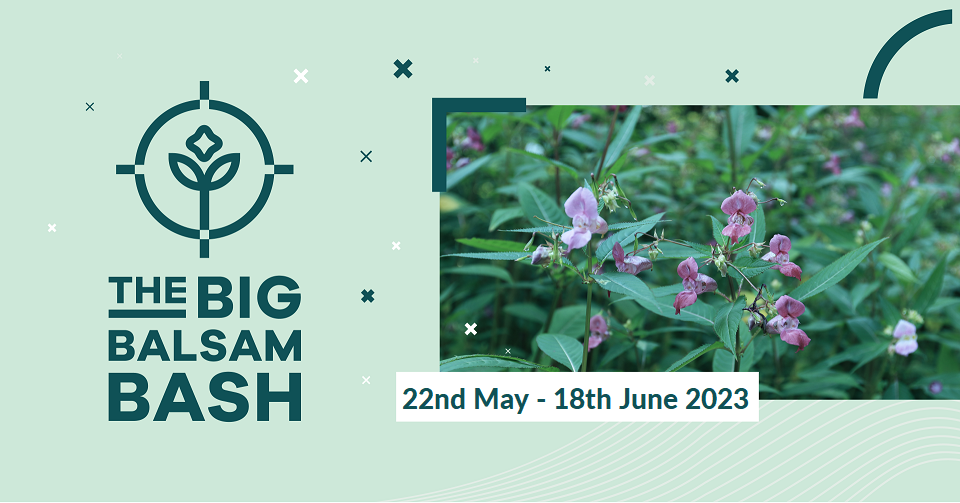 This Big Balsam Bash runs from the 22nd May – 18th June in 2023.
Details of all public events can be found below.
Where stated, please contact the organiser to confirm your attendance.
Your organiser will ask how much balsam you removed at the event in order to record the results on this survey.
If there are no events listed near you, please consider hosting a DIY balsam bash!
---
Public events
Thursday 15th June, 9am-3pm at Roch Valley
Volunteers are able to join the AM/PM or all day sessions. No booking required, just turn up!
Car Parking is available at Heywood Cemetery and there is footpath access on Rochdale Road East. There is also a path through the cemetery to the nature site.
Co-ordinates for the nature site are: 53°36'07.6″N 2°12'04.1″W
Lancashire Wildlife Trust
Location meeting point
The Barn, Philips park, Whitefield M45 7QJ
Join Lancashire wildlife trust for a six week block of Himalayan Balsam management at Philips park. Help manage regionally important woodlands for wildlife, help eradicate this highly invasive and detrimental species from areas of ancient woodland, and contribute to improve local biodiversity. Get involved in your local Balsam bash and help play your part in wildlife recovery.
Book on, turn up, bring your wellies, and help nurture local nature. Suitable for ages 11+
Dates
Friends of Sholver Millennium Green
Join Friends of Sholver Millennium Green  and Life for a Life Memorial Forests on Wednesday 21st of June from 10:30am for a day of Balsam Bashing!
Location: Sholver Millennium Green, Longfellow Cresent, Oldham, OL1 4QW
No need to book, simply turn up! It's recommended to wear boots as the slopes are quite steep in places.
---
Private events
We wanted to say a big thank you to all of these organisations who have coordinated balsam bashes with their workforce to help protect and enhance nature – thank you!!!