A Flourishing & Climate Resilient Suffragette Square
A Flourishing & Climate Resilient Suffragette Square
Duration: March 2024
Background
We're working with Stockport residents and businesses to activate and revitalise Suffragette Square, making it nature friendly, more resilient to the impacts of climate change and an asset which is regularly used and enjoyed by the local community.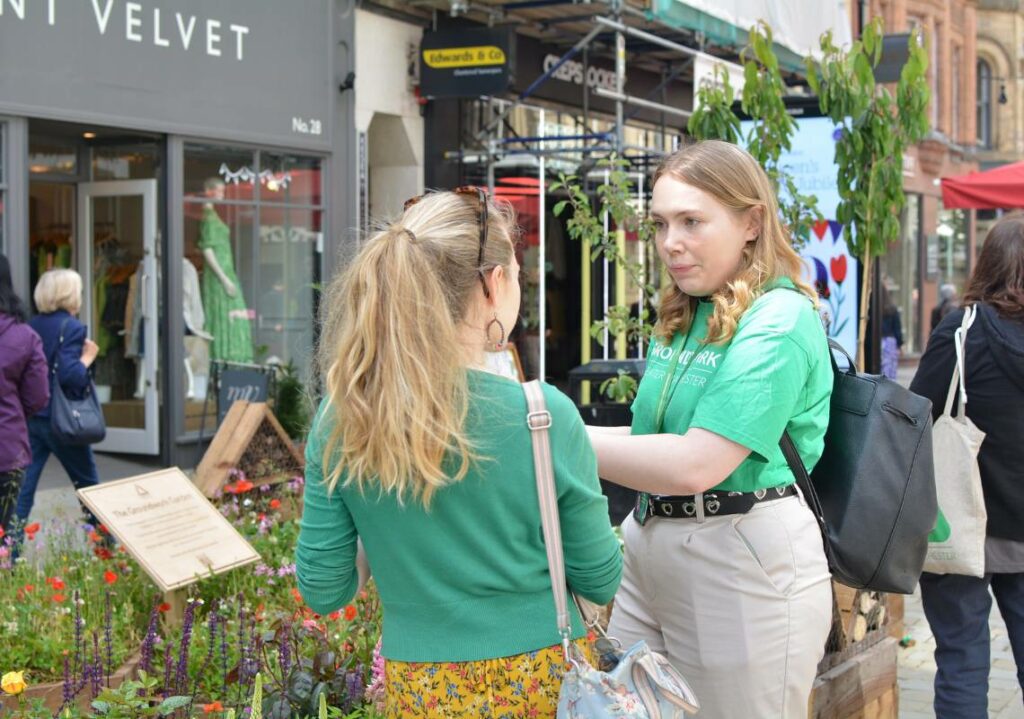 What we're doing
Our community engagement team will arranging a series of activities and events at Suffragette Square to seek views and opinions on our proposals for the square.
At the same time they'll be connecting more people with nature and explaining how small nature-based actions can help tackle climate change.
Once the co-design process is complete, we'll invite volunteers from local businesses and within the community to join us in the transformation of the space, with a series of planting events supported by our landscaping team.


We will be:
Consulting with the community about the development of Suffragette Square
Co-designing and refreshing the space so its more nature friendly and attractive
Hosting events and activities which connect people with Suffragette Square and increase their knowledge about nature and climate change
Coordinating volunteering days to transform the space, with support from our landscaping team
Engaging communities and local businesses about how Suffragette Square can be enjoyed and thrive in the long-term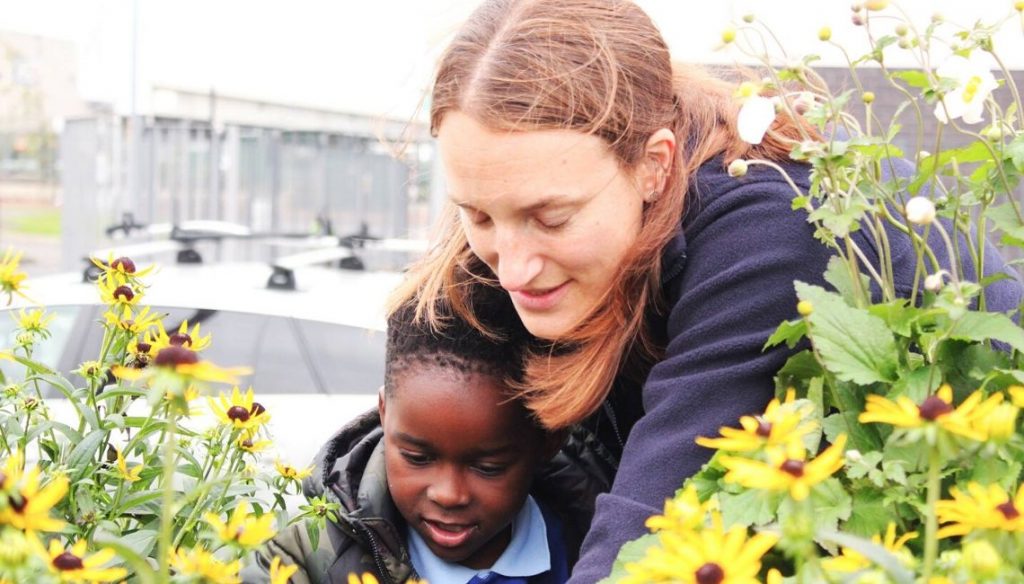 Find out more
Want to be involved in our redesign of Suffragette Square?
For more information on this programme please contact Lucy Stowell-Smith, Natural Environment Lead
---
Funders & Partners
This project was made possible thanks to funding from the UK Shared Prosperity Fund and the support of Stockport Council.