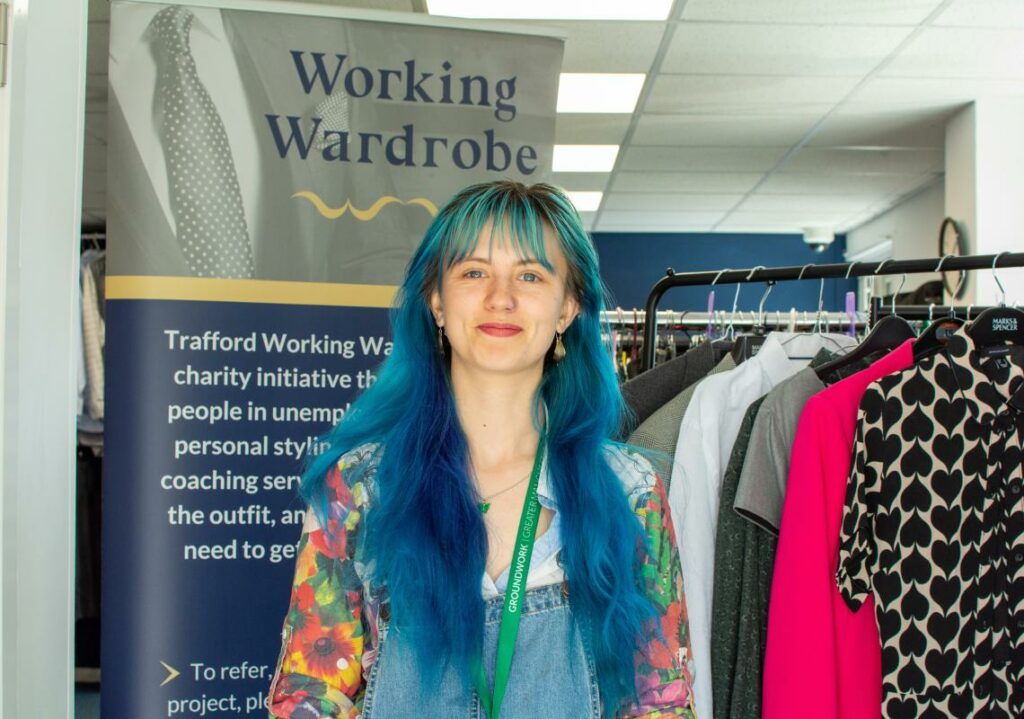 Leonie works with the employment team at Groundwork Greater Manchester, in particular with Working Wardrobe. Her role includes meeting clients, doing admin work, as well as sorting through donations and putting outfits together. She also uses her textile skills to fix up broken clothes, and writes blogs for the Working Wardrobe website.
Since joining the team, she has been involved with facilitating a workshop for international women's day, and helping out the communities team with a workshop they ran for 13-15 year olds – this then inspired her to apply for funding from The Woodland Trust to run some future upcycling workshops.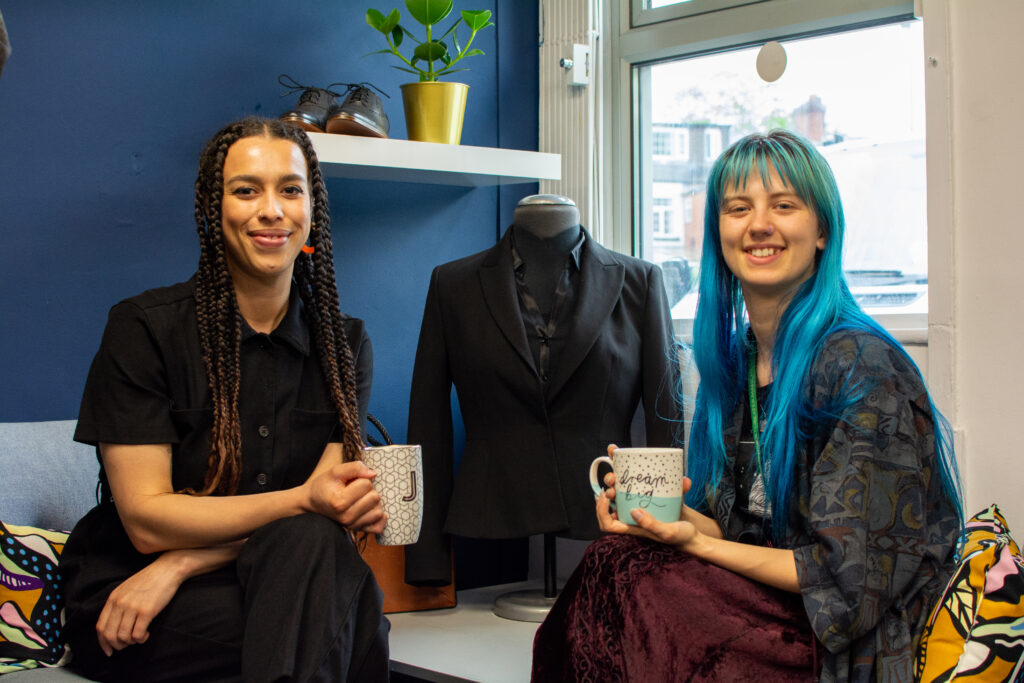 Leonie's favourite part of the job is getting the clothes together for clients. She loves speaking with them to find out their likes and dislikes and find a way to incorporate their personality into a rail of clothes, and help them to present themselves in the best way they can.

It's really important to feel confident for a job interview, and I feel like this service allows us to help break down the barriers that people face getting into employment.
Watch Leonie's video here: