Background
21-year-old Aqib from Rochdale had never had a job before.
He moved to the UK 3 years ago and had been struggling to find employment due to his lack of self-confidence and some challenges presented by his ADHD.
Low Carbon Careers
In September 2021 Aqib joined the Low Carbon Careers course in Rochdale, which focused on developing a career in the Green Economy.
During the 4-week course Aqib learnt general workplace skills such as money management and CV development, and specific green skills such as Carbon Literacy. In addition, the course helped build his confidence and he quickly became much more independent and ready for work.
Initially Aqib was scoring low on mock CSCS tests, an essential qualification needed for Aqib's new career path, however he took it upon himself to come into the workshop even after his course finished for independent revision. After a few weeks of studying, Aqib was getting top marks and went on to pass his CSCS test with flying colours.
Next Steps
Groundwork Employment Coach & Tutor, Liz Simon continued to work with Aqib after the course, building up his confidence ready for an interview as an Urban Ranger with Groundwork's Fencing & Landscaping team.
Following a successful interview, where Head of Contracts Richard Gee commented
"Aqib came across well and was able to demonstrate his knowledge clearly. I'm confident he will be a great addition to the team"
Aqib started his new role as an Urban Ranger on the 10th January.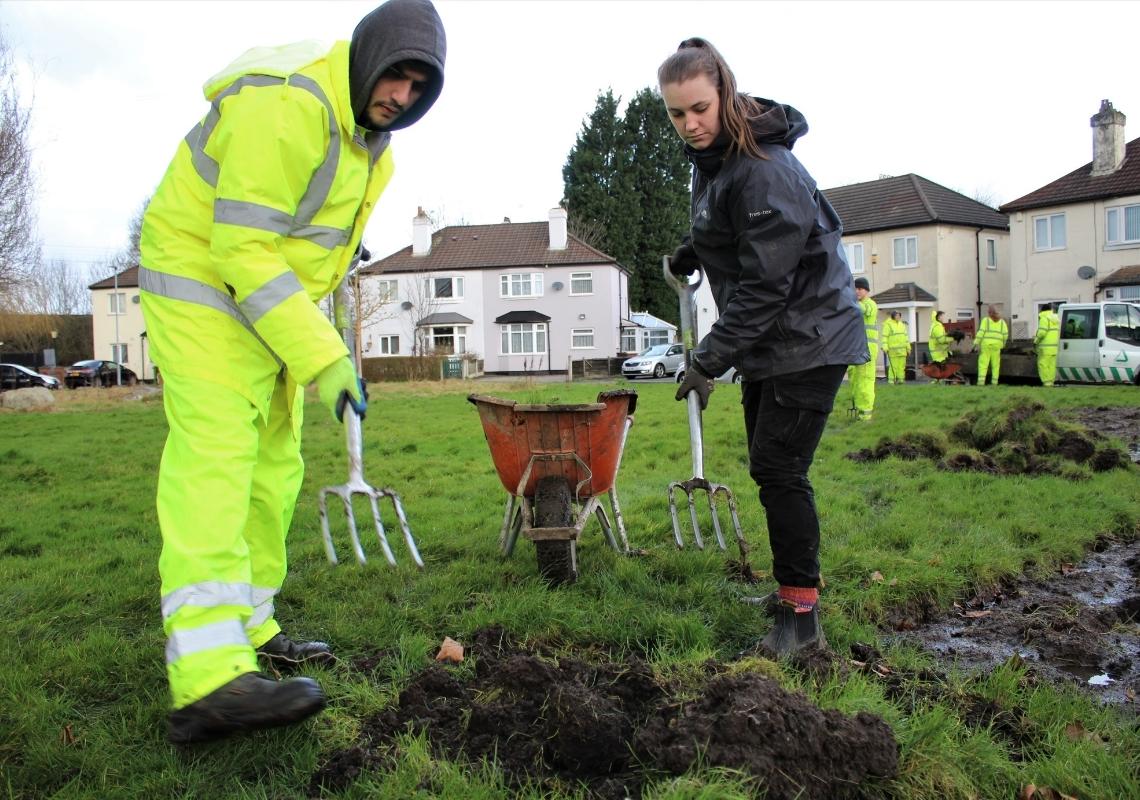 He added:
"I really enjoyed my time on the course with Liz, the people there were all really nice which helped me develop my confidence. It also helped me work on my communication skills, which is something i struggled with before i joined the course."