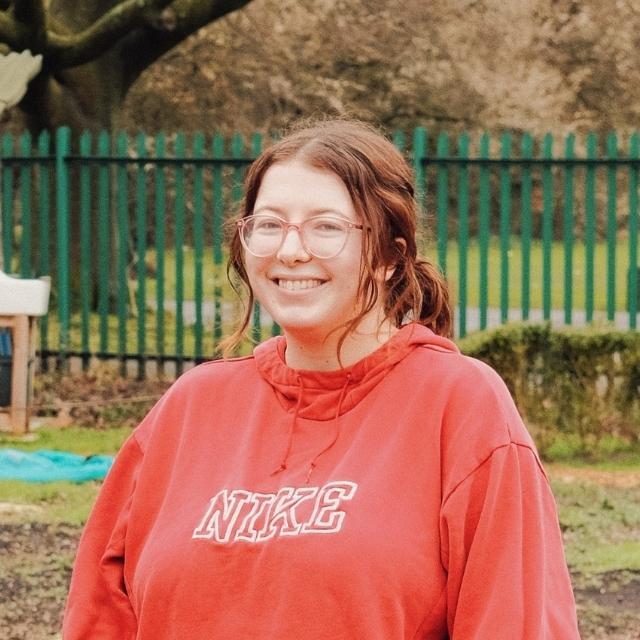 Lucy learned about Food Wave during her first week at Groundwork Greater Manchester, where she had started as the Inclusive Climate Projects Assistant on the Kickstart scheme.
She felt that in addition to her work responsibilities, joining the Food Wave programme would help her learn more about the relationship between food and climate, and give her a wider environmental understanding.
The Food Wave Experience
During her time participating on the Food Wave programme, she learned a lot about the alternative food systems and how adopting them could drastically change our relationship with food and the planet.
Lucy also learnt about the mental and physical health benefits of eating good food.
When asked about her experience on the programme Lucy commented,
'I absolutely loved meeting new people with a shared passion for food and the environment, and we all come from different experiences and backgrounds so we have a huge range of skills and knowledge between us.'
Inspiring Others
In May 2022 Lucy and her fellow Food Wave participants hosted a pop-up café at Barlow Moor Community Association in Chorlton, as part of their upcycling and climate awareness day activities.
They hoped to inspire others to change their eating habits by preparing delicious, locally sourced vegan food and sharing recipe cards.
On the day, the Food Wave participants cooked a healthy roasted vegetable lentil and couscous dish for almost 100 people, thanks to some support from a professional chef.
They sourced their ingredients from Want Not Waste and Unicorn Grocery, helping create a sustainable economy too, supporting local businesses.
Lucy commented on the events success,
'Everyone said they loved the food and almost everyone said they felt inspired to eat more sustainably. We also gave out recipe cards, and towards the end donated some unused ingredients to people who wanted to make it at home.'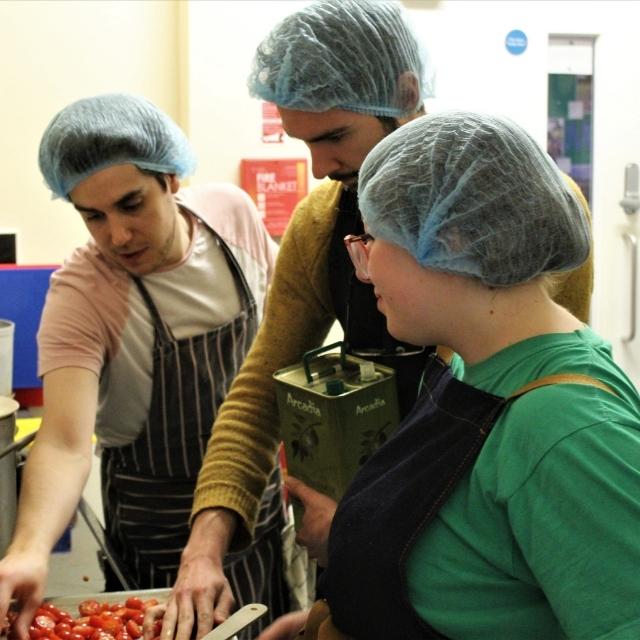 A Greater Food Appreciation
Lucy has always loved cooking but now she has had much more motivation to cook since starting Food Wave. She has also gained new appreciation of vegetables that she used to be quite picky about in the past!
When asked what people could do to positively change their relationship with food, Lucy responded,
'Take time for yourself a couple times a week to cook a meal that you genuinely love, with fresh ingredients, and try to research ways to make your meal as low carbon as you can. If you live with friends, then take it in turns to cook for each other – sometimes it's easier to motivate yourself to cook a delicious meal for others than just for yourself.'