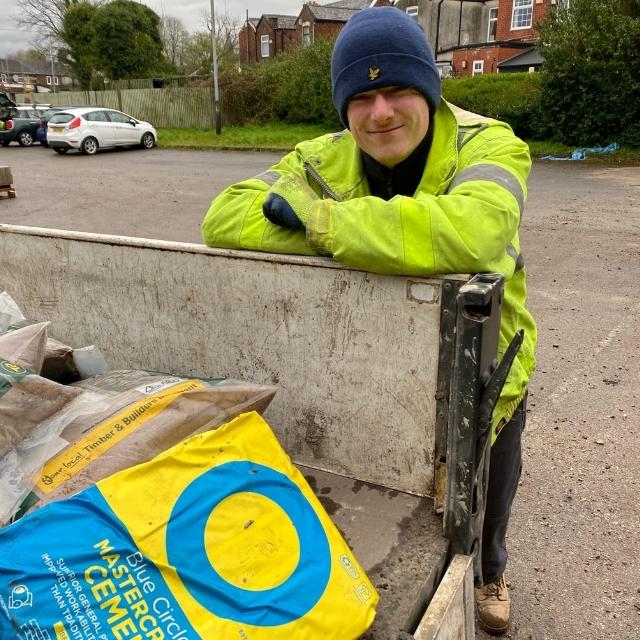 Jack first heard of Groundwork when he joined the Prince's Trust Team programme, a personal development course offering work experience, qualifications, practical skills, and community projects, all designed to boost young people's confidence and open the door to work or further training.
Upon completion of the programme and keen to start his career, he signed up to a Groundwork Kickstart Pre-recruitment course in Land and Construction in April 2021.
As part of the two-week course, he completed online training to help broaden his workplace knowledge. Jack completed courses covering the topics of Allergens, Equality and Diversity and Basic Fire Safety. He also achieved his City and Guilds Level 1 in a Construction Environment.
All young people who complete the Kickstart pre-recruitment course were guaranteed an interview for their role of their choice. As such Jack was interviewed by Groundwork for the Kickstart Urban Ranger role and succeeded in landing the job.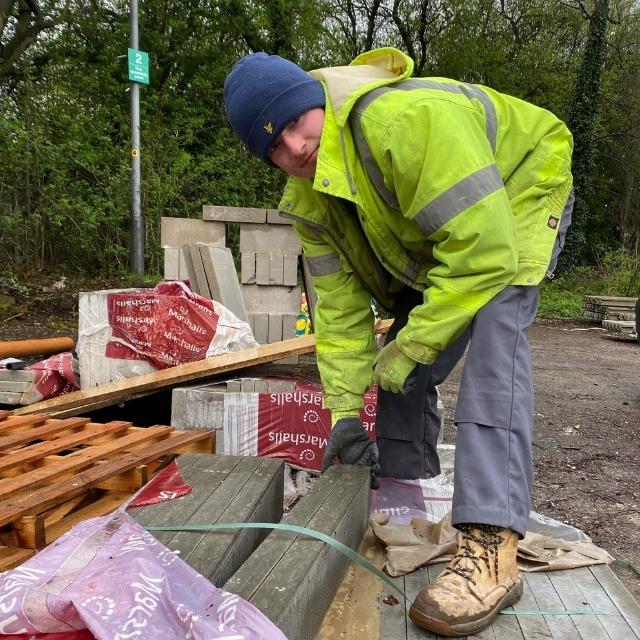 Over his 6-month placement Jack learnt many new skills such as fencing, how to safely use a selection of power tools and how to prepare the ground for building. He also worked with his employment coach and did revision in his personal time in order to gain his CSCS card. Jack found the test difficult, however, despite a few failed attempts, he didn't give up and eventually gained the qualification.
Equipped with all his training and qualifications Jack applied for a permanent role with the Land team at the end of his Kickstart placement… and was successful! Jack is now enjoying full time employment with Groundwork.
"I've been here since September 2020 when I started working with Chris on Prince's Trust. If it wasn't for Mike (Executive Director) speaking to us about the jobs available at Groundwork through Kickstart I probably wouldn't be here. I worked hard to get here mind, staying late to do revision for exams and working closely with Deborah (Work Coach)."