After being let go from his job in retail, Lewis wanted to find a new career, one that would enable him to be more hands on, whilst helping the environment at the same time.
Following a referral from Stretford Job Centre, Lewis found out about Groundwork and discovered that he could combine both aspirations on the Low Carbon Careers programme. The 3-week course focused on developing a career in the Green Economy.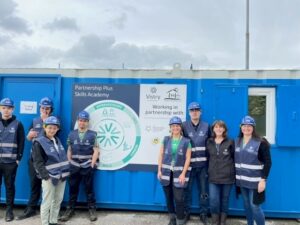 The course included:
Practical based construction work
The opportunity to meet potential employers
A variety of qualifications, including his CSCS green card
As Lewis had not sat any exams since leaving school, the idea of taking a test seemed daunting, but thanks to the support of his Employment Tutor, Liz, and lots of mock tests his confidence soon improved and he managed to pass first time!
"I was very nervous about taking the test and didn't want to fail so was really pleased that this course included being able to sit lots of mock test beforehand"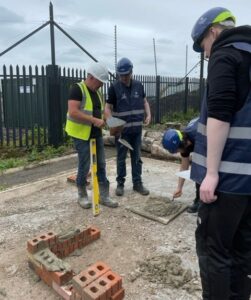 As well as learning lots of new practical skills, Lewis increased his confidence and as a result he has started employment with at Nova Glass within 2 weeks of completing the course!
" I have gained lots of knowledge about all the different processes involved in the construction industry and was really pleased that I had the chance to come on this course, everyone was kind and helpful and it all felt very inclusive"