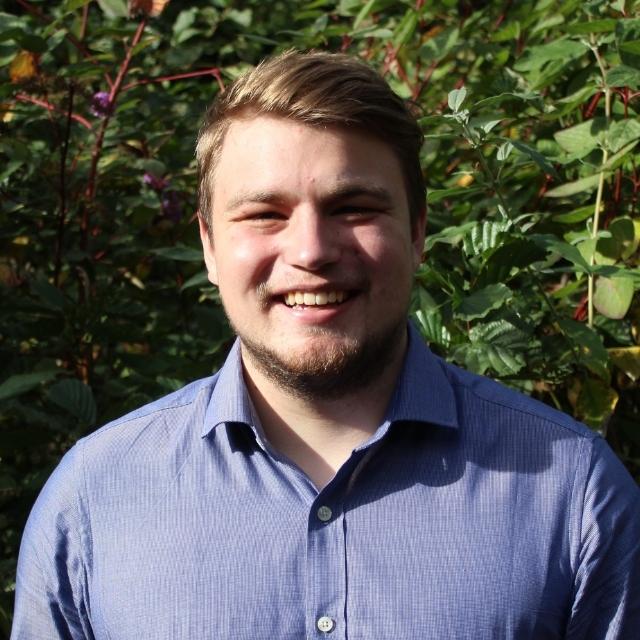 Before starting work at Groundwork, 23-year-old Lewis from South Manchester was studying Geography at the University of Leicester.
Unable to find work in his chosen field, Lewis took part in an online pre-recruitment course for the Kickstart programme which Groundwork was delivering. As part of the course he completed training sessions and gained qualifications in First Aid, Mental Health awareness, Carbon Literacy and Health & Safety L1 & L2.
Following completion of the pre-recruitment course, Lewis was successful in his interview for Sustainability Officer with Groundwork Greater Manchester.
A Kickstart into a Green Job
In his role as Sustainability Officer, Lewis worked with the Quality Manager to monitor Groundwork's key resource use; waste, electricity, gas, water etc. and calculating the organisation's carbon footprint.
Part way into his Kickstart role, following his positive attitude and performance, Lewis' was offered further work with Groundwork, taking on an addition 15 hours per week with Groundwork's Sustainable Business Services team.
"Kickstart provided me with the first step on the ladder and the opportunity to improve my skills and confidence through working. The job also provided me with the opportunity to be financially stable".
Long term employment
Lewis is now employed as a Trainee Sustainable Business Consultant, and is using his skills to support businesses in the North West to become greener and more sustainable.
His work includes monitoring business' carbon footprint and environmental impact, and suggesting ways they can reduce their impact to combat the climate crisis.