Greening your business premises
Greening your business premises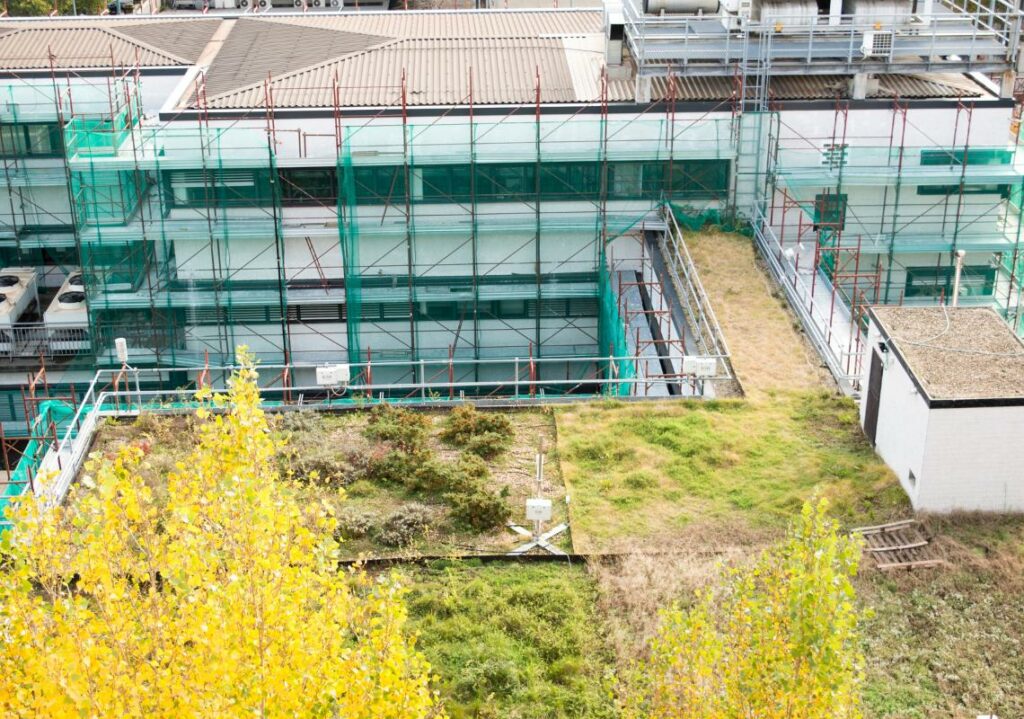 Greener business premises can help improve productivity, provide a stepping stone for nature and offset your carbon emissions.
Our landscape design and build teams utilise nature so your business is more resilient to the effects of climate change; reducing flood risk and improving air quality.
Background
To create a u-turn on the climate and nature emergency we need to turn grey spaces green. As well as working with local authorities and other land owners, we're working with businesses, who operate on approx. 200,000 acres of land in the UK, to re-think their grounds.
Greening features for business
Living walls
Green roofs
Rain gardens
SUDs car parks & surfaces
Planting schemes
---
Our services
Sketch design
3D visualisations
Implementation & build
Groundwork GM – Work with us
Please complete this form is you're an organisation looking to work, or partner, with Groundwork Greater Manchester: