Case Study: Weir removal project to improve the quality of the River Irwell
How the removal of the Eagley Brook weir has improved two kilometres of the River Irwell.

As part of the Natural Course project, Groundwork, along with the Environment Agency and other key partners, led the removal of the weir at Hall i' th' Wood on Eagley Brook in Bolton in October 2019.
During the Industrial Revolution (1760-1825) weirs were built as a way to harness the power of water for the water-wheel mills in the area, unfortunately to the detriment of local wildlife and biodiversity. Over time the weirs have formed part of the local heritage of the area, however due to their age, many are starting to fail.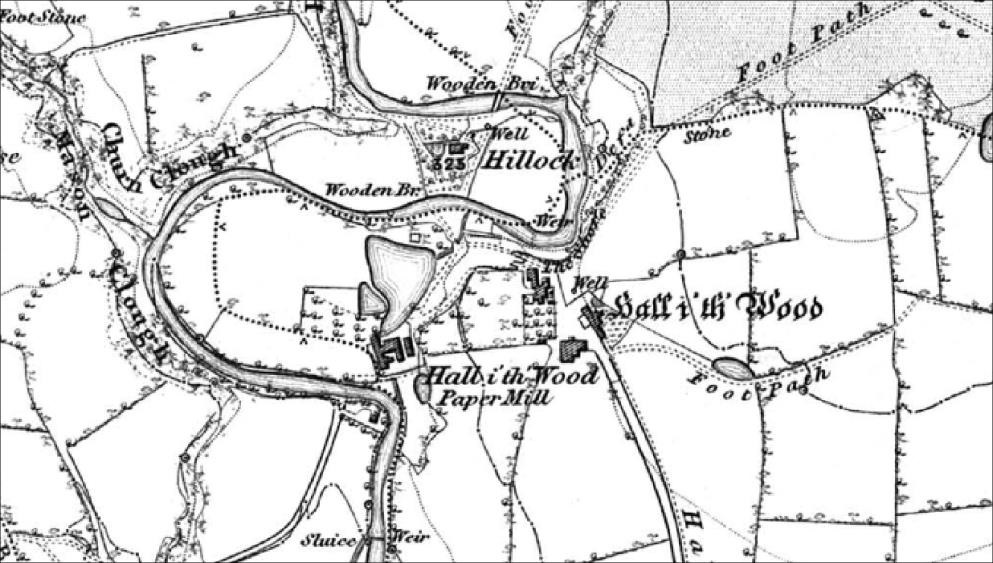 The weir at Eagley Brook stood at 1.5m high and was made of a wooden framework. It was one of many failing physical modifications on the river which contributed negatively to the quality and ecological status of the river as defined by the EU Water Framework Directive.
Groundwork project managed the weir's removal; liaising with key partners and instructing STEM Construction as specialists to remove the weir.
This project was a fantastic example of successful partnership work; with the Environment Agency providing technical assistance, the Greater Manchester Combined Authority enabling partnership funding to be released and the Greater Manchester Archaeological Advisory Service surveying the weir and making photographic records.
Following the project's completion two kilometres of the brook was opened up to fish, including Brown Trout who can now pass and reach their spawning grounds.
---
As the host organisation for the River Irwell Catchment Partnership, Groundwork are keen to facilitate and deliver more projects of this nature in line with the Irwell Ctachment Partnership Plan 2019-2027
For information on the Irwell Catchment Partnership, please contact Paula Pearson, Irwell Catchment Partnership Host Officer on 0161 220 1000 or paula.pearson@groundwork.org.uk
---
Thanks to funding from: