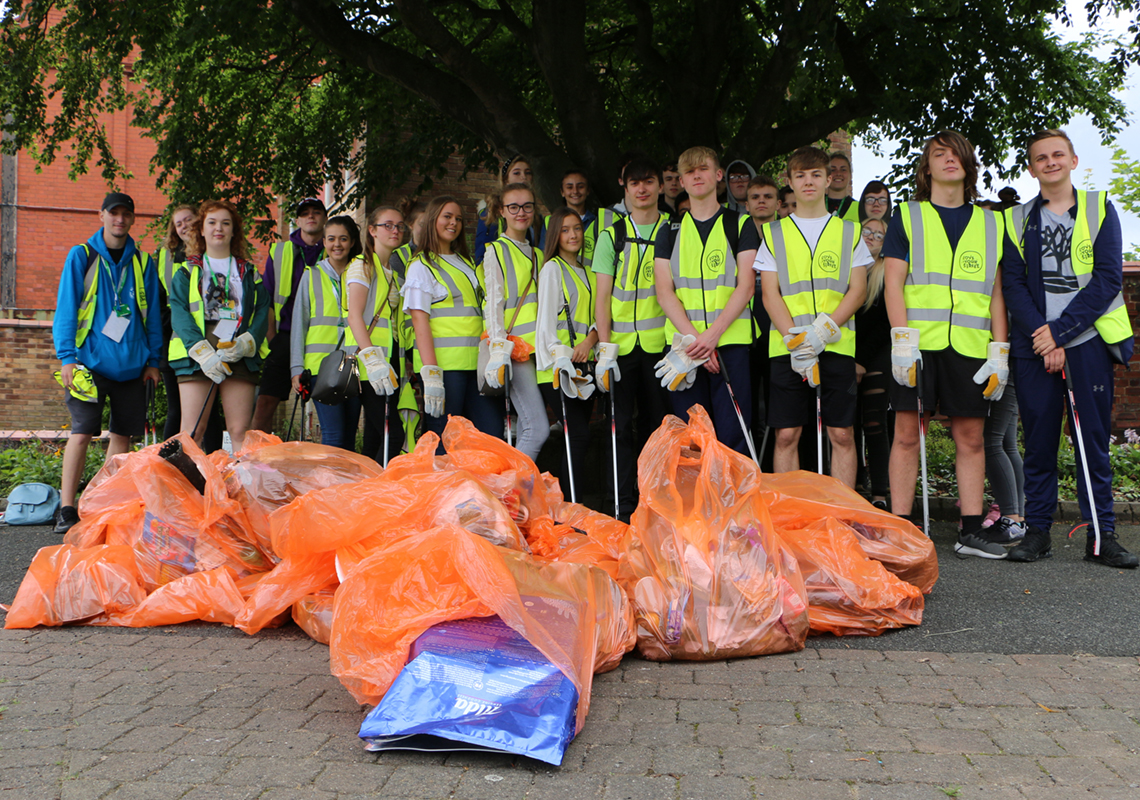 Love Your Street is a community led litter picking project developed by Groundwork and delivered in St.Helens. The project brings together people and businesses in St Helens borough working together to create cleaner and safer high streets for everyone.
​Community clean ups are open to all throughout the Borough, and our work with business is focusing on St. Helens town centre and Earlestown.
Groundwork developed the project for St.Helens Council, established an online presence under the project name of 'Love Your Street' and using fund from the Ministry of Housing, Communities & Local Government delivered community and business outreach litter picks events.
The project has been a huge success, and now has more than 80 community led volunteering groups working in partnership with St.Helens Council supporting the borough's efforts to tackle litter.  In the first year of the project more than 270 young people and residents took part, collecting more than 300 bags of litter. The young people really enjoyed the experience and gave back massively to their community.
​Want to create your own 'Love Your Street' team, or do you own litter picking events?
If you are a local authority looking to increase community led litter picking get in touch with jon.hutchinson@groundwork.org.uk to discuss how Groundwork can support you to set up project.
If you live in St.Helens and would like to access free litter picking equipment contact Malcolm Clough at St.Helens Council by emailing MalcolmClough@sthelens.gov.uk