Ian, aged 19, was interested in Groundwork's Unlocking Potential programme after seeing a poster about the
course in his local Job Centre. Despite being nervous, Ian came along to the drop in recruitment day at the Job Centre, to find out more about it, and after some reassurance from Groundwork staff, he decided to give it a try.
Ian has ADHD and suffers from anxiety and had been feeling worried about what to do with himself since leaving college. He had previously tried working in a retail warehouse environment, but being in an enclosed environment had worsened his anxiety. Ian wanted to improve his confidence and communication skills by
working as part of a team, as well as gain some qualifications and experience that would make him more employable, and liked the idea of i a practical outdoor job.
During the course, Ian really enjoyed being part of a team and making new friends within the group, which really improved his self-confidence.
Ian also enjoyed the practical elements of the gardening work, and excelled in achieving his City & Guilds Level 1 Award in Practical Horticultural Skills. He became interested in the process of refuse and recycling, after
regularly helping the team to take green waste from gardening jobs to the local waste depot.
Following the course, he expressed that he would be interested in working at a waste depot or on the refuse and recycling trucks, and Groundwork was able to liaise with the local council, who put us in touch with the relevant people to arrange for Ian to attend a recruitment session. Having recently completed his course with Groundwork, which had also included a Health & Safety qualification, Ian was successful in being offered a job working within the Refuse and Recycling Team. Ian and his mother both contacted Groundwork following this, to let us know that he was really enjoying his new job, and to thank Groundwork for providing him with the opportunity to gain this employment:
"Thanks so much for being by our side, and for helping us find jobs after the course"
– Ian Lawrence, Course Participant.
"Your course made a big improvement to his life"
– Mother of Ian Lawrence, Course Participant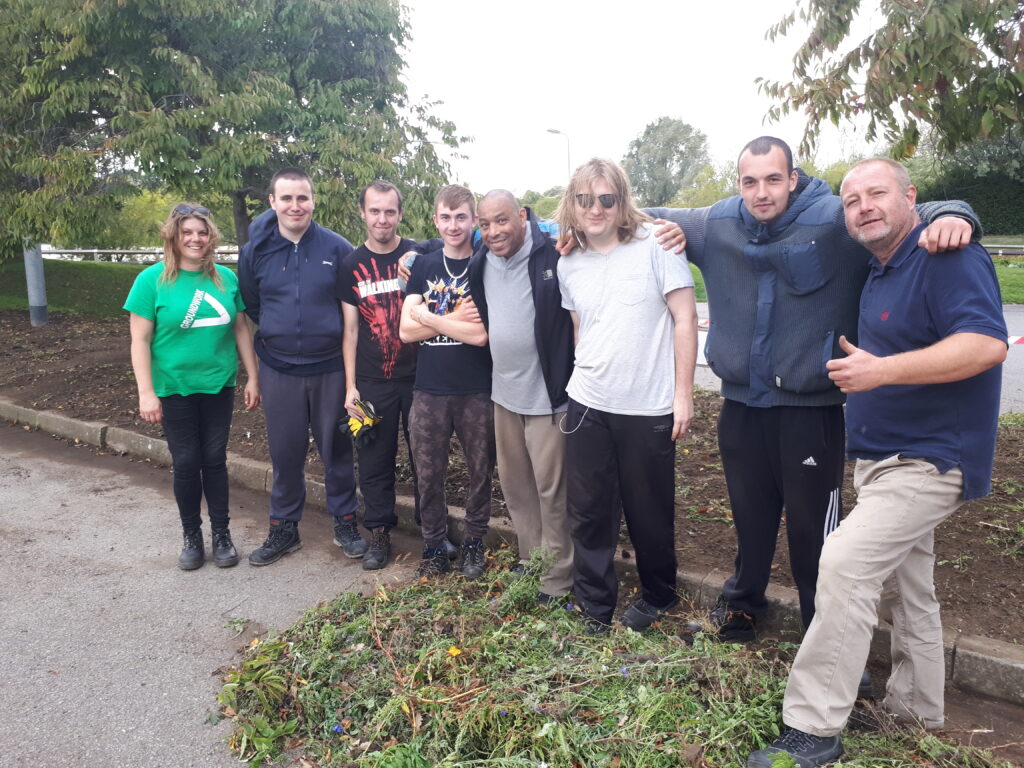 (Ian is second from the right)