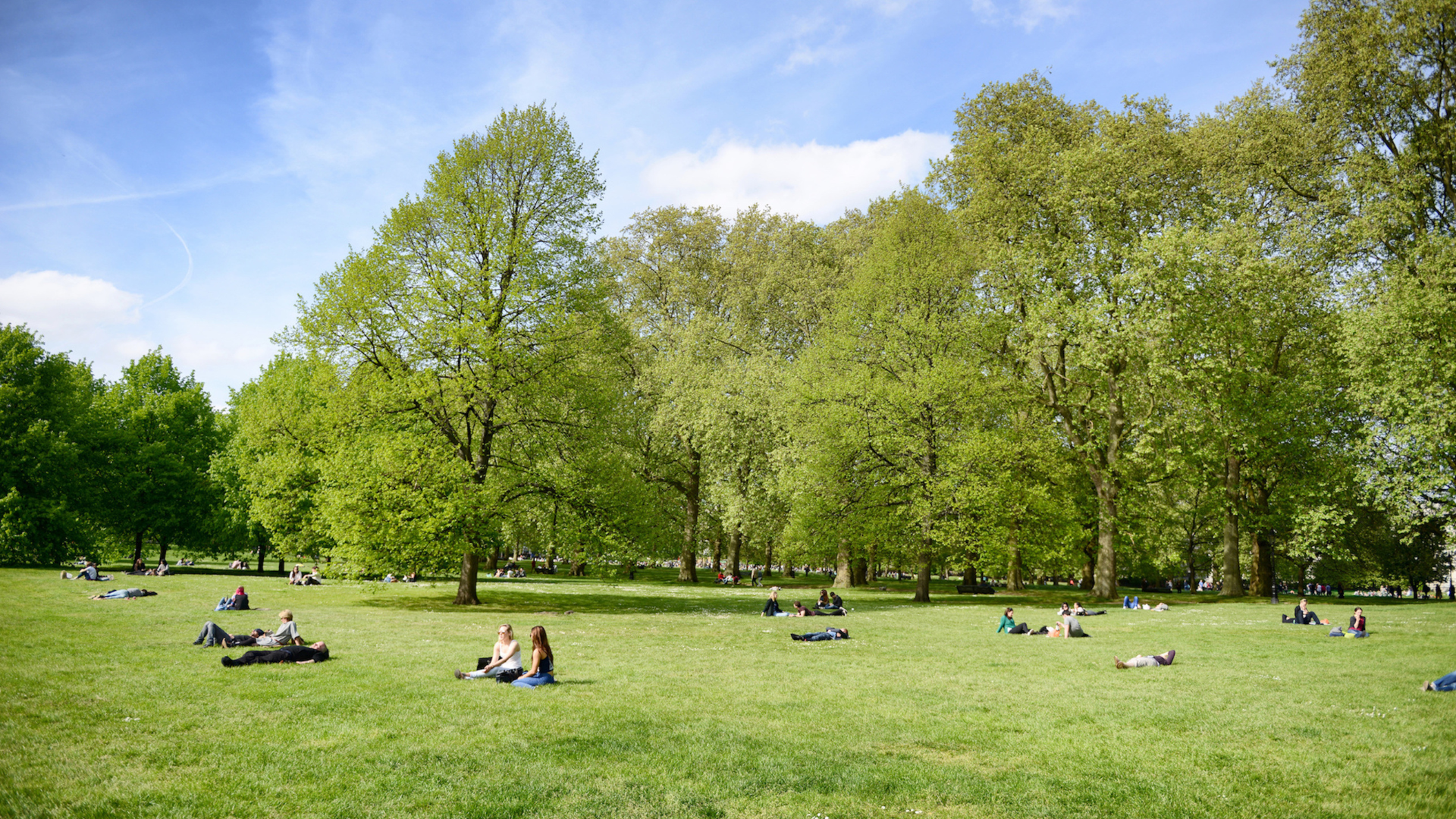 London Green Space Skills Hub
The London Green Space Skills Hub is part of the Mayor's Green Skills Academy. It will deliver the commitments of the London Green Space Commission. It aims to bring together all the parties involved in London's green space improvements with a particular focus on sharing the skills and knowledge necessary to meet the landscape challenges of climate change adaptation and mitigation, and attracting and supporting new entrants into this changing growing workforce.
As well as a focus on traditional parks and formal spaces, we will take in the land on housing estates, verges, street space, green roofs and wherever informal spaces are and or can be green. Increasing skills to help improve and create these spaces has the potential to help transform our city, responding to the climate and ecological emergencies and providing healthy, social spaces for Londoners.
The Hub will work across the green space sector and related disciplines within the public realm of water management, housing, highways, construction and design to tackle these sector issues:

"We created the job board to help connect job seekers with organisations across green industries. As this industry grows, the Green Space Skills Hub is leading the way to reshape the green employment sector and its access to employability and skill development." – Project Manager Charmaine Holland.
People – Recruitment, workforce structure, diversity and inclusion
Training gaps and Curriculum Design – Defining employer needs, identifying training options, curriculum design, brokerage, legacy
Apprenticeships – Keeping the levy in the sector, SME collaboration, programme design
Careers and CPD – Upskilling the workforce, outreach to other sectors (housing, highways, regeneration)
Climate and Future Skills – Focus on climate-driven landscapes, other future green space uses (health and wellbeing, social assets)
If you would like to contact the Green Space Skills Hub about job roles or opportunities, or find out how to get involved please contact the team on 07850 310 830 or email greenspaceskillshub@groundwork.org.uk.
Hub Leads

Hub Partners