Trusted Youth Allies
Listen, Support, Empower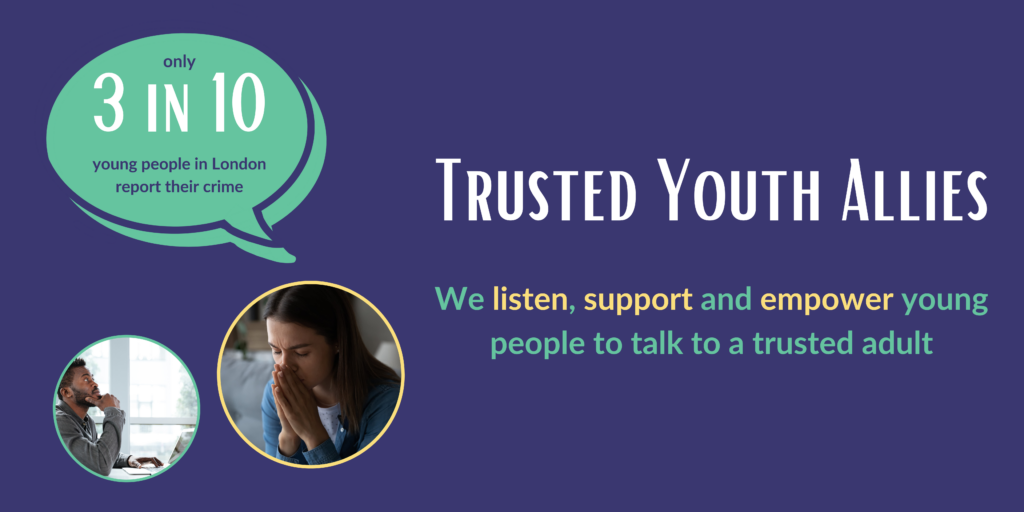 About us
The Mayor's Office for Policing and Crime has commissioned Groundwork London to support unreported young victims of crime by building a trauma-informed network of trusted adults in London.
Welcome to Trusted Youth Allies, a platform dedicated to creating a safe and supportive environment for young people and trusted adults alike. We are committed to making a significant and positive impact on the lives of young people and the communities they belong to. Our mission is centred around fostering an environment where young victims of crime in London can feel listened, supported, and empowered to thrive.
Only 3 in 10 young people in London report their crime
We strongly believe that it is important to equip trusted adults with the necessary tools to build confidence in supporting young victims of crime.
There are over 360,000 young people victims of crime – between 7 and 25 years old – in London every year. Only 3 out of 10 report their crime. The gap in provision of support for young victims (and their families) who do not report to the police is exacerbated by the fact that they are, by definition, 'harder to reach'. What they have in common is that they are likely to have a 'Trusted Adult' in whom they confide. This pilot aims to replicate, as far as possible, the caseworker model of the Children and Young People (CYP) Service, with Trusted Adults as the caseworkers.
Who are Trusted Adults?
Being a trusted adult refers to being someone who is reliable, dependable, and supportive, especially in the lives of young people or individuals who may need guidance, advice, or assistance. This includes school teachers, youth workers, pastoral teams, social workers, youth justice services, community figures, faith groups, parents, and carers.
Safety and Support: They provide emotional support, understanding, and a sense of security. They are open to listening without judgement and offering guidance when asked for.
Open Communication: Trusted adults encourage open and honest communication. They are approachable and create an environment where individuals feel comfortable sharing their thoughts and concerns.
Empathy and Understanding: Trusted adults demonstrate empathy and try to understand the perspectives and feelings of those they interact with. They validate emotions and provide comfort when needed.
Trusted adults are typically seen as people who can be counted on to provide a safe and supportive environment, offer valuable insights, and maintain confidentiality when necessary.
Build confidence to listen, support and empower young people
Trusted Youth Allies is launching a FREE training and support service for trusted adults in London.
Quality Trauma-Informed Training: We will provide a training program that focuses on understanding and addressing trauma, ensuring that our allies are well-prepared to support young people in need. We want to involve a diverse group of caring adults and young people to be a part of our project. Their unique perspectives and experiences will make our efforts more effective.
Monitoring and Evaluation Process: To ensure our project's success, we will closely monitor progress and regularly evaluate the impact of our actions.
Seamless Self-Referral Pathway: We'll create an easy and straightforward process for Trusted Allies and Youth to reach out for support whenever they need it.
Access to Information for Trusted Allies: We'll encourage active participation on our website, making it a valuable resource for all those involved.
Building strong partnerships between young victims of crime and trusted adults is crucial. It provides essential emotional support, guidance, and advocacy to help these young individuals navigate the aftermath of victimisation. We aim to offer a safe space for victims to share their experiences, receive empathetic understanding, and access necessary resources. We believe everyone should feel able to make informed decisions, heal from trauma, and regain a sense of control over their lives.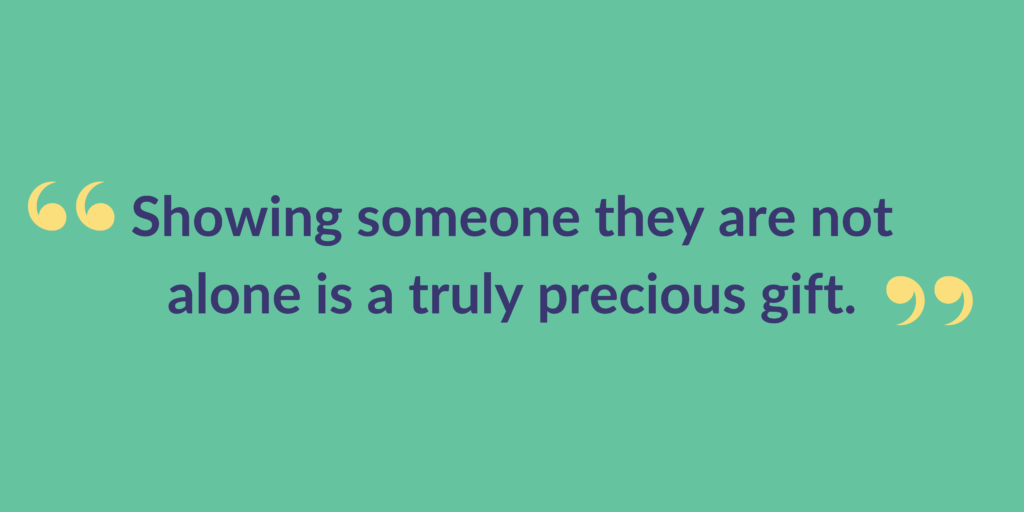 Is Trusted Youth Allies for me?
At Trusted Youth Allies, we aim to equip adults with the necessary support, resources, and knowledge to confidently and effectively deal with young victims of crime, enabling them to provide crucial assistance and care during challenging times.
Self-Support and Assistance: We understand that trusted adults also need support, which is why we offer resources to help them navigate their own challenges and be in a better position to support young people.
Confidence in Dealing with Disclosures: Trusted adults play a crucial role in the lives of young individuals, and we aim to empower them with the confidence to handle sensitive information and disclosures effectively.
Access to Information: We ensure that trusted adults have access to the right information, equipping them with knowledge that enables better decision-making.
Register your interest with Trusted Youth Allies
Trusted Youth Allies will offer comprehensive training to equip adults with the expertise and compassion needed to effectively support young individuals who have fallen victim to crime. This training encompasses a deep understanding of the emotional impacts of victimisation, teaching empathetic listening skills, and creating a safe environment for open communication.
Participants learn about available resources and the reporting process, enabling them to guide young victims through the complexities of their mental well-being after a difficult experience. By fostering resilience, advocating for professional support, and building a network of caring allies, Trusted Youth Allies ensures that adults are prepared to empower and assist young victims on their journey towards healing and recovery.
FAQ
What is the training about?
The training is focused on equipping trusted adults in supporting young people that have been victims of crime.
Who is funding this programme?
The programme is funded by MOPAC (Mayor's Office for Policing and Crime).
Who is this training for?
The training and resources would be beneficial for most individuals who work closely with young people. This includes school teachers, youth workers, pastoral teams, social workers, youth justice services, community figures, faith groups, parents, and carers. 
What will the training cover?
The training will cover many aspects, including active listening, emotional support, and guidance skills. The training will be divided into two parts, the first will focus on how to handle sensitive information and the angle of approach, and the second one will focus on second hand trauma.
Will this cost me anything?
The training is completely FREE.
When is the training?
Sessions will begin in September but will be ongoing frequently.
Where will the training sessions be held?
We are flexible and can attend any venue that is accessible by those receiving the training. Although in person sessions are most effective, online sessions are available.
Who is delivering the training?
Our Community Therapeutic Support Facilitator will deliver the training.
How many people will be in the training session?
The training will be delivered to small groups, no more than 12 individuals.
How will this training benefit me as a Trusted Adult?
* Improve on existing supportive relationships with young people
* Upskill Trusted Adults to better equip them to support the young victims of crime
* Provides more confidence to deal with disclosures of victimisation
* Detailed access to the right information and signposting processes
* Know how to access and apply the resources to help with victimisation
* Feel better supported to manage the impact of a young person's victimisation
* Feel equipped to support young people with feeling safe and their well-being after victimisation
* Understand the techniques to help manage any second hand trauma
What happens after the training?
You will receive free downloadable resources, and be supported in setting up peer supervision groups.