NCS Teens Create Fidget Blankets for Elderly People with Dementia
A team of teenagers have been spending their autumn doing their bit to create positive change with NCS (National Citizen Service), the country's flagship youth programme for 16–17-year-olds. Following a team and skills building residential experience, the students from The Camden School for Girls researched and planned a community project to help elderly residents with dementia at Ash Court Care Centre in Kentish Town.
NCS Teens Create Fidget Blankets for Elderly People with Dementia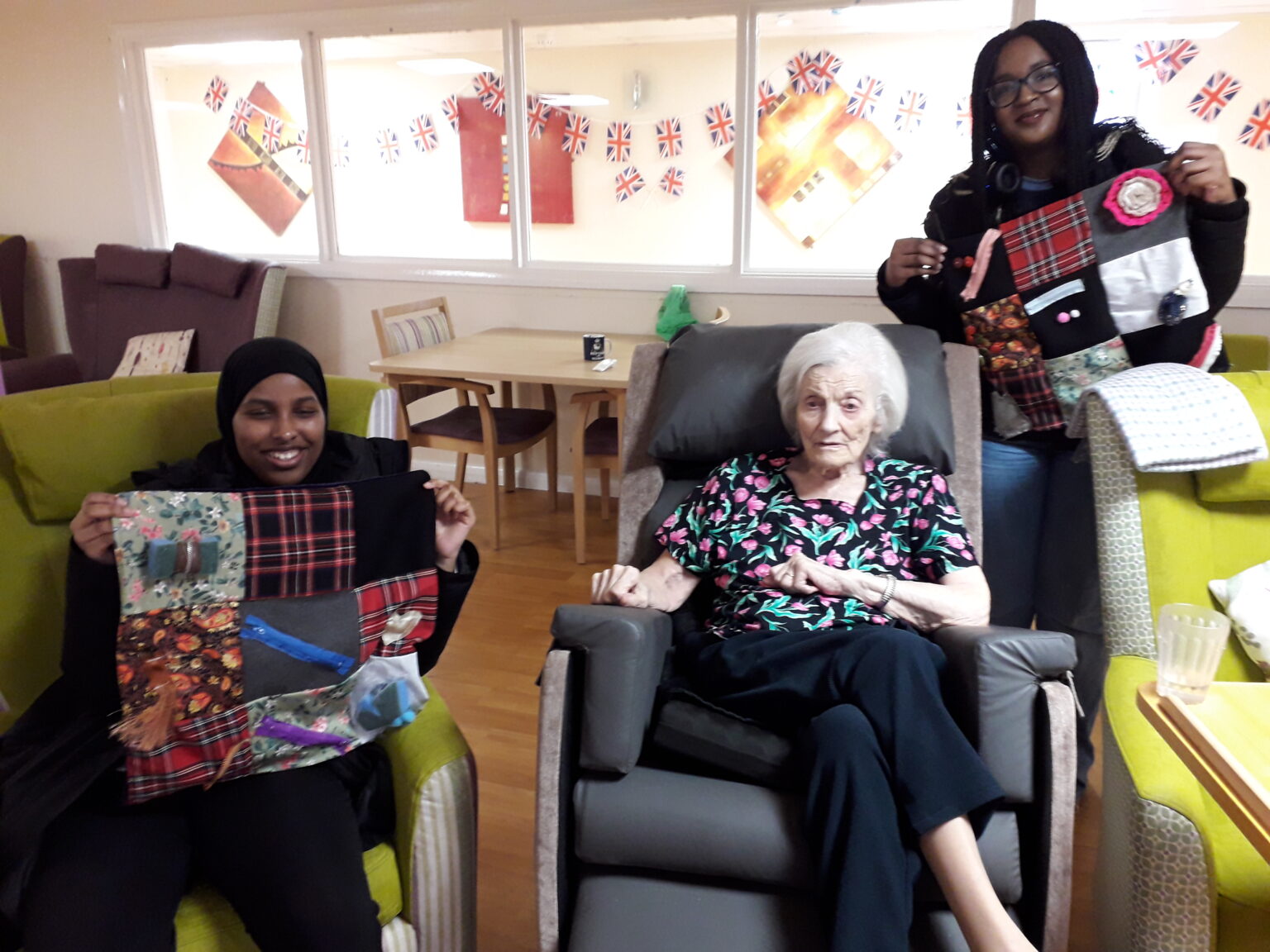 The enterprising teens decided to make fidget blankets and give them to the residents in person. Fidget blankets are patchwork quilts made of different materials, textures and objects which are designed to trigger memories, and stimulate senses and the brain offering comfort for those living with dementia.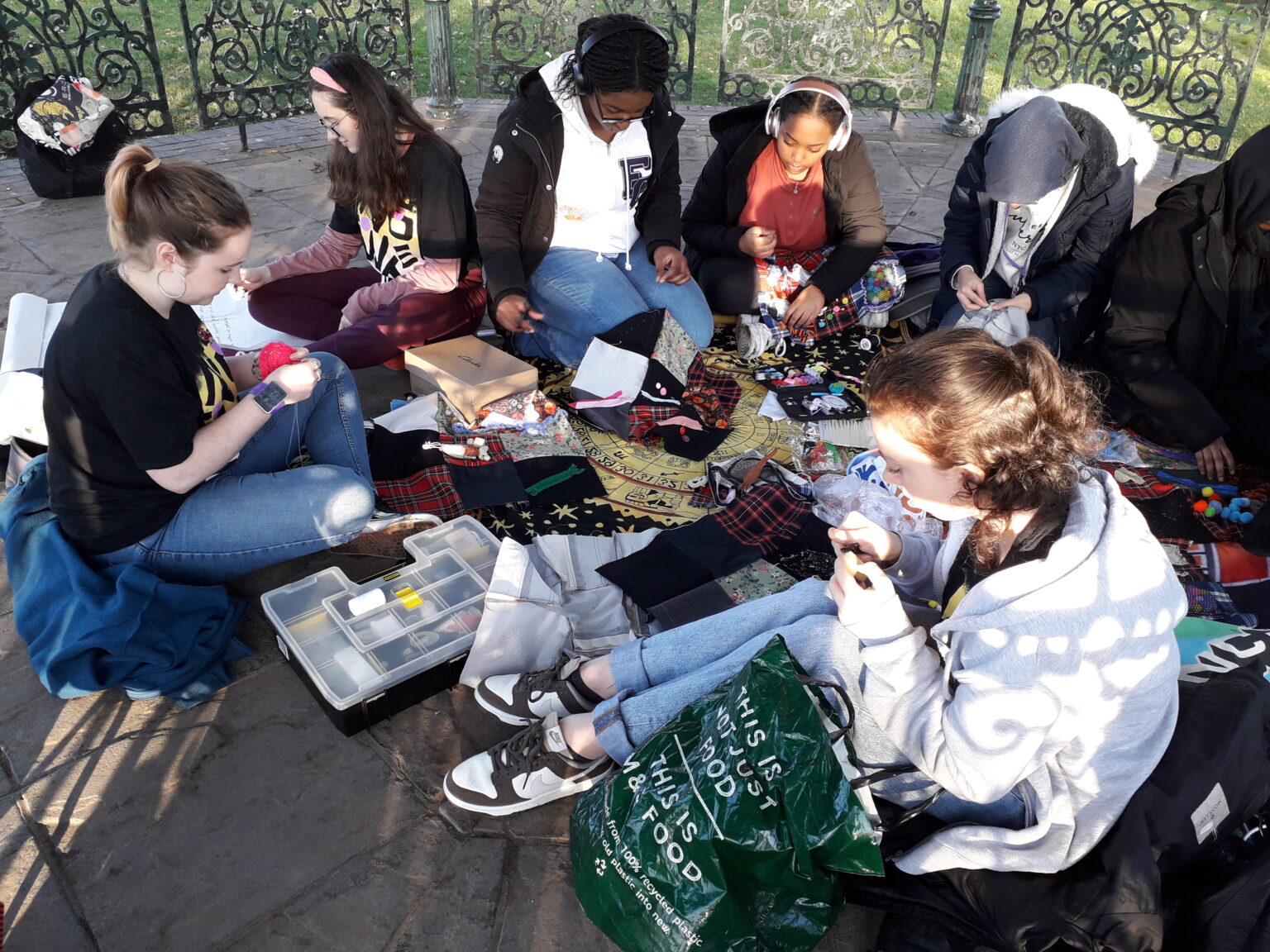 The girls sourced a range of materials from friends and family as well as their school's design and technology department and spent a sunny Saturday afternoon sewing their blankets at the Parliament Hill Bandstand in Hampstead Heath. They also created posters to inform passersby about their initiative and invite them to take part in creating the blankets. Several members of the public happily joined in and collectively the group produced 9 beautiful, colourful quilts.
The following day the NCS teens visited Ash Court Care Centre and presented their creations to some of the residents. Amongst them were Helen, Evelina and James who enjoyed talking to the girls and cheerfully received their blankets.
Kitty Connolly, aged 17, said: "For me, NCS has been a great, invigorating experience. The residential allowed me to challenge my fears and push my boundaries with not just activities but meeting new people. All my interactions with staff and peers have been nothing but positive and encouraging. The social action project has opened my eyes to social issues and has allowed me to fight for a difference in a way that I know best through my creative outlets. Knowing that I am making a difference, even if only for a day is an indescribably rewarding feeling."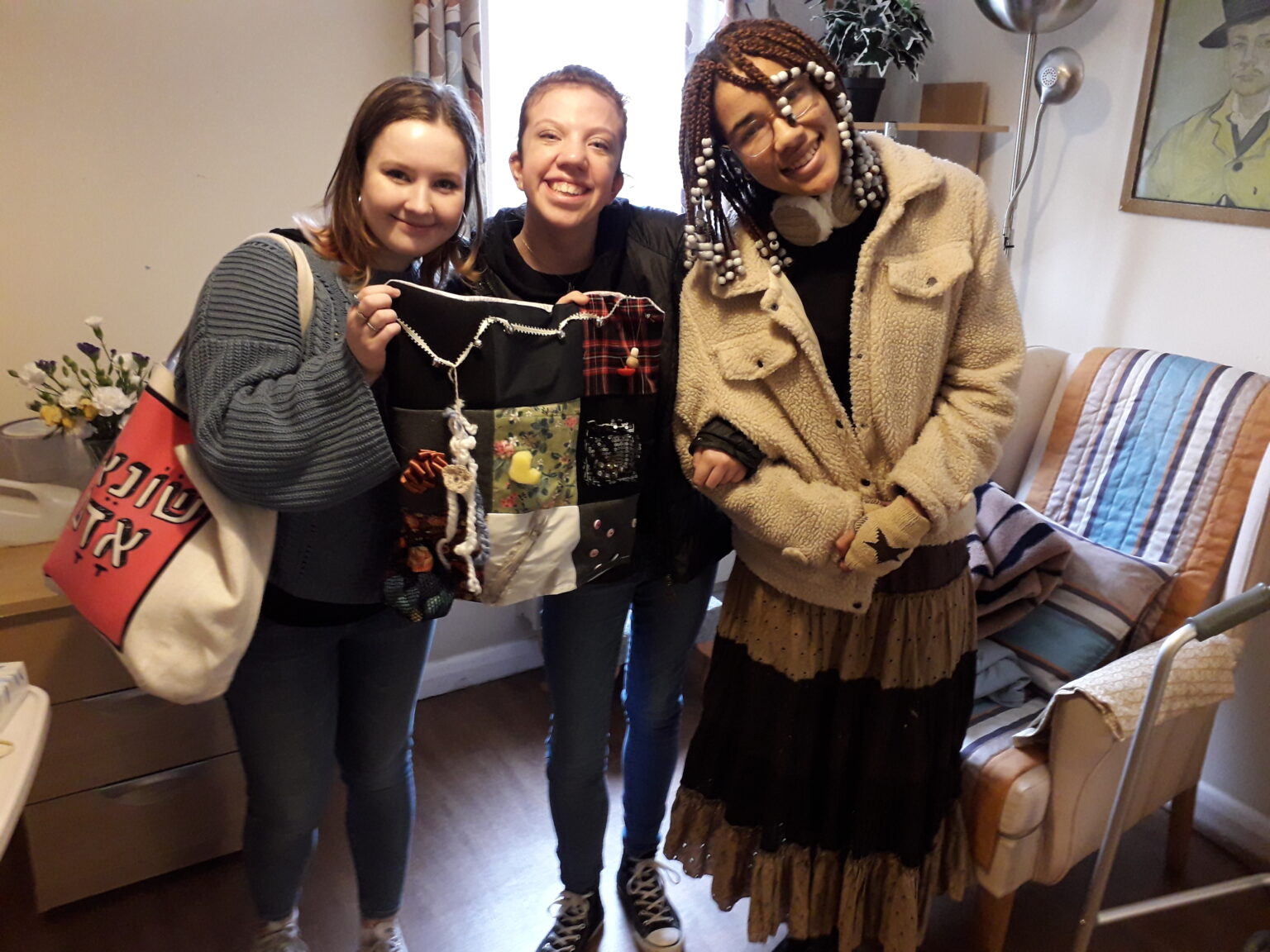 James, Ash Court Care Centre resident, said: "They were very nice girls. We talked about Ash Court and they were interested in our life here. I enjoyed the visit and didn't want it to end. The gift and the visit was lovely and delightful. We talked about different subjects and I think they enjoyed it too."
Nour Khalaf, NCS Team Leader, said: "Team Malala has done an incredible job choosing a social action project which addresses an issue widely forgotten about in society. They managed to make compromises throughout the project when they encountered challenges which showed their determination to see their project to the end. They've used a combination of campaigning and volunteering to make their project as impactful as possible and it has been a fun and positive experience."
---
Since 2009 more than 700,000 young people have taken part in NCS, completing over 15 million hours of community action, and gaining priceless life experiences.
Groundwork London is proud to be the largest provider of NCS in London. NCS exists to engage, unite, and empower young people, building their confidence so they can go out there and achieve their dreams, no matter where they are from or what their background is. If you would like to find out more, visit Groundwork London NCS and wearencs.com.
For details on how to volunteer or donate to support dementia causes visit the Dementia Trust www.dementiatrust.org.uk, Dementia UK www.dementiauk.org and The Alzheimer's Society www.alzheimers.org.uk.