Pop Up Cookery Events Are A Recipe For Success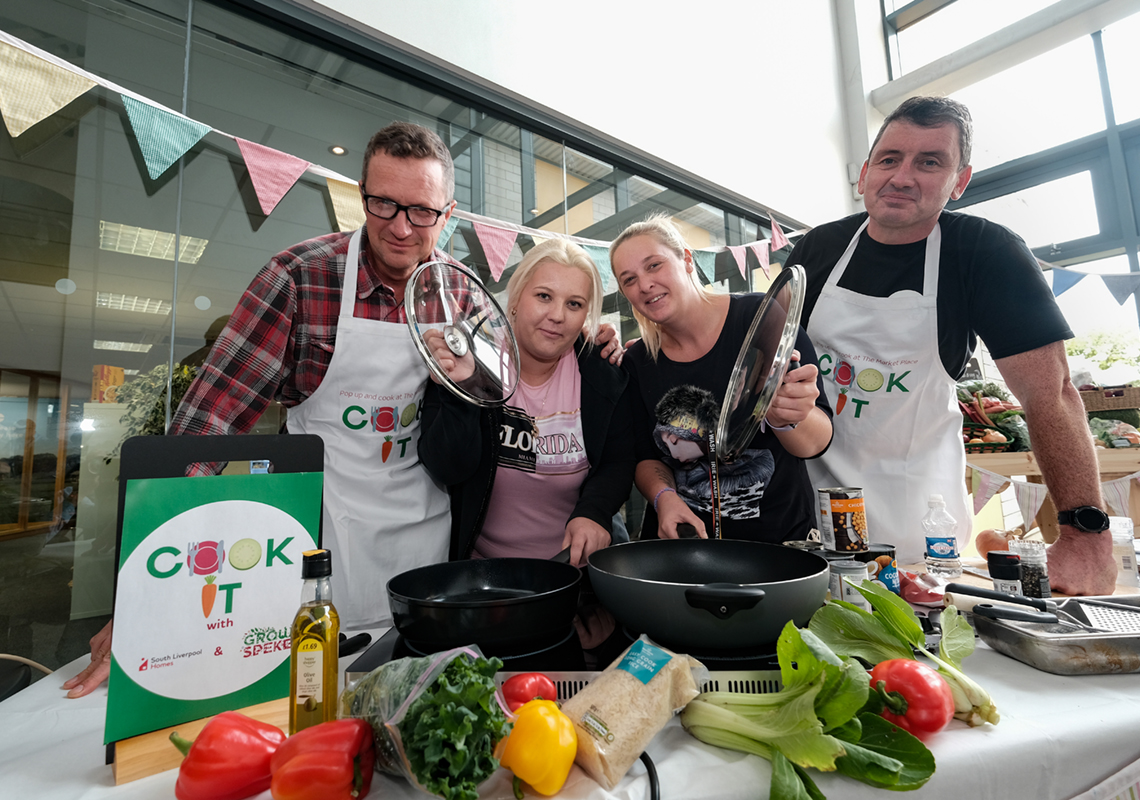 A new monthly pop-up cookery event is proving popular with local residents in Speke, Liverpool.
'Cook It' takes place at The Market Place in Parklands and is organised by Grow Speke and South Liverpool Homes. It involves live cooking demos that show you how to produce low cost, healthy meals. Over 30 local residents came along to the latest event to find out how to cook up a delicious veggie curry.
Grow Speke is a community garden that provides volunteering and learning opportunities for local residents. It recently started donating food grown on site to The Market Place, a volunteer-run community shop in Speke which offers food and essential household goods to South Liverpool Homes tenants on a low income.
As well as sampling the food and picking up some great cooking tips, everyone who comes along to the 'Cook It' events goes home with a bag of ingredients, recipes and information about Grow Speke and The Market Place.
'Cook It' has received fantastic feedback so far from people who went home, followed the recipes and posted photos on social media.
Project Officer Justin Dalrymple, who doubles up as 'Cook It's' very own masterchef said:
Grow Speke is all about bringing people together, involving them in learning how to grow their own food and improve their health and wellbeing. It's brilliant to see people having fun whilst they learn and trying the recipes at home.
For more information:

You can get more information about future events by visiting the Grow Speke Facebook and Twitter pages.