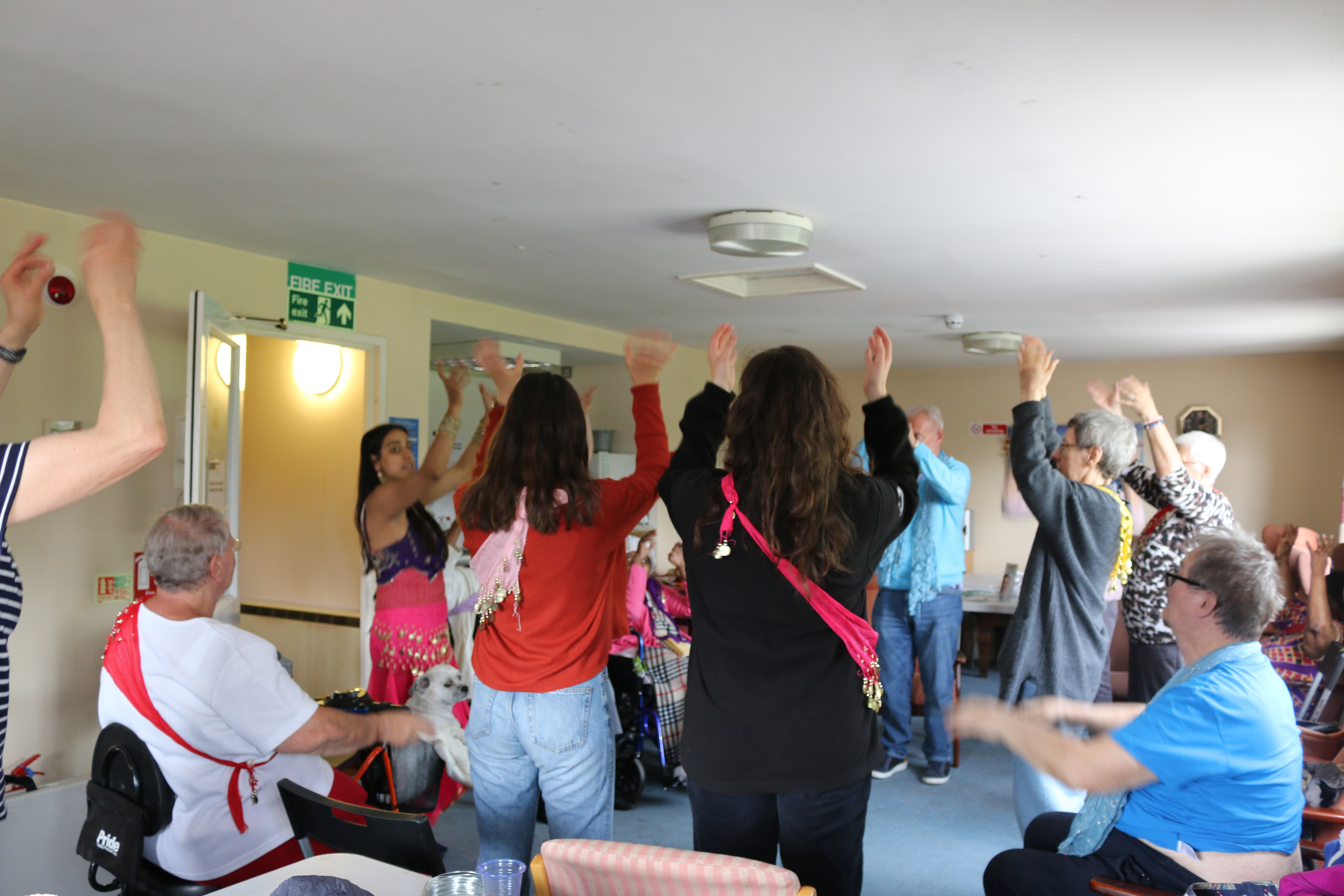 Silver Active is a free weekly programme of activities for over 50s in Haringey. Over 50s living in neighbouring boroughs are also welcome to join in the fun.
Silver Active is funded by Comic Relief's Sport for Social Change fund and Homes for Haringey., delivered by Groundwork London.
Our joint aspiration is for sheltered housing schemes to become wellbeing hubs and provide fun opportunities for older residents to come together, socialise and contribute towards an active and healthy lifestyle in older age.
The programme changes every season so participants will get a chance to try out different activities depending on their interests. We update this timetable regularly!
---
Timetable
In light of social distancing measures we are currently offering all our activities online (on Zoom) as well as 'Tea and Chat' over the phone.
View Silver Winter/Spring 2021 Timetable
---
Where to find us
Our activities our currently online via Zoom and over the phone. Please contact Naomi (naomi.freeman@groundwork.org.uk) for more information on how to download Zoom and join in the fun!
---
How to get involved
Would you, or someone you know who is over 50 and living in Haringey benefit from more social time and physical activity?
Join us or make a referral!
Email naomi.freeman@groundwork.org.uk 
Or call Naomi on 07736 135 260
Volunteer with us
Silver Active is seeking volunteers – join us and meet new people in your community.
If you or anyone you know would be interested in volunteering, please contact Naomi at naomi.freeman@groundwork.org.uk or call 07736 135 260.
We welcome applications from all ages and backgrounds.
Partner with us
Silver Active aims to support the older adult community by supporting other opportunities, events and activities within Haringey. Email naomi.freeman@groundwork.org.uk to let us know about the work you are doing in Haringey and we'd be happy to help spread the word.
Groundwork London is keen to develop further partnerships in Haringey and Pan-London and welcomes joint fundraising opportunities. If you have an idea for a project to support local communities please get in touch with naomi.freeman@groundwork.org.uk.
---