Alder Hey Appoint Groundwork to Deliver Community Led Project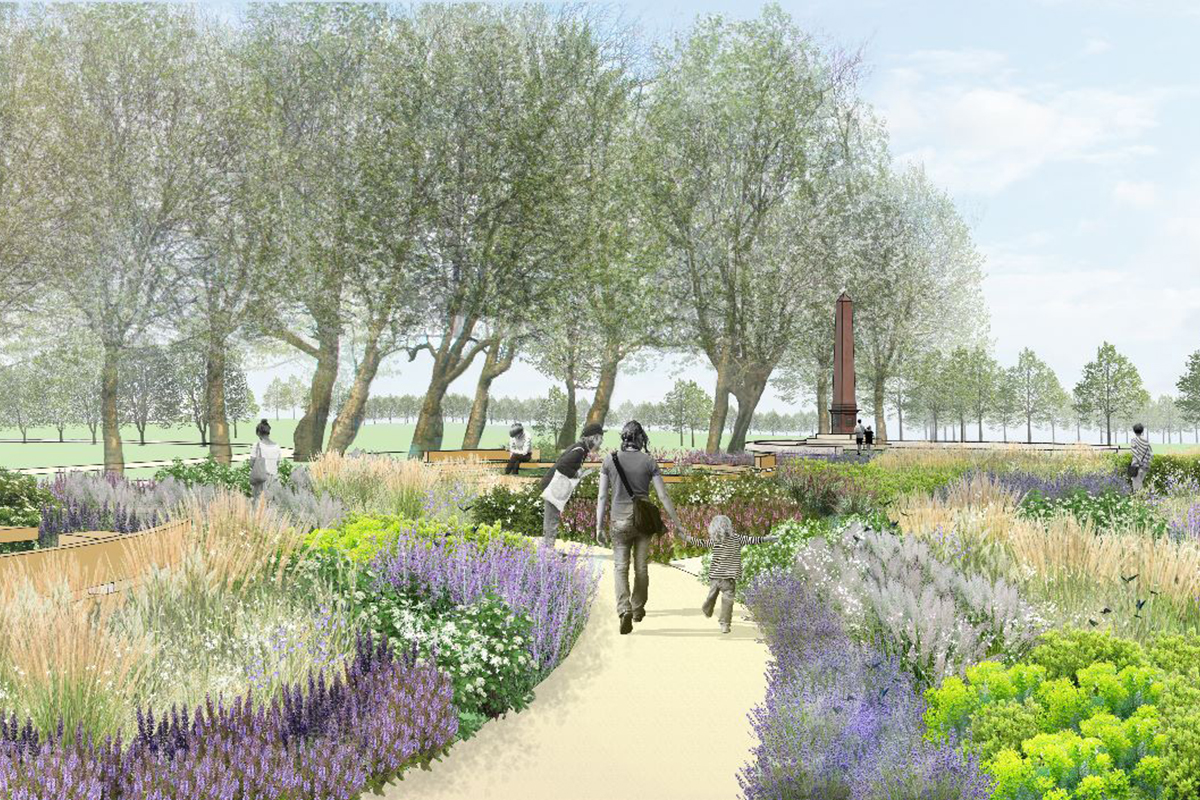 Springfield Park Restoration Begins (Photo credit: Turkington Martin, Landscape Architects)
Alder Hey Children's Hospital has announced that work is set to begin to reinstate phase one of the Springfield Park development, with Groundwork appointed to lead and deliver the project.
Groundwork is a community charity with an ethos of 'changing places and changing lives'. It works with partners from the public, private and third sector to deliver projects that make a real difference. Groundwork's community approach and proven experience in community consultation and engaging people with projects and nature will be vital to the project.
Groundwork is renowned for creating high quality, sustainable landscapes and providing spaces for relaxation, leisure and social interaction, all designed to meet the needs of the communities that use them. Examples of their work include projects within Wigan Pier, Winckley Square in Preston and Rivington Terraced Gardens in Chorley.
Jon Hutchinson, Programme Director – Communities for Groundwork said: "The reinstatement of Springfield Park is a truly unique opportunity to develop a world leading public space that will be both an asset for the local community and a catalyst to link healthcare to the natural environment."
Alder Hey has an ambitious plan guided by the local community and Groundwork are excited by the prospect of supporting the Trust and the local community to realise this vision.
Alder Hey was given permission by the Council in 2012 to build its new hospital on Springfield Park next door to the old site, before returning the land once the old hospital buildings were demolished. Since the new hospital opened its doors in 2015, vital work has continued to develop the Alder Hey campus, alongside the safe demolition of buildings on the old hospital estate. This has included the opening of a dedicated research, innovation and education facility next to the new hospital, the building of a much needed new bereavement centre and the demolition of part of the old site to enable work to begin on Springfield Park.
Groundwork will be engaging with the local community about designs for their park from January, before beginning work in the spring and completing the first phase of restoration by summer 2020 to allow for its return to Liverpool City Council. Following news last week that planning permission had been granted by the City Council for the remaining restoration of the Park, Alder Hey will continue to demolish the rest of the old hospital estate, with the aim to return all 9.4 hectares of parkland to Liverpool City Council in 2023.
Louise Shepherd, Chief Executive of Alder Hey said: "We are excited to begin work on a new Springfield Park for our local neighbours, our staff and our children and families. The appointment of Groundwork reaffirms our commitment to return and restore all the land we borrowed to build the new Alder Hey and provides a wonderful opportunity for us to engage with local partners and the City Council to create something special for the people of this community. Groundwork's specialist skills in community consultation and their experience of engaging local people in their projects was key to their appointment."