Boarshaw Clough – Middleton, Rochdale
Boarshaw Clough – Middleton, Rochdale
Boarshaw Clough is a 6-hectare site of native trees and shrubs with a footpath network, small river system and lodge (Whit Brook that feeds into the River Irk). The site comprises of a mown recreational area, water habitat, semi-mature woodland and wildflower areas.
History
The Clough is a former centre for mining, cloth production and more recently waste disposal. It was landscaped in the 1970s and saved from development in 1995. Nature has now taken over and through careful land management the site is now a valuable green corridor and community asset.
As for what to do at this nature site, there is the unique sculpture trail! (Map shown below).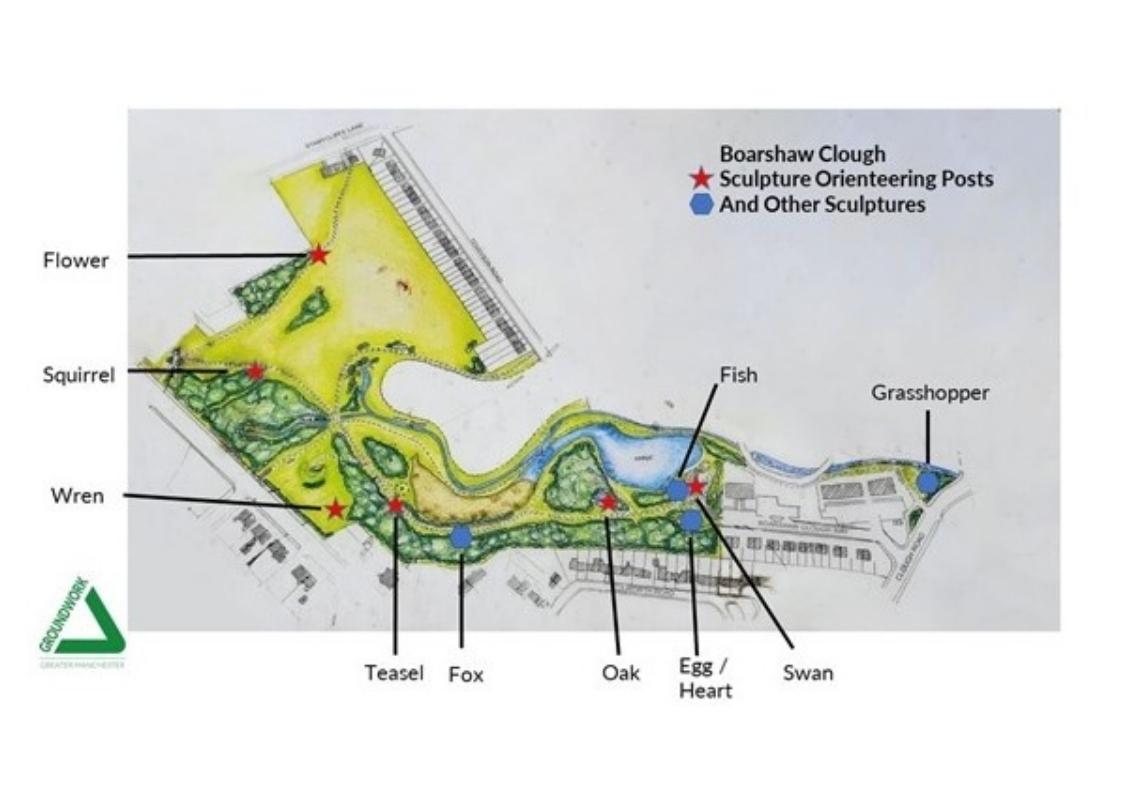 Boarshaw Clough is used for recreation by the local community, young people, walkers, dog walkers, runners and anglers. The site is also used by local schools for outdoor learning activities.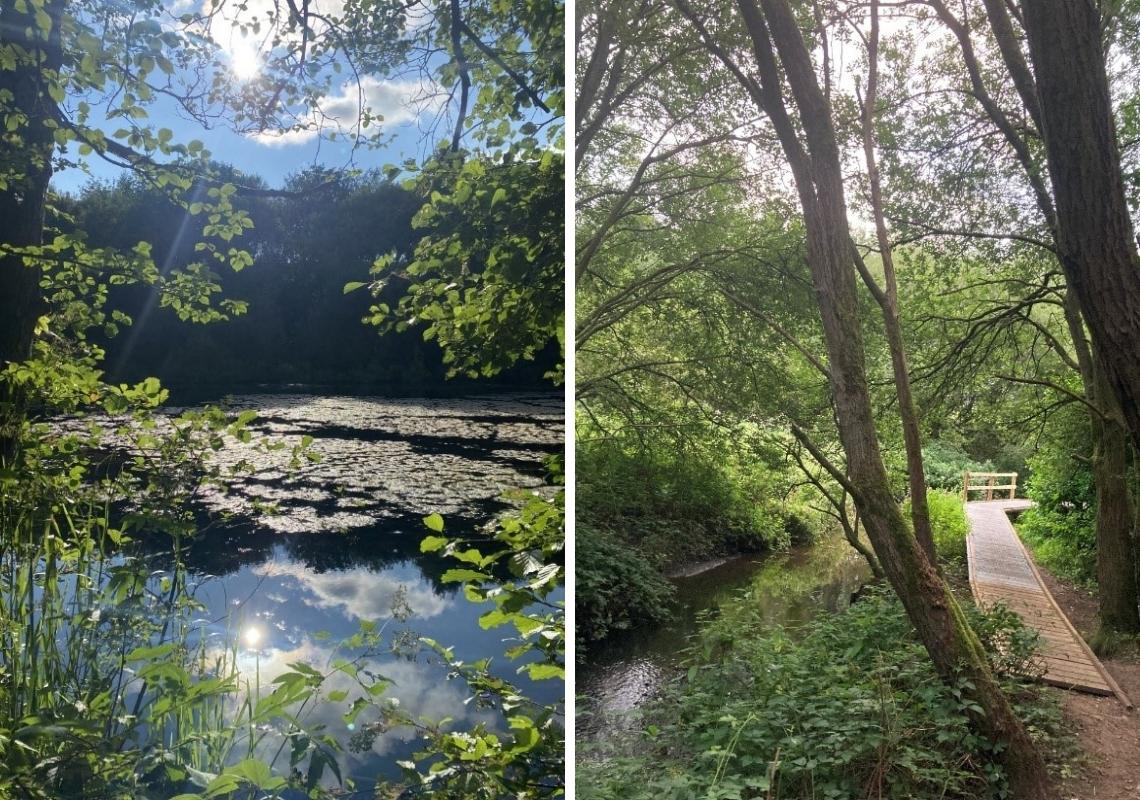 Our vision for Boarshaw Clough:
We will continue to manage the site for recreational use by the local community and utilise the site for our health & wellbeing, employment, training and volunteering programmes.
2022/2023 ambitions:
• Maintain clear walkways
• Manage the woodland to help diversify the canopy
• Support the Environment Agency to install fish passes on Whit Brook
• Slow the flow of water runoff that enters Whit Brook
If you want to use public transport there is the Bus 17 from Manchester to Rochdale Stanycliffe Lane or if you are driving the best place to park is on Boarshaw clough way.
Co-ordinates for the nature site are: 53°33'38.2″N 2°11'17.7″W