Delivering Forest School to young people with mental & physical health needs
Delivering Forest School to young people with mental & physical health needs
In 2022, thanks to support from our corporate partner Cargill, Groundwork Greater Manchester have been able to provide Forest School sessions to 29 young people from the Canterbury Centre in Salford.
The Canterbury Centre provides access to a broad and balanced curriculum for young people unable to access a mainstream school placement due to mental and physical health needs. Outdoor education often provides a better environment for learning as it makes active use of young people's senses.
Building on the success of this work in 2021, when Cargill provided funding to support a cohort of 18 young people from the centre, Community Project Lead, Suzanne developed a curriculum which would engage the pupils and teach new skills and qualifications.
This year's cohort of Forest School learners have spent the past 9 months working towards John Muir Awards and a Junior Forester Awards, both of which teach skills about conserving and caring for nature.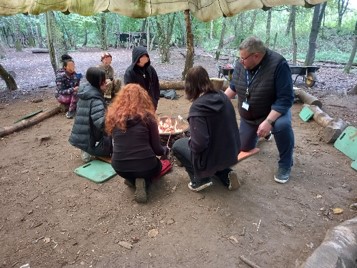 A Typical Forest School Session
Suzanne begins every session with a cooking activity on the fire which helps the group bond and relax. The young people are asked each week what they would like to cook giving them a sense of ownership which improves engagement in other activities.
Throughout the 2022 programme, the young people have chosen to cook chicken nuggets, malt loaf, noodles and more!
After the cooking session, the group decides what activities they will undertake during their session. Again, pupils are given choice and freedom to explore the park.
The young people have chosen to take part in a variety of nature-based tasks, including:
Identifying trees
Cutting back the overgrown pond area
Clearing overgrown plants from inside the pond
Pond dipping
Learning about and collecting tinder and kindling for fire lighting
Creating natural artwork
Making bug hotels and bird feeders
All of these activities provide an opportunity for the young people to work together, develop team building skills and embed values of helping others.
Forest School Awards
Of the 29 pupils attending the Cargill Forest School Programme:
5 achieved a John Muir Discovery Award
1 achieved a John Muir Explorer Award
4 achieved a Junior Forester Award
Case Study – Tom*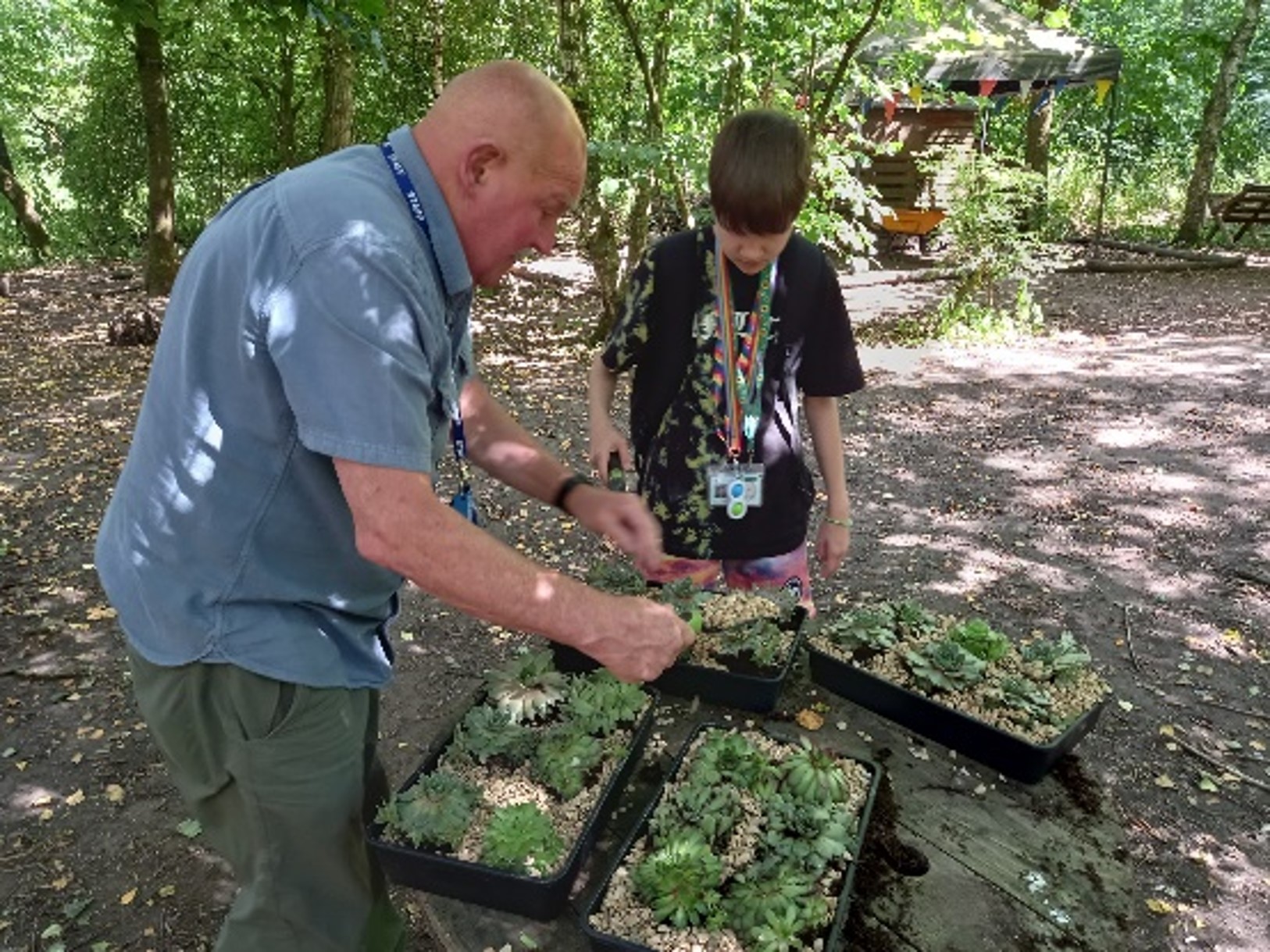 *Name changed to protect identity
Tom was referred to the Canterbury Centre after finding it difficult to settle into mainstream high school, where he experienced a number of issues with his behaviour.
When in the classroom, Tom constantly needed instructions and he struggled to remain in the room. He completed work quickly and without much care or attention.
At Forest School, Tom is attentive and markedly calmer. He enjoys the wide-open spaces and has stated that he enjoys being outdoors and feels more free. He is able to listen to instructions and complete tasks, and he takes pride in his work.
Attending Forest School has helped Tom to learn how to compromise with others and gives him the space to de-regulate and refocus on the type of active learning he is better suited to.
We would like to thank Cargill for funding this programme for another year and helping support Tom and the others on the Forest School programme.