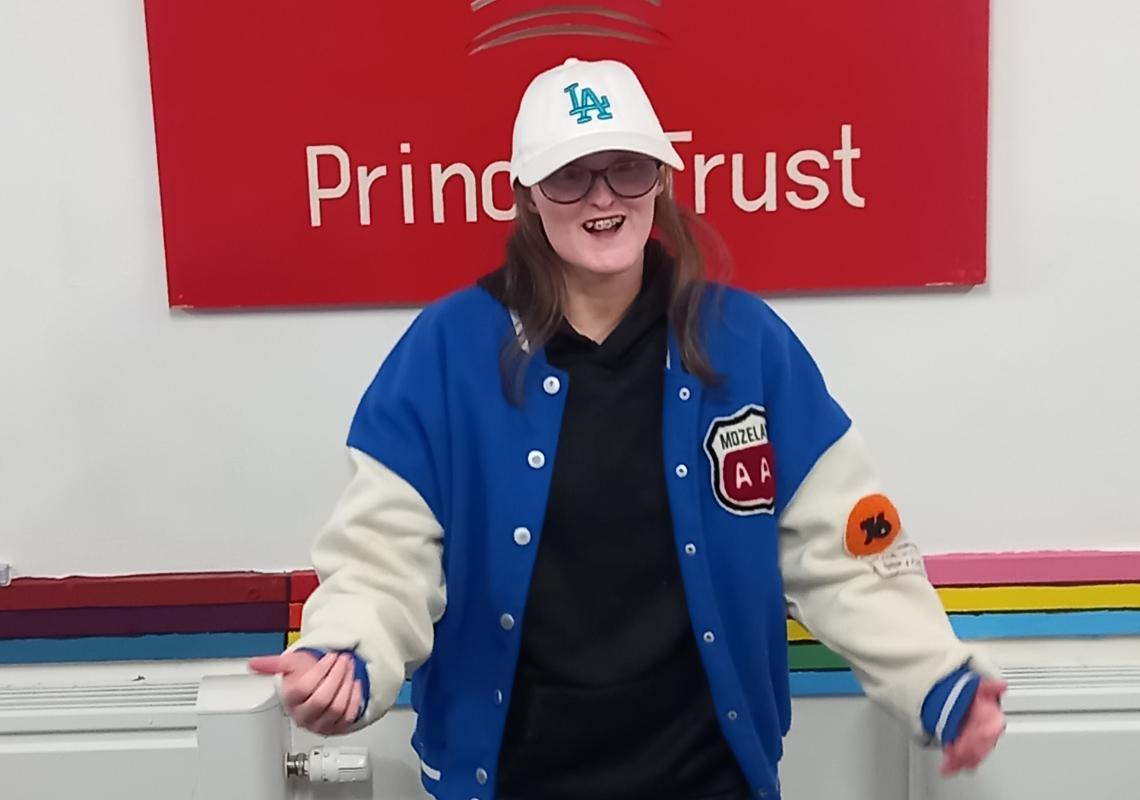 Ellie's mother, Dee, told us about how Ellie grew her confidence and improved her mental health through the Prince's Trust programme.
Ellie had issues with her confidence and self worth since her dad died in 2019. She also struggled academically through school, particularly with maths.
After finishing college, Ellie became withdrawn and lost touch with many of her friends. While she had really enjoyed her course, she found it difficult to transition into adult life and struggled to find her purpose.
Dee had known about the Prince's Trust courses for a while, but hadn't thought they were suitable for her daughter until last year. While Ellie was hesitant to join at first, she soon warmed to the idea after Ric explained what the course entailed.
Dee explained that Ellie thrived on the course and started to feel like her old self again:
"She has been on an amazing journey. From being withdrawn, not knowing her worth anymore, and sinking more into a lonely dark place, she began to smile again, she started talking to me again about her day. Ellie had a new-found confidence, not to mention a voice!"
Ellie has also made some friends through the course, and since the programme has gone on to complete a Level one Health and Social Care course and secure an 19+ apprenticeship, working with adults with disabilities.
Dee couldn't be more proud of her daughters transformation, and praised our team for guiding her on her journey.
"The guys here at Prince's Trust seriously do not get enough credit for their support and delivery of the programme. They helped massively to get Ellie back. Ellie continues to go back to visit the guys and help out when she can."
Ellie herself also said how much she enjoyed her experience with the Prince's Trust team:
"This programme has changed my life for the better, I started off with having no clue what I wanted out of life, to now going into a new job. I just want to thank Ric and everyone on my team for everything and for helping me be myself and for putting myself out of my comfort zone and having a positive impact on my life."
To find out how you or somebody you know could transform their life, check out the Princes Trust programme!