In the summer of 2021, Groundwork began supporting residents on Pitt Street in Oldham to build raised planters which would transform an unused green space into a communal food growing area.
Amreen, lives on a nearby street with her 2 children and was keen to be involved in the project.
"For myself personally, I struggle with my mental health at times and I think it's really nice to be able to get out and do something."
Amreen volunteered every week, helping to plant the raised beds with the Groundwork team. As a result, she learned a lot about planting and food growing.
Amreen had tried planting and growing her own vegetables in the past but found it too difficult. After attending some growing sessions and learning about what plants thrive in certain seasons, she realised that it's not as hard as she thought.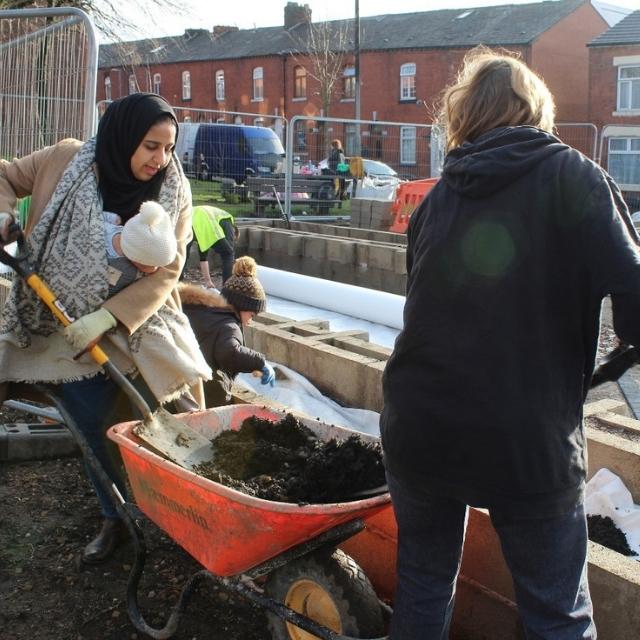 Now, the work is complete Amreen and her family use the space a lot more than before for food growing and play. The planting and growing activities have given Amreen and her family an opportunity to work together on a community project, which she really enjoyed. She commented:
"My children have learnt so much, I've learnt so much, and to be able to do it together I have really enjoyed that. My son will look at other patches of land near us and ask if we can plant there too."