As part of the Resilient River Valleys project, Groundwork Greater Manchester's Urban Ranger trainees have installed a 900m long flexi-pave pathway on Moston Brook. The new path provides accessibility for all residents to access the brook, and creates a safe alternative route to school for local children, all whilst immersing residents in the nature on their doorstep.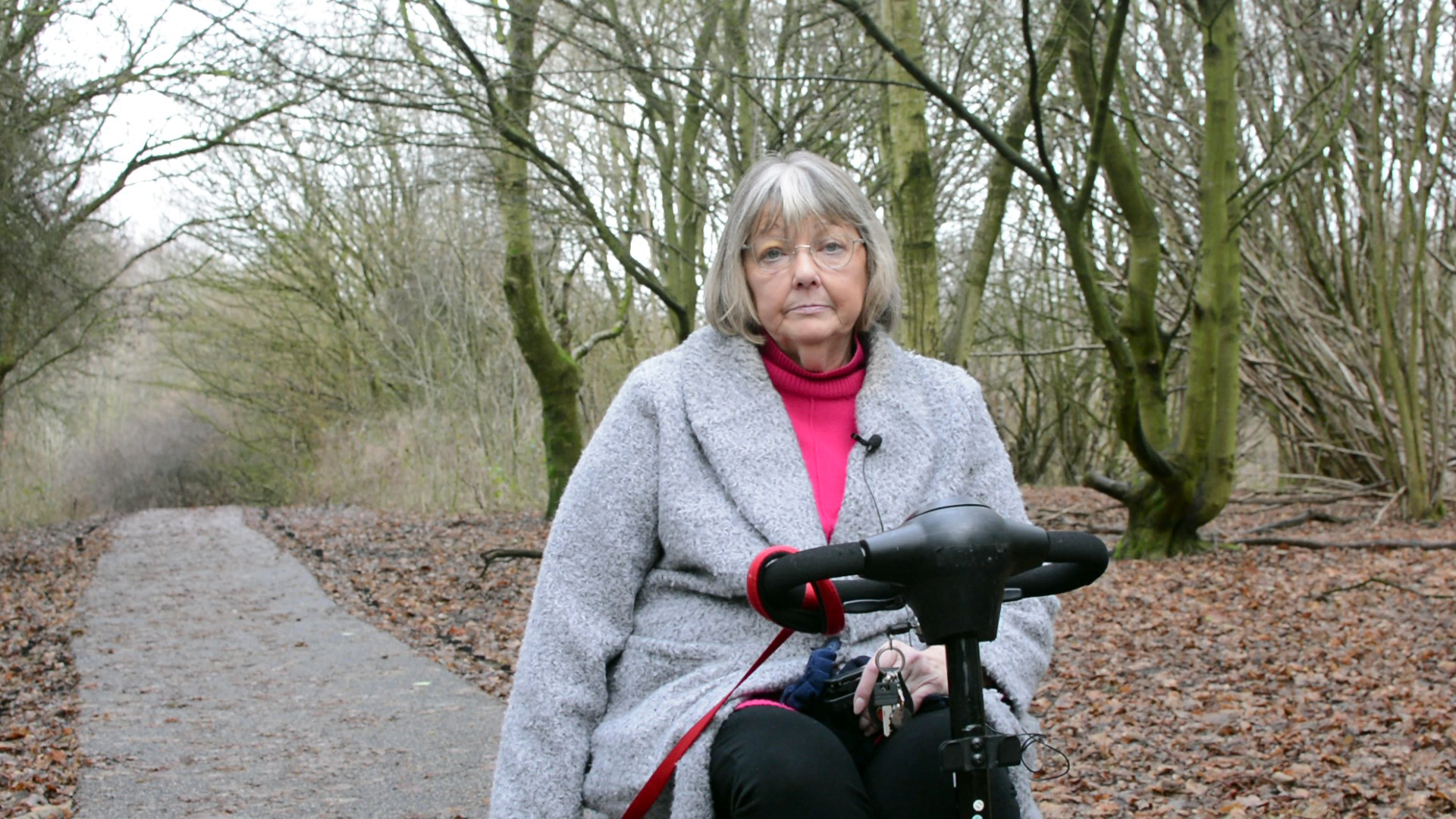 Janet, who has lived local to Moston Brook for 22 years, has been able to explore new areas of the Brook now that the pathway is accessible for her mobility scooter.
In the past, particularly after bad weather, the original pathway would get muddy and waterlogged. Even in the Summer when it was dry, the path was still full of tree roots, stone and uneven ground, which made it inaccessible for Janet, and other locals who use wheelchairs and scooters.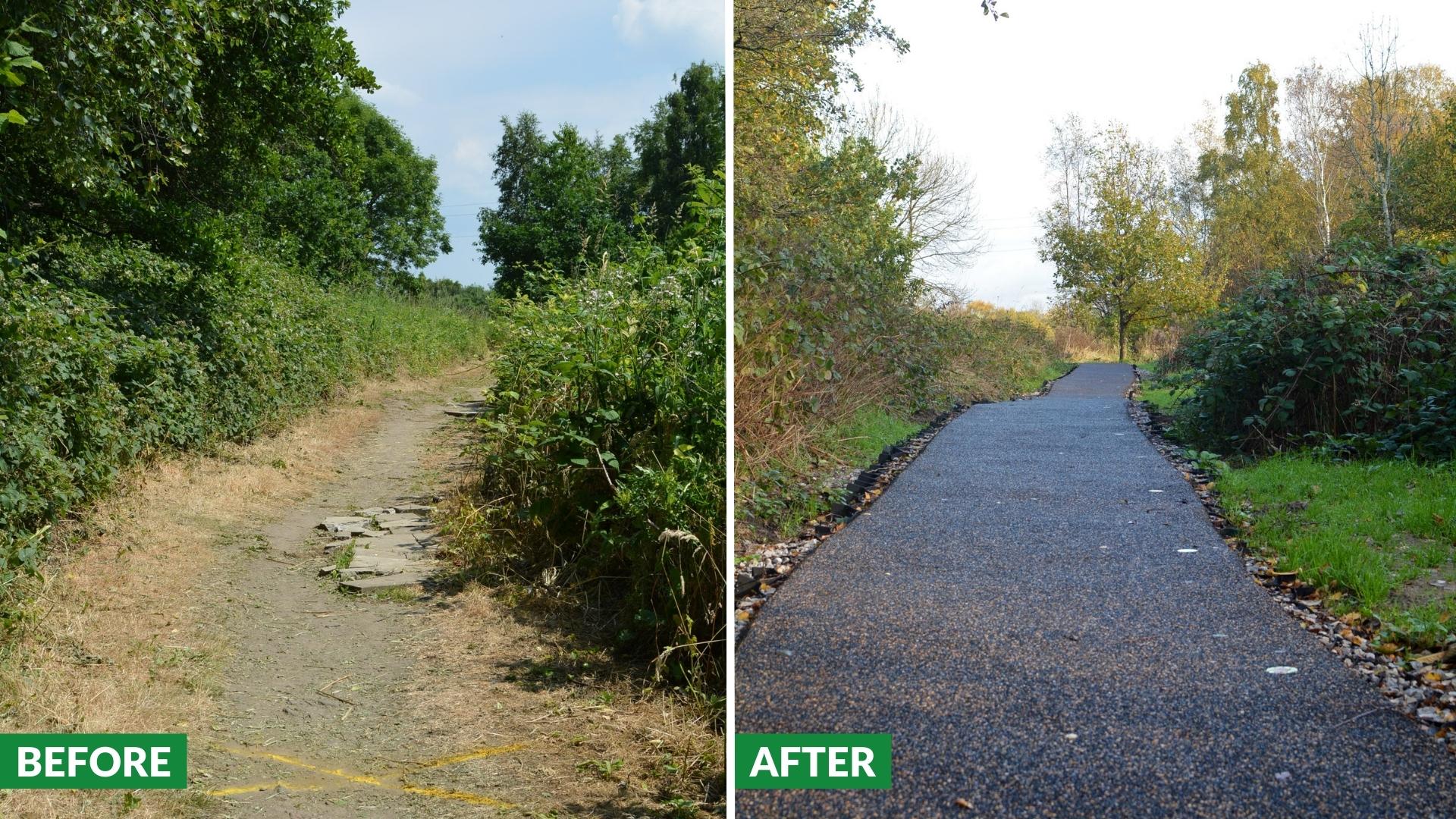 "I think it (the path) has been fantastic for people with wheelchairs and scooters like myself. And I have seen far more people with disabilities using the path, which is really good."
Paths were created at entrance points to the Brook many years ago but they were short and narrow, and restricted Janet from travelling any further. The Fairway, which is a road that runs parallel to the Brook, doesn't have many dropped kerbs for Janet to safely travel along it and onto certain sections of the Brook either. It also lacks the tranquillity of travelling through the many woodland areas the Brook has to offer.
Janet mentioned that she speaks to more of her neighbours now because "more and more people have been using the new pathway to walk their dogs, and it has been great to socialise and meet new people."
"It is absolutely superb to be able to use the extension to the pathway. It has made such a difference to my life. To be able to come out every day for a lovely walk, and have this woodland area now available to us."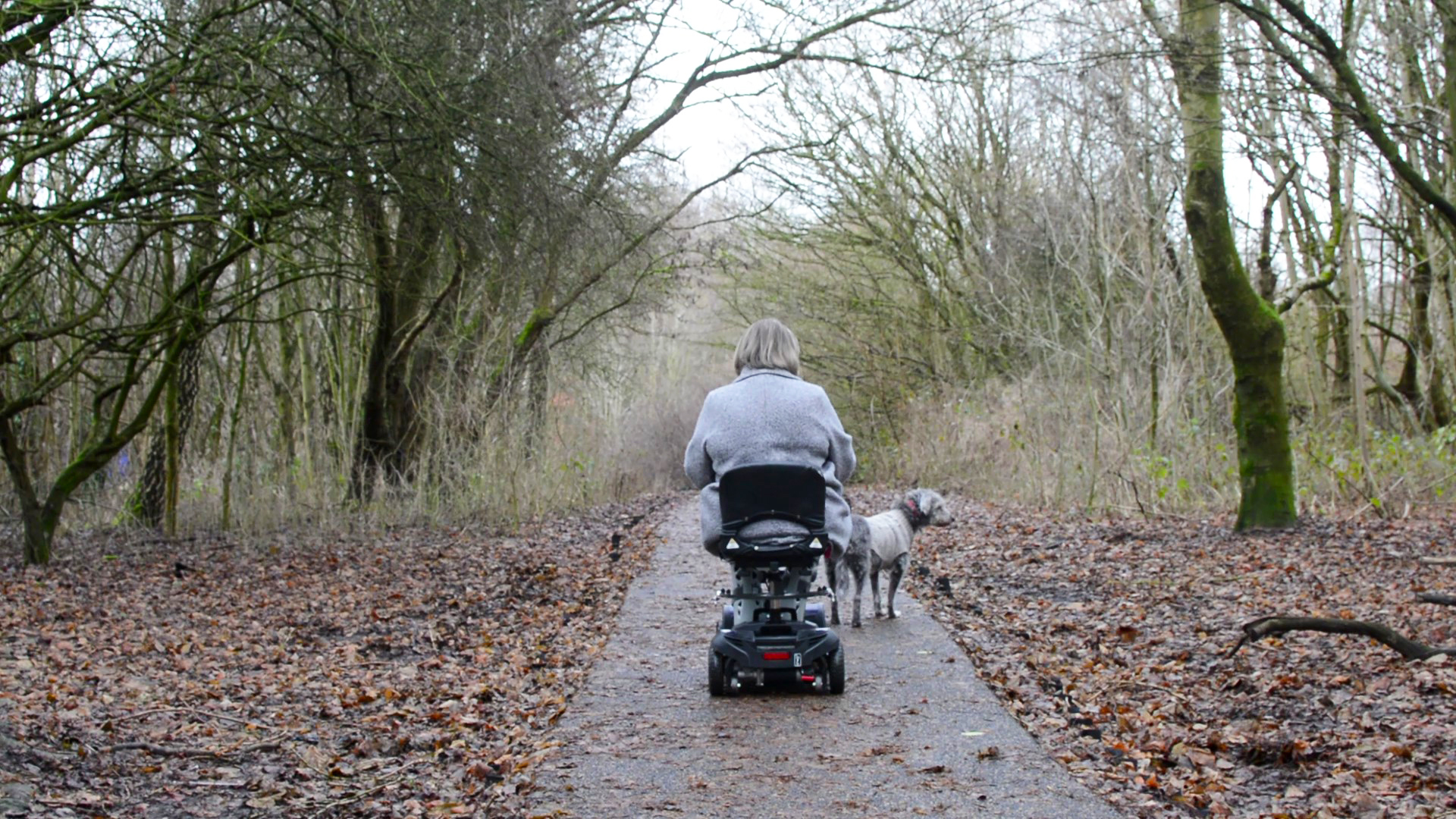 The new pathway has been created using flexi-pave, which is made from recycled rubber tyres. This makes the material highly porous, reducing surface water run-off in bad weather. It has also saved over 2800 tyres from being burned in landfill, which would have released over 63000 kg of Co2 into the atmosphere.
Watch our full video about Janet's story here: