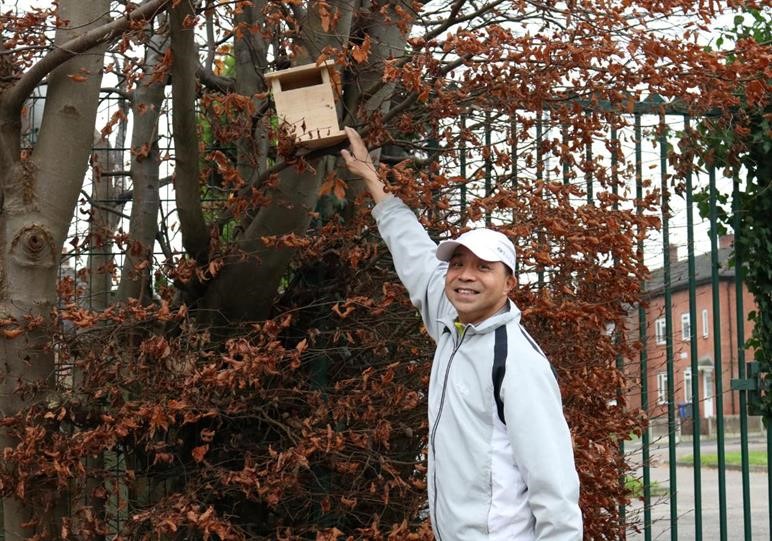 Kin came to Manchester from Hong Kong alone 6 months ago to start a new chapter in his life. However, because Hong Kong is such a built-up area, he had never gardened or grown his own food before.
After receiving a Groundwork leaflet in the post, Kin was inspired to visit the Tree of Life Community Centre in Wythenshawe and see what he could learn from helping to maintain the garden space. He has since come to every session held in the centre.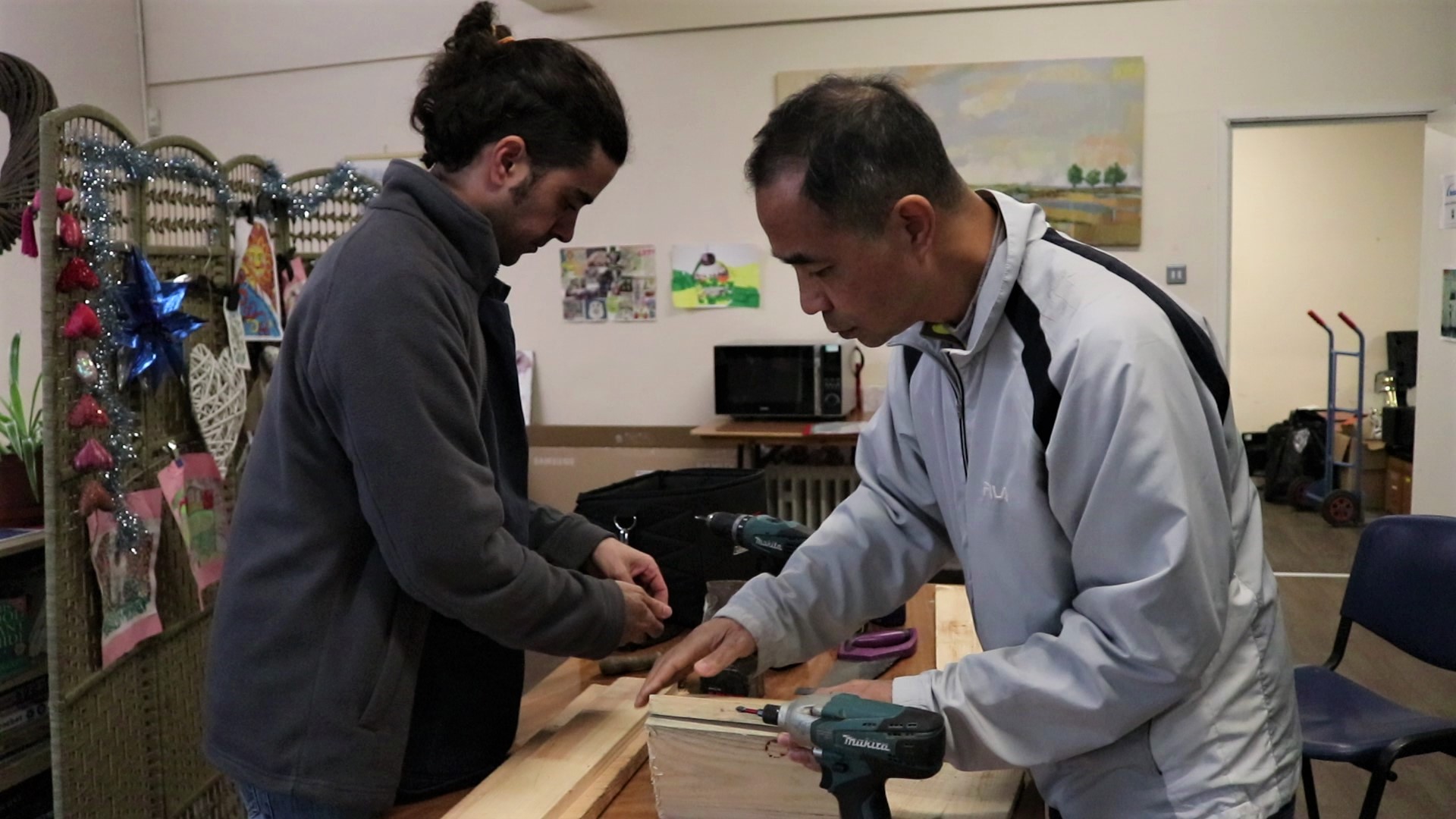 These sessions have included digging a wildflower meadow to bloom in the springtime, building bird boxes and growing vegetables for the community café. In particular, Kin was interested in growing vegetables that are common in East Asia, but are not readily available at UK supermarkets, such as a Daikon.
The centre has also helped Kin to gain his Level 2 Food & Safety, so he can now cook for others in their community cafe using the food he has grown.
"Hopefully, next Summer or Spring, we'll have a beautiful environment for the public"