Personal Development & Coaching
Personal Development & Coaching
We deliver coaching and mentoring to people in the community who have an ambition to grow and develop.
Whether it's an emerging community champion or a young person facing multiple challenges in life, we work on a 1-2-1 or on a group basis to provide the tools they need to deliver changes in their life and/or community.
---
Community Coaching
Working in a location over a long-term basis, we provide support to local people who want to be heard on issues that matter to them.
We build individuals' confidence & resilience and provide access to a range of informal and formal training courses which develop their hard and soft skills.
In addition, we help bring people together and set up their own community groups, develop a shared understanding and ambition for where they live and bring their ideas to life.
Where groups are already established, we work alongside them to build capacity, membership and improve connectivity with supporting agencies and networks.
---
1-2-1 Youth Coaching
Achievement Coaching is an established and well-recognised service where young people aged 11-17 are provided with weekly 1-2-1 sessions by our experienced youth workers.
During coaching sessions youth workers will:
Help young people to become stronger and more resilient
Equip and enable them to achieve their full potential
Give them a voice
The coaching service can be adapted to suit a number of needs; improving mental wellbeing, improving educational achievement, employability, engaging young people in their community and more!
We have been delivering Achievement Coaching for several years with high satisfaction rates from those we work with.
I would like to very heartily commend you for the fine project that you and your team have delivered. It is very clear how your work has continued to evolve in response to urgent and changing need on the ground, and how the excellence and personalised nature of the mentoring support has engendered impressive levels of trust and positive response, from the young people who have been supported, as well as key stakeholders and partners to include parents, schools, and community organisations. David (a Groundwork youth worker) has a unique talent for engaging with young people and enabling them to find and fulfil their own potential in ways which can be truly transformational and even life-saving for them. As such, I would be so grateful if you could pass on our highest commendation for the quality of his work serving the community of North Trafford.

Trafford Housing Group
Groundwork GM – Work with us
Please complete this form is you're an organisation looking to work, or partner, with Groundwork Greater Manchester:
---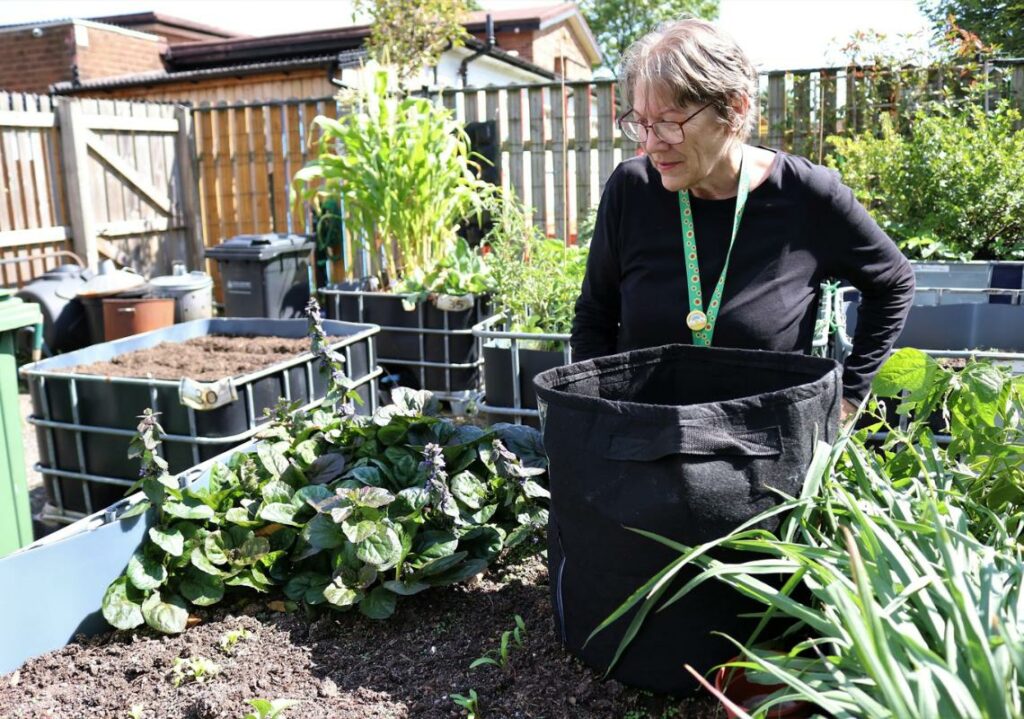 One day in 2017 Julie popped into a community meeting out of curiosity. A few years later she is now chair of the Brinnington Big Local committee thanks to support of Groundwork Communities Manager, Nina Burns.