Irkside – Middleton, Rochdale
Irkside – Middleton, Rochdale
Irkside is a small "wet woodland" located next to Alkrington woods, the site is a mature woodland with a circular path meandering through the trees and across the wetland areas.
The path network is connected to other local public footpaths allowing for longer walks through the River Irk corridor and beyond.
The site is used primarily by dog walkers and visitors to the adjacent Alkrington Woods and has been a great site for supervised pond dipping! Resources for trying out pond dipping can be found here.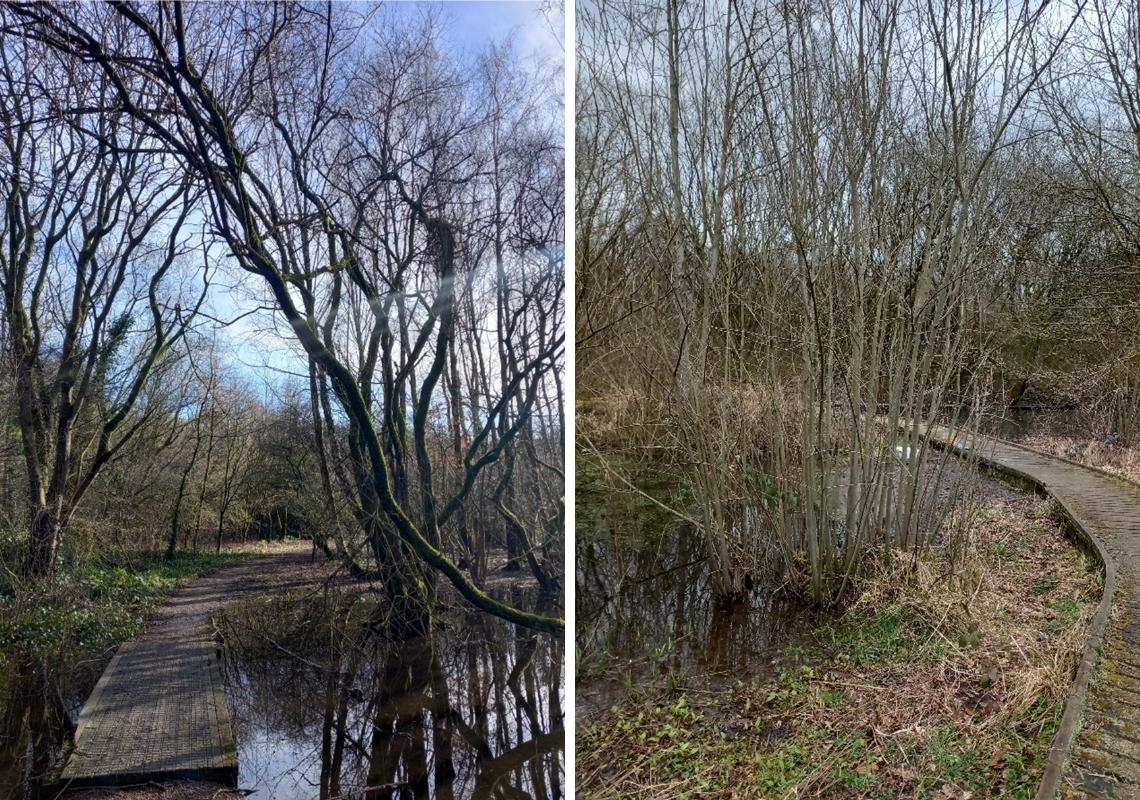 2022/2023 ambitions:
• Boardwalk construction
• Pond management
• Invasive species control
There are a couple of great spots for parking near Irkside Nature Reserve, the first is a small car park on Alkrington park road and the second is Nearest Alkrington Woods Car Park on Manchester Old Rd, Middleton, Manchester M24 4EB
Co-ordinates for the nature site are: 53°32'43.5″N 2°12'20.8″W