Green Social Prescribing in Yorkshire & the North East
Groundwork Yorkshire has a long history of over 35 years, working and supporting communities to develop and embed green social prescribing activities in local areas.
What is social prescribing?
Social prescribing and community-based support: Enables all local agencies to refer people to a 'link worker' to connect them into community-based support, building on what matters to the person as identified through shared decision making / personalised care and support planning, and making the most of community and informal support. NHS England Universal Personalised Care.
Social prescribing connects people to community groups and agencies for practical and emotional support and to improve health and wellbeing.
Environment Minister Rebecca Pow said:
"We know that connecting with nature is good for us, and the pandemic has given us an even greater awareness of the link between our own health, and that of our environment."
We are funded by a number of organisations including
Big Lottery
Bradford and District Age UK
City of Bradford Metropolitan District Council
European Social Fund
Leeds City Council
Leeds Community Foundation
Morley Town Council
The Land Trust
West Yorkshire and Harrogate Health and Care Partnership
West Yorkshire Combined Authority
Yorkshire Water
Ardsley Reservoir – Leeds
Working with the local residents, community groups, local councilors, businesses, schools and uniformed groups to engage with the community and form an intergenerational Friends of Group. The aim of the group is to encourage different generations of people to work together to reduce the instances of socially challenging behaviours around Ardsley Reservoir.  These include littering, anti-social behaviour and dog fouling and promote and a develop and sense of community ownership and responsibility, and support the establishment of a strong community group who in the future can run independently and represent the community.
Fryston Country trails – Wakefield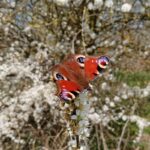 The Fryston Country Trails offers a scenic route of footpath, cycleways and bridleways alongside a beautiful stretch of the River Aire.
85 hectares of landscaped public open space which supports a wide variety of both plant life and wildlife. Whilst an attractive riverside wharf provides a great place to take in the scenery and watch the world go by. The site was developed through the reclamation of the former Fryston & Wheldale colliery sites.
The Land Trust is the organisation responsible for Fryston Country Trails. Our partner Groundwork Yorkshire manages the park on a daily basis with a fantastic group of volunteers.
Green Doctor Service – Yorkshire
Groundwork's Green Doctors help households stay warm, stay well, save money on their household bills and reduce carbon. Our aim is to support the people who most need our support and our staff are as good with people as they are with technical knowhow.
These are some of the free services we offer when someone signs up for a Green Doctor consultation:
Identifying causes of heat loss in the home
Helping identify and tackle damp or mould problems
Offering useful tips for saving energy and water whilst ensuring your home stays safe and comfortable
Installing small energy and water efficiency measures, such as draft excluders
Supporting you to switch energy providers to save money
Supporting you to access other support, such as emergency heating, government subsidies or grants, advice on energy or water debt
Groundwork Community Garden – Leeds
Groundwork Yorkshire are creating a self-sustaining allotment in Beeston, Leeds to help connect people with nature to improve their mental and physical health. This programme is delivered over three days, Monday, Tuesday and Wednesday.
This self-sustaining allotment is designed to support participants with additional support needs, such as mental health conditions, physical disabilities or frailty. The project will guide people on how to grow their own food, manage & maintain an allotment & prepare healthy meals using the onsite kitchen. Any surplus food will be distributed to local food banks. To support the sustainability of the project Groundwork Yorkshire will help the group to grow by applying for additional allotments.
Groundwork Hull Virtual Veg project – Hull
This virtual veg plot is a place for you to share your ideas, successes, projects and even things that didn't quite go to plan! This is a friendly and supportive group where you can share your ideas and ask for help.
We have a focus on reusing, re-purposing and recycling as we care about our environments.
Hull Dynamic Drains – Hull
Partnership programme working with the Environment Agency and Hull City Council. A programme to create a plan for improving the drains for wildlife and community and engaging the community and businesses in planting and community clean ups to develop ownership. Also developing a school's learning program to engage pupils in flood, environmental activities and litter picking and awareness of pollution etc.
Hopeful Families – Wakefield
Hopeful Families is a community programme designed to help individuals who are out of work to develop their confidence, skills and build a career. Every individual who joins the programme is allocated a mentor who completes a lifestyle questionnaire and provides information, advice and guidance and community-based programmes to enhance individual's health and well-being.
Ocean Outreach Wellbeing Employment support – Scarborough
This programme is provides a holistic approach to wellbeing encompassing the use of the sea and surfing to increase physical activity and improve mental health which then helps individuals to move closer to the employment market.
Sport Talk – Leeds
Sport Talk is a pilot project that will use sport as the vehicle for providing support and social interaction for men who are at risk of suicide or experiencing bereavement as a result of suicide, with the aim of improving confidence and resilience through the development of sustained friendships.
The project aims to give men the opportunity to:
Make new friends and experience the camaraderie of talking with other men about sport in a safe and supportive environment
Increase confidence through spending time in a social setting
Develop a range of soft skills such as confidence, self-esteem, self-awareness and empathy
'Move on' from a specific focus group into health and well-being and interest groups
Talk with other men in similar situations to themselves and by sharing experiences help to increase well being
Learn about other activities and groups in the area which might be of interest or support to them.
Men in Sheds – Leeds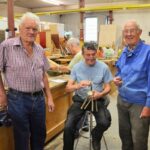 Men in Sheds is a fully-equipped wood workshop for older men in Leeds, who maybe experienced or want to brush up on their skills, or are completely new to woodwork. The Shed is more than just a workshop, it's a space to socialise, share skills and knowledge, or just have a cup of tea and a biscuit.
Activities include: furniture making, woodcarving, woodturning, introduction to machinery and model making. The Shed is a space for men to socialise in a positive way and provides them with an opportunity for them to discuss any concerns they have with peers.
Women in Sheds – Leeds
The Women in Sheds programme provides women with a fully-equipped wood workshop where they can learn new or improve existing woodworking practical skills. They make practical items including gifts, items for their home or items to donate to local community groups. Group projects include building planters and benches for local community spaces which in turn bolster positive community feeling and engagement.
The Shed provides women and men with the opportunity to
Make new friends and experience positive and constructive relationships with others.
Feel more confident, feel less isolated and have positive mental health.
Put practical skills to good use and also share them with others.
Learn new skills.