Commissioning the project
Thanks to funding from the John Laing Charitable Trust, Woodfield School approached Groundwork to help them to source funds, complete the designs and do the work.
---
The problem
Woodfield School in Hemel Hempstead needed an outdoor space for their school cafe, the space at the back of the cafe was unused and in disrepair.
---
The solution
Groundwork's Landscape Architects were able to draw up plans for the school's outdoor area, but with the architects' vision, the school began to see how the area could work.
The design proposed two phases; phase one consisted of a paved patio immediately to the back with a pathway leading from the front of the building, to the new slabbed area, to make an accessible entrance way. It also suggested a higher fence and a range of planting to entice the senses.
Phase two proposed a new vegetable garden. Raised beds were suggested to populate the vegetable garden, to make it accessible for all the pupils. 
---
The results
The drawing: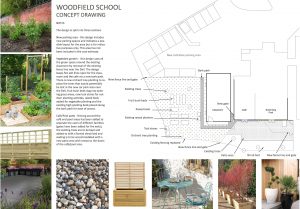 Before: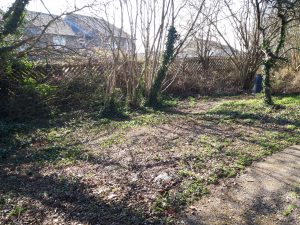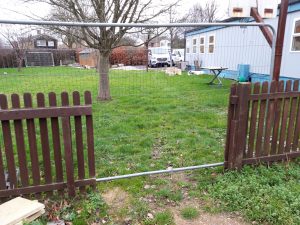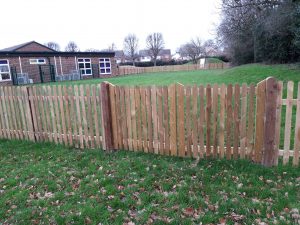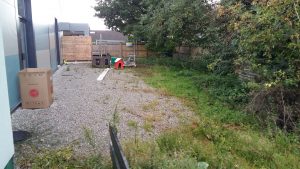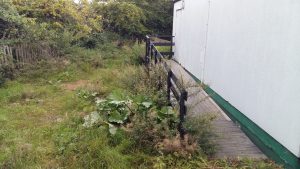 After: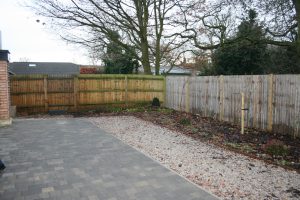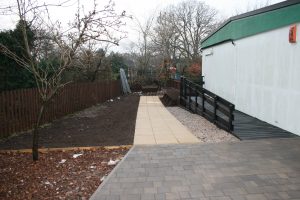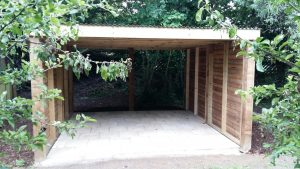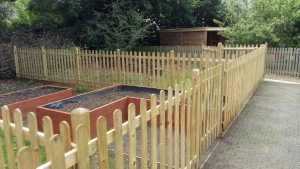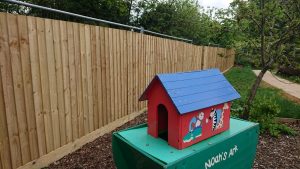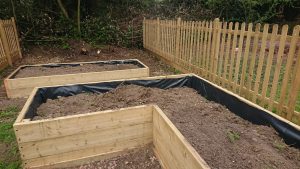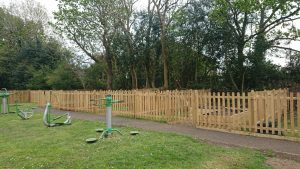 ---
Implementation
Thanks to funding from Wooden Spoon, Hertfordshire Community Foundation, The Christopher Laing Foundation, Tesco Bags of Help and Jewson's Building Better Communities Fund, both phases are now complete. The work was undertaken by two Green Teams – a Groundwork employment project that gives unemployed volunteers the chance to gain practical work experience, qualifications and improve their employability.
---
Want Groundwork's design expertise?