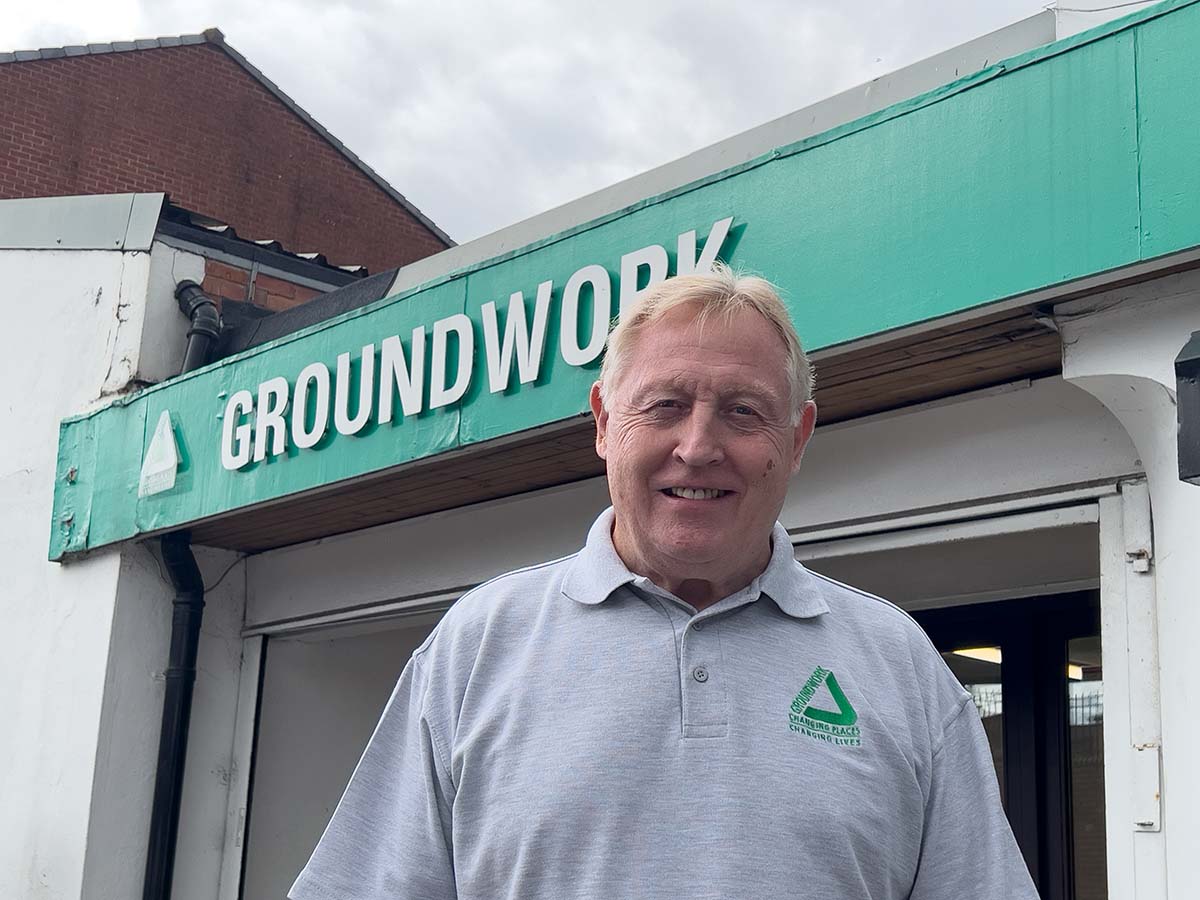 One colleague enjoys working at Groundwork so much that he has cut short his retirement to return to work.
Here is Eric's story, in his own word:
I actually retired last year – but that only lasted a few weeks.
I missed the culture and comradeship at Groundwork so much that I applied to come back in a part-time role, which made the most of my varied skills and experience.
Working for Groundwork is proving to be a great finale to my long and varied career. Over the past 5 years I've worked on a variety of projects that have made a difference to people's lives. My first role was supporting older people to get back into employment, which was a real passion of mine. Before retirement, I was Project Manager for Fuel Poverty and Climate Change. We advised and supported local communities to save energy and to save money. I now work 3 days a week as a Grants & Fundraising Officer, where again I'm involved with offering support to the local community.
Groundwork is an amazing place to work. I feel very proud and privileged to be part of an organisation that changes people's lives.
I feel so fortunate to have 'found' Groundwork after many years in industry and business. Everyone is so supportive and it's great to feel part of a wonderful team who do so much to help local people and communities.
Eric has an amazing work ethic and is an inspiration to all of us here at Groundwork.
Jon Hutchinson, Programme Director for Communities said: "We are all delighted to have Eric back as a member of our team. His experience, knowledge and commitment to changing places and changing lives make him a huge asset to the trust. Eric has an amazing work ethic and is an inspiration to all of us here at Groundwork."