NEWS: Get to know – Groundwork Trustees' Faiza and Jack
To celebrate Trustees' Week 2020, we speak to Groundwork UK Trustees', Faiza Amin and Jack White to get their view on what makes an impactful Trustee and what they aim to achieve during their time working with Groundwork.
---
Hi Faiza and Jack! So, tell us a bit about you.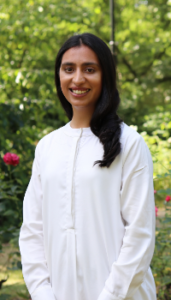 Faiza: My main interest is working out the best way of tackling pressing challenges of social inequities with the people that are most affected by these challenges.
My journey so far has included volunteering to advocate for girls' rights to education in Nepal, to working with youth organisations to empower over 1.5 million young people across the UK, regardless of backgrounds or circumstances.
With the support of the Aziz Foundation, I undertook a full-time MSc in Social Development Practice (in 2019) which explored processes of social change, mobilisation and development that can generate greater equity and wellbeing for diverse and marginalised group in developing contexts. My full-time study coincided with my first year as a Trustee and (excitingly) I found that discussions I was engaging with around equity, power and social transformation not only resonated with Groundwork's work but also gave me a basis as a Trustee to kickstart those discussions at the organisation too.
Jack: I'm 23 and going into my final year of my degree at Newcastle University studying Politics and History. I am very passionate about social action, the benefits of volunteering and creating opportunities for young people. I have been involved with Scouts all of my life and continue to volunteer as a Leader today and have previously worked for a local provider delivering the National Citizen Service for the past two summers.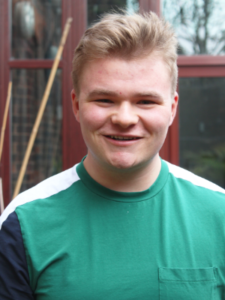 These experiences I had with Scouts and continuing to volunteer and work with young people today has shown me the amazing skills you can get from volunteering and taking part in social action. It sounds cringey – but those experiences have helped make me the person I am today.
Volunteering helps you get involved in your local community, gives you a sense of belonging, you meet new people and also gives you an insight into the problems facing your local community. As a Trustee, I bring these interests and experiences with me to the Board and always champion the views of young people and that of our Youth Advisory Board to make sure that young people are included in all of our work.
Why did you decide that you wanted to be a Groundwork Trustee?
Faiza: My understanding of what a Trustee is was shaped by my experience working in the third sector, which also shaped by motivation to apply for the Trustee role at Groundwork. I had an understanding that being a Trustee is 'a good thing' because of the potential positive impact a Trustee can have on an organisation and its 'beneficiaries'. But I found that there is a gap between those making decisions and the communities they were serving, both in terms of meaningful participation and just having a diverse reflection. Research shows that board members are 92% white, 64% male with an average age of 60 – or to put it another way, not many Trustees in the third sector looked like me. When I saw Groundwork were recruiting for specifically two young Trustees, I was really encouraged and excited that an organisation wanted to do things differently, which says a lot about the values and people driving that organisation. The work Groundwork does to support disadvantaged communities aligned with my own interests and I felt that not only would I learn from this Trustee role, but more importantly I can offer my skills and experiences to the organisation.
Jack: I first heard about the role of becoming a Young Trustee for Groundwork through my involvement with the Groundwork Youth Advisory Board. I had previously had a national volunteer position at the Scouts and knew that I would like to go for a Trustee position at some point it was just about finding the right opportunity for me. I decided to go for a Trustee position as I believe it is a great opportunity to get an insight into a charity from a strategic perspective. In the long term, I would like to have a career in management within a charity and being a Trustee is of course invaluable experience as I work towards this.
What's your favourite part about your Trustee role?
Faiza: Quite simply: learning and questioning as much as possible. When I joined the Federation Board, Groundwork was going through a process of forming a new Federation-wide organisational strategy that would determine the direction of travel for the next three years. The new strategy was launched in August 2020, so alongside 'normal' Trustee responsibilities, strategic development and decisions have shaped my experience as a Trustee so far. It's not often that Trustees can join at a complex time of organisational change, so it has brought a lot of opportunities to learn and questions as much as possible.
Jack: I have really enjoyed getting to know more about Groundwork and the amazing work Groundwork Trusts do to make a difference to communities up and down the UK. I have also enjoyed working closely with other Trustees, Groundwork staff and the Groundwork Youth Advisory Board that I used to be a part of. Good staff and volunteer relationships are crucial in the charity sector.
What's been your greatest achievement or highlight in your Trustee journey so far?
Faiza: In my very first Federation Board meeting, which coincided with a Council of Members meeting, I shared my lived experience and thoughts in a session on diversity and inclusion to help influence Groundwork's strategic development in this area. It is not an easy conversation to have, but a personal achievement for me was recognising the opportunity to take up that space and challenging my new colleagues to get uncomfortable. This session was the start of my playing an instrumental role in influencing strategic decisions around diversity and inclusion, through my involvement in organisation-wide EDI Taskforce. A personal highlight from this work has been introducing the idea of 'equity' in these early conversations as opposed to equality to highlight the role of power, which is now reflected in Groundwork's new strategy. Current work in this area includes a focus on reviewing governance and Boards across all Federation Trusts with a specific focus on diversity and how to develop meaningful participation with the communities we serve.
Jack: A highlight for me this year has been being involved with forming the new Groundwork strategy that will take us forward to 2023. It has been really interesting to see the strategy develop from a consultation stage through to the final product. I have no doubt that our strategy and the work of Groundwork, as well as many charities, will be even more important as local communities recover from the pandemic.
What's the biggest misconception there is about young Trusteeship?
Faiza: That young people don't have the experience and skills to make a real contribution to Trusteeship. With the impact of Covid-19 this year on the charity sector more widely, organisations including Groundwork had to make quick decisions for the short-term, which certainly relied on particular experience and skills. But I also found being a 'young' Trustee, not only can you ask the questions that might spark a new insight at a challenging time, you're also able to step back and question the bigger picture in the long-term, which for Groundwork became about the strategic direction of the organisation.
Jack: I suppose there may be a misconception that a younger Trustee may not have the life experience and knowledge to carry out the duties of a Trustee. Personally, I dislike the term 'young Trustee'. We're all Trustees at the end of the day and charity boards should be as diverse as the communities they serve.
What would you say to any young person who wants to take on a Trustee role?
Faiza: Have a look at what a Trusteeship involves by doing some research and following organisations that are driving change in Trusteeship and often post opportunities (Getting On Board, Young Trustees, Action for Trustee Racial Diversity). Also – think about your motivations for wanting to be a Trustee and what change you would like to make in your role. Reach out to other young Trustees to hear more about their experiences and don't worry if it takes time to settle in and get a grounded understanding of the role.
Jack: Go for it and remember – no question is a silly question!
What is your advice to organisations that are looking to recruit young Trustees?
Faiza: Ensure that the decision to recruit 'young' Trustees is not just for 'ticking a box' for a diverse Board but the whole Board understand the benefits and are also considering the cultural changes that might need to be made where Trustees feel included and can meaningfully contribute.
Recruiting more than one 'young' Trustee helps to provide support to each other. It has been really beneficial to be on this Trustee journey with Jack as we're able to support each other, check-in before and after Fed Board meetings to breakdown often complex papers and decisions and highlight areas of change we want to work on together.
Jack: Groundwork recruited two Trustees under the age of 28 when recruiting for its 'young Trustees'. Faiza was appointed at the same time as me and it has been so nice to have Faiza there for support, friendship and to work alongside especially in the early days when Board meetings can appear intimidating. My advice to other organisations would be to buddy new Trustees up or recruit in pairs so new Trustees are fully supported in their roles.
---
About Trustees' Week
Trustees' Week (2-6 November 2020) is an annual event to showcase the great work that Trustees do and highlight opportunities for people from all walks of life to get involved and make a difference. Find out more: https://Trusteesweek.org/ or on Twitter @TrusteesWeek