LGBT+ History Month 2021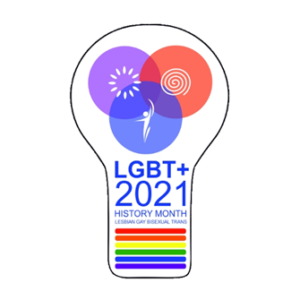 To celebrate LGBT+ History Month 2021 we asked 3 members of our staff to write what comes to mind when they think of LGBT+ History. Here is what they said:

Annie Parry-Work Coach
When I look at the people in my life I see openly gay friends, friends who have just got married, friends who are questioning their identity, who are being referred to as 'she' and this just doesn't sound right. I have one friend who's recently celebrated their first Birthday in their correct gender, I couldn't be happier for her.
Whenever I think about my friends I always think about my auntie. She grew up in the '60s when being a gay woman wasn't recognised by law. It was a taboo topic, the thought of anyone finding out could ruin your life.
In the roles she took through her career she never felt able to be who she was, however, she spent her time where she could providing support for others who, like her, were not accepted by society. She gave people a safe space to talk and fought for their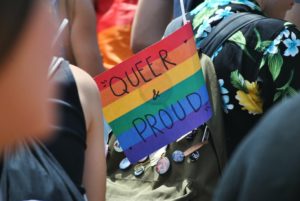 rights to be who they were. Many of the people she's helped are still in contact with her today.
I took her to see Sandi Toksvig at the Nottingham Royal Concert Hall as a Christmas present. Sandi at the end of her performance introduced her wife and brought her on stage. I looked over at my Auntie and she said with a tear.
'I never thought that in my lifetime I would see something like this be accepted'.
She is one of the so many people who have fought for my friend's rights to be who they are, express themselves, and be accepted. I am so proud and grateful to her for being part of creating a more inclusive society, she will forever be my friend, my auntie, and a role-model to me.

Kat Navrouzoglou- Partnerships and Programmes Manager 
It's February, and there are three things I love about this month. Firstly, Valentines' and Pancake day happen to fall nicely close to one another meaning there are plenty of opportunities for food lovers like me to enjoy delicious dinner date(s) and sweet and savoury chocolatey breakfasts (lemon and sugar will also do). However, I strongly believe both "special occasions" should be celebrated every day where possible. February also signifies LGBT+ History month, a month that I am never sure how to celebrate, especially during a lockdown.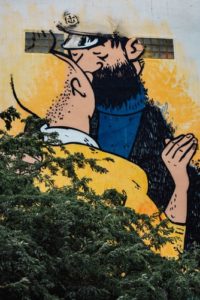 Since 1994 when it was founded by Rodney Wilson, we have seen numerous changes taking place in the LGBT+ community. And while most of them constitute a voice towards a progressive and accepting environment, some also held us back creating a feeling of injustice, for example, when the trans military ban was supported by Donald Trump in America (it feels like a bad nightmare these days). Yet recently, we often come across a new LGBT+ TV programme (It's a Sin and RuPaul's Drag Race have taken it to a new level), a movie (we even had a Christmas one this time), or an article in the newspaper and we instantly feel the PRIDE (and I am sure Rodney would too). In 2021 we are finally overturning history by reflecting upon it through our cultural lens. This is a new way of discovering LGBT+ history and I love it. So LGBT+ history month for me is about visibility. Remembering as much as we can that from homosexuality being a mental illness, we can now talk about the right to be parents, partners, free to decide who we want to be, and even more, able to choose from a list of LGBT+ series and movies to enjoy with either savoury or sweet pancakes.

Xiaoshu Shan-Finance Manager
If you can be in a relationship with your best friend whom you can speak about dreams and fears, life becomes exciting! You look forward to every morning regardless of what the weather turns out to be because you have this person in your life. Would you say no to this? I wouldn't for sure.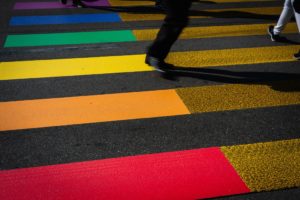 It is not about sexual orientation, label, value or what other people think you are, etc. It is to be who you are.
Be authentic and live the way you deserve!