Britannia Village Green Update
Have your say in Britannia Village Green's planned regeneration project and help create a community space where everyone can thrive.
Britannia Village Green Update
Last year environmental charity Groundwork and the West Silvertown Foundation carried out engagement to inform the development of designs for improvements to Britannia Green. Thank you to all the residents who let us have their thoughts and ideas.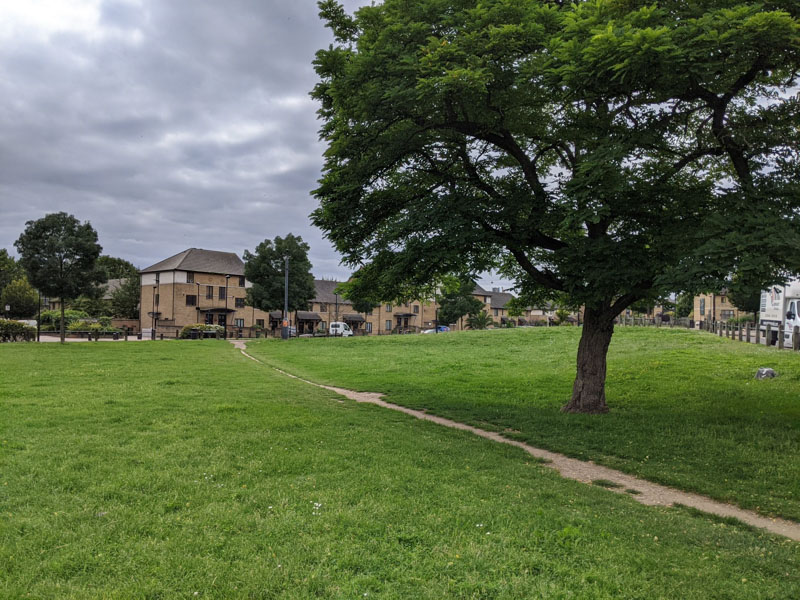 We have translated your ideas into a sketch design and are keen to get further feedback to make sure that it responds to your priorities.
What you told us:
Overall there was a high level of support to improve the Green, with many people telling us that it's currently not living up to its potential and that it's "crying out for improvement".
Priorities were:
An attractive multi-functional space that offers something for everyone, including relaxing and watching the world go by, socialising and play.
Colourful planting that offers year-round interest.
Flexible space, for informal use and for seasonal events and activities.
A garden like space, that the community is proud of, including informal play features.
A safe space, with open sight lines.
Seating, but avoiding group seating to deter large groups from congregating and discouraging anti-social behaviour, such as noisy gatherings.
We responded to your comments by producing a design, which includes the following features:
Different areas for use by residents of all ages for play, relaxation and socialising.
A new path to improve access.
A mini orchard or blossom garden.
A play area in the form of a playable landscape that encourages creative play and challenge for children of all ages.
Improved planting, with year-round interest, with benefits for people and wildlife.
Seating.
Flexible space/ lawn area, for informal use and for activities and events.
Please take a few moments to look at the design and then complete the short questionnaire survey by 13 November 2022.
Project Proposal:
Online Questionnaire:
We will make final changes to the design once we have received feedback and will then seek funding to make it happen. We will keep you updated.
---
For further information or to share your feedback on the telephone or via e-mail contact Sandra at Groundwork: Sandra.hoisz@groundwork.org.uk
---