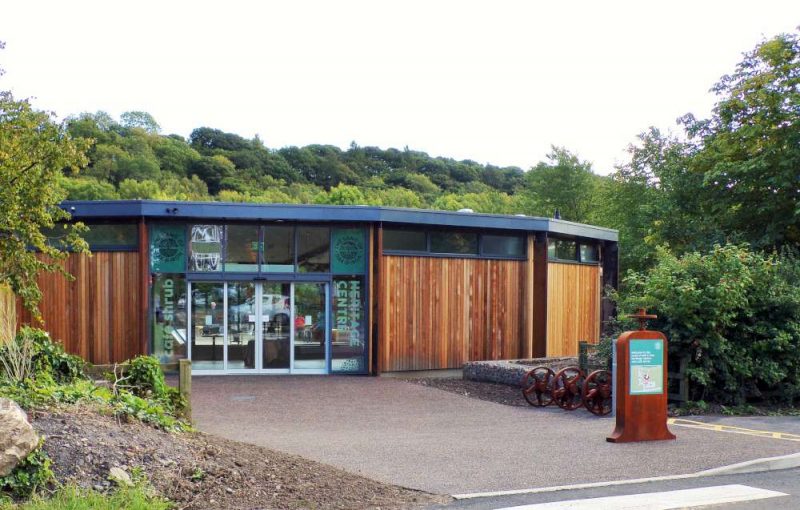 Our Heritage Centre is set within the beautiful steep-sided Derwent Valley, with an abundance of natural woodland, rare and iconic wildlife and a hidden heritage of British sword making and a world leading iron and steel industry.
Events
The Land of Oak & Iron are proud to host a wide range of wonderful events and activities, from exciting seasonal children's trails and school holiday activities, to music events, creative workshops and heritage talks. Keep up to date with our current events on our social media pages and 'what's on' page on this website. 
Exhibitions
We also host exhibitions of local artist's work in the windows of our Inside Out Gallery, most of which is available to purchase.
Cafe
The Heritage Centre Café is also the perfect place to fuel up before or relax after a day of exploring. From hearty breakfasts and seasonal lunches to delicious home-bakes, all made with locally sourced ingredients, there's something to suit all tastes. Our ever-changing menu offers a mouth-watering selection. Whether you are looking for a family brunch, a catch-up with friends over coffee and cake, or a quick snack to take into the park with you (and one for the dog too!), you're bound to find a tasty treat at the café.
Our menu is suitable for the whole family, with a dedicated 'shrublings' menu for the little ones, along with sandwiches and hot food for the whole family, all made fresh to order. Our sweet treats, pie, quiche and soup change daily! There are always vegetarian, vegan and gluten free options too.
Browse the range of artisan gifts on offer in the shop, all sourced from north east suppliers.
We also sell a range of children's books & toys, for a little treat at the end of your walk. Along with children's toys, we also sell a range of local history books, locally sourced honey & jam, gifts and art.work Make sure to have a browse of our shop the next time your here!