Belfast
The three inspirational gardens that help people connect with nature and each other
DONATE NOW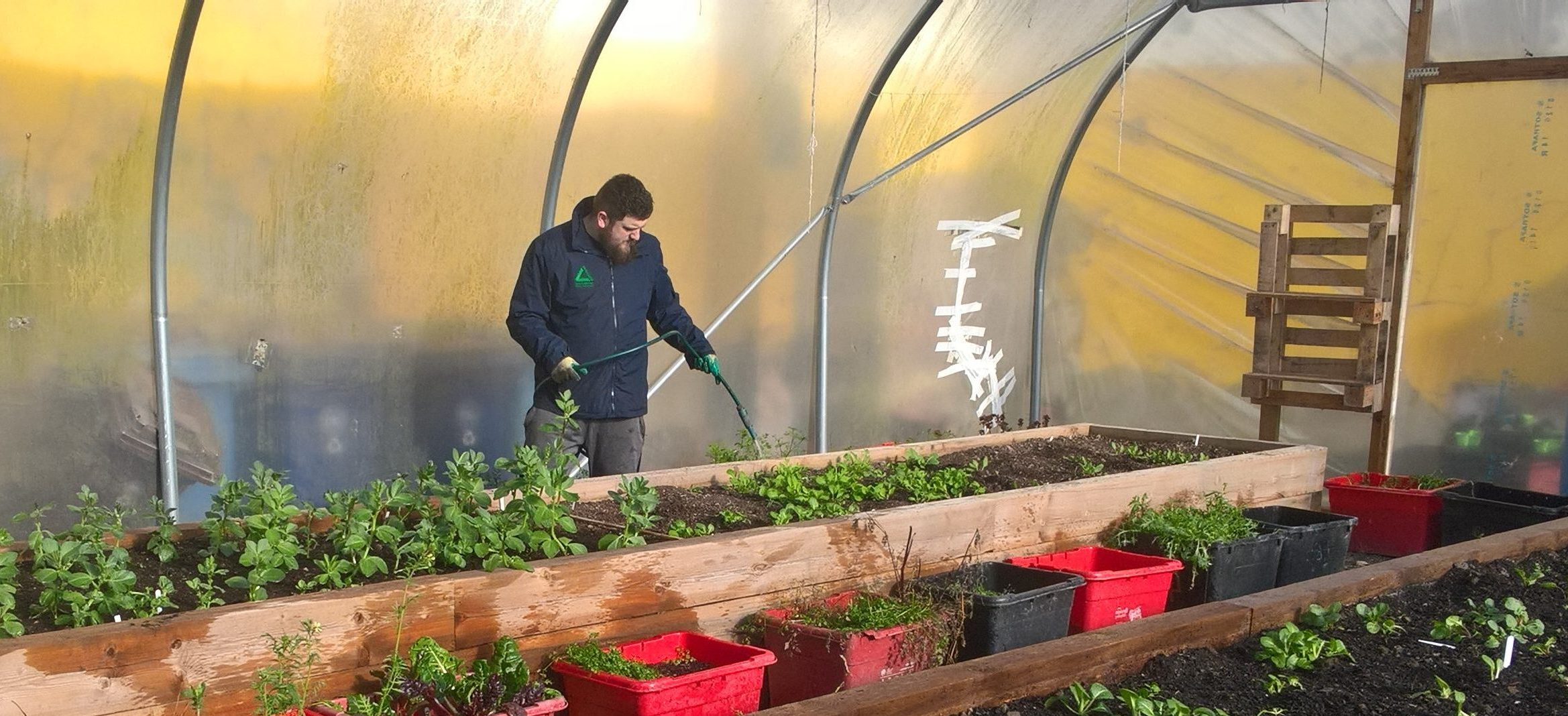 Tucked away on spare bits of land in Glenbryn, Shankill and Connswater are three really special places – Groundwork's community gardens where people grow food, make friends and learn new skills.
We know that lots of the regular volunteers have really suffered with social isolation over the past year and we're desperate to get the sites properly reopened and reaching their full potential. There are all sorts of people involved in the gardens of all ages – but for those who are unemployed or have mental health issues the gardens can be a real lifeline. With some extra support, we can do so much more for many more people.
When people attend our gardens they learn about growing food and get their hands dirty – but they also connect with nature and each other. We've heard so many stories about how our coming to our sessions have helped people relax, improve their mood and feel part of something positive for their community.
Sarah was caring for her disabled mum when she got involved, and was very isolated She rarely left her house and found that attending the garden changed things for the better, reducing loneliness and giving her a sense of achievement:
Over the years I have gained confidence; self-esteem and the ability to talk to new people.  I love watching things grow, knowing that in the end everyone gets to enjoy the fruits of their labour. It's a great feeling.
Extra funding will allow us to invest in the gardens at this crucial time and attract more people. We are expecting more people to want to get involved as restrictions ease, so we need to add facilities like extra seating and portaloos as well as new tools and raised beds. We'd also like to expand our take-away 'grow boxes' which bring gardening to people who don't have access to a garden.
Fundraise for this project