Dublin
An inspirational garden that's connecting people with nature and each other
DONATE NOW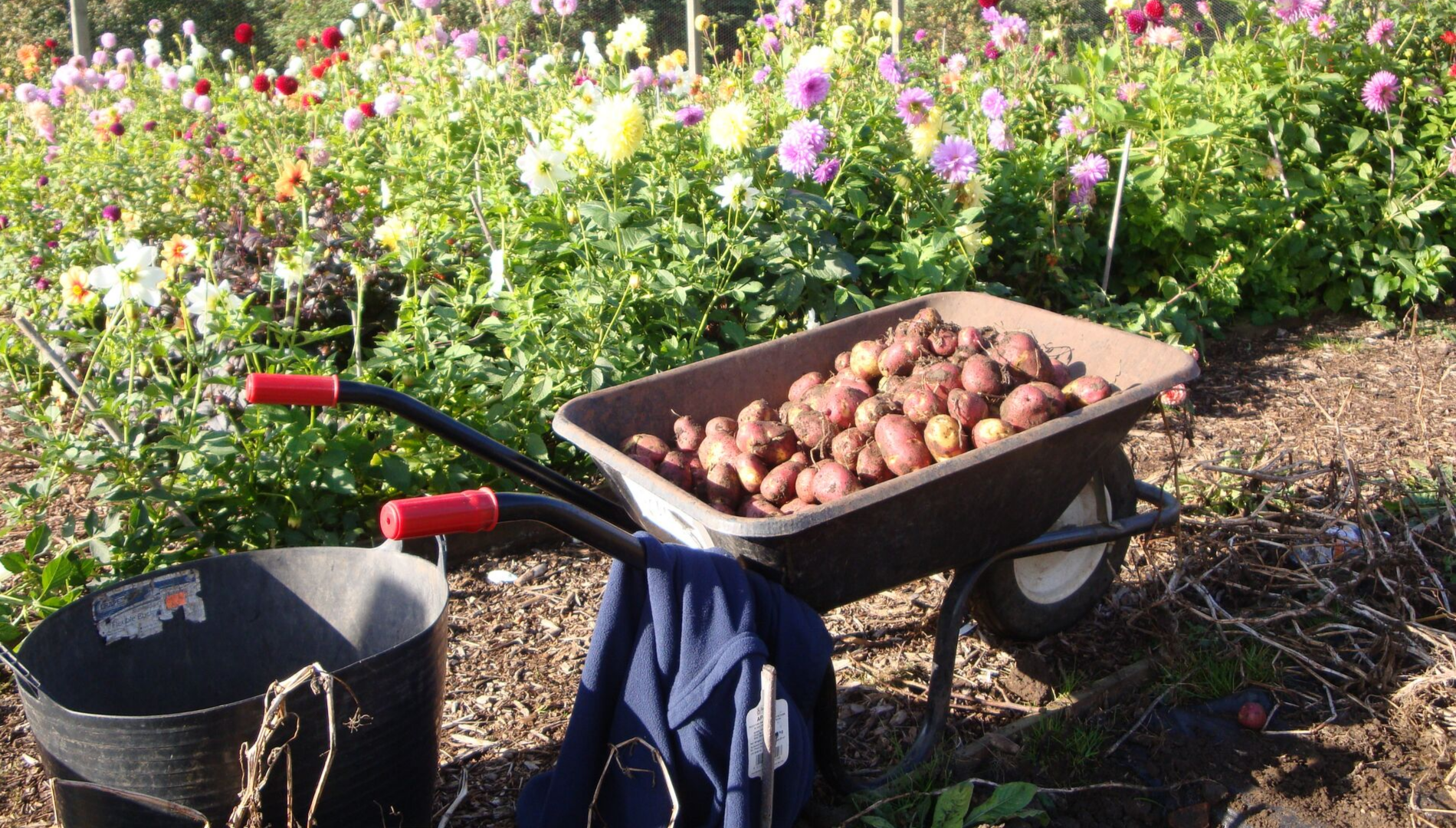 Tucked away down a quiet lane in the North Strand is a really special place – the leafy oasis of the Mud Island Community Garden, where local people come together to grow food, make friends and learn new skills.
A decade ago this was an abandoned derelict site, used as a dump. Now there are vegetable gardens, fruit trees, a polytunnel as well as areas for relaxing and plenty just to benefit nature. Volunteers have transformed this patch of land into an amazing asset for the community, where food is grown collectively and produce shared, benefiting families around the area.
Mud Island is a space for growing – but also for people to relax, enjoy their surroundings and meet neighbours. It's also a place of education, with regular courses for residents, and visits by schools and youth groups. There's even two stages for events and a pizza oven to feed people who come along. Different generations and cultures mix at the garden, breaking down divisions and boosting neighbourliness.
Mud Island Community Garden is a fantastic achievement by the local community, and we're excited at Groundwork to offer them support via our new partnership with Veolia.  It's the garden's 10th birthday this year, and extra funding is much needed. €3,000 will replace the falling apart polytunnel – crucial to extending the growing season. And money is needed to hold a celebration event with the aim of involving more people and showing off the garden to other communities who can be inspired by the success.
Fundraise for this project