'Watch This Space' In Warrington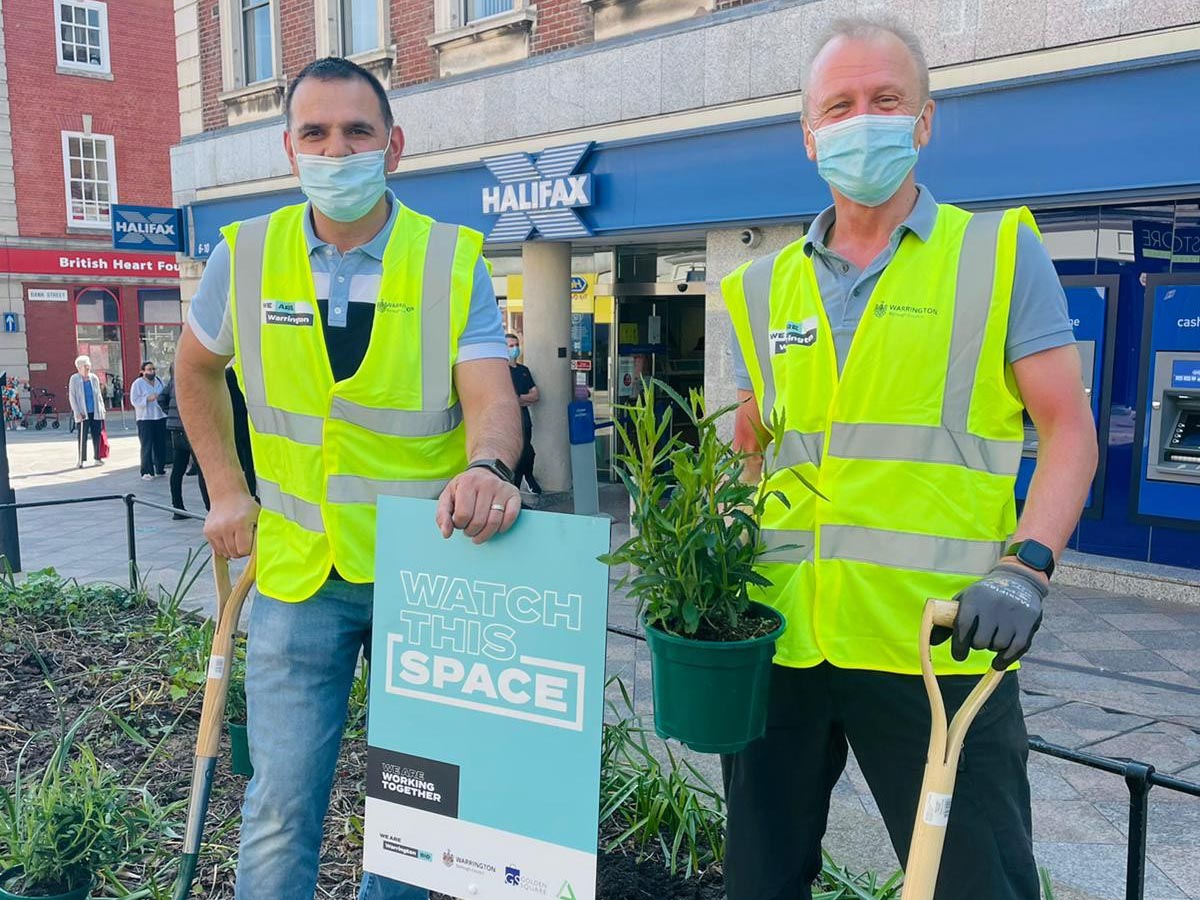 Planting areas in Warrington town centre are getting a makeover thanks to Warrington BID and volunteers from local businesses. It's all part of a joint venture with Warrington Borough Council called 'Watch This Space!'
So far two mini-gardens at the top of Buttermarket Street have been weeded and planted by staff from Golden Square, Beaverbrooks the Jewellers, Caffé Caruso and the Hideaway Café.
'Watch this Space!' is a partnership project to improve the appearance of Warrington town centre. It also gives businesses the opportunity to get involved in practical projects that make the town centre more attractive and welcoming.
The refurbishment at Buttermarket Street involves planting 80 herbaceous flowers. English Lavender and Verbena have been selected as they are attractive to butterflies and bees and are drought tolerant. The planting sessions are being led by Nick White, Warrington BID Manager, with helpers from businesses across the town centre. Town centre police community support officers also got stuck in with the teams from the shopping centre, retailers and hospitality businesses. Warrington Borough Council has donated the plants and Golden Square helped to organise the sessions.
Nick White, Warrington BID Manager said 'Summer is finally here after the long winter and the restrictions of COVID which kept many people at home. The BID looks forward to working with partners on other projects that enhance the appearance of the town centre.
It's great that as a town centre community we can work together in the sunshine to refresh some of the gardens, restore civic pride and bring nature into the heart of the town centre.