Onward Homes has been working with Groundwork and the Green Spaces Fund to create a new outdoor space in Hattersley, known as Vitality Gardens. This space, when finished, will feature a series of raised planters and a polytunnel, growing a variety of fresh produce for the community.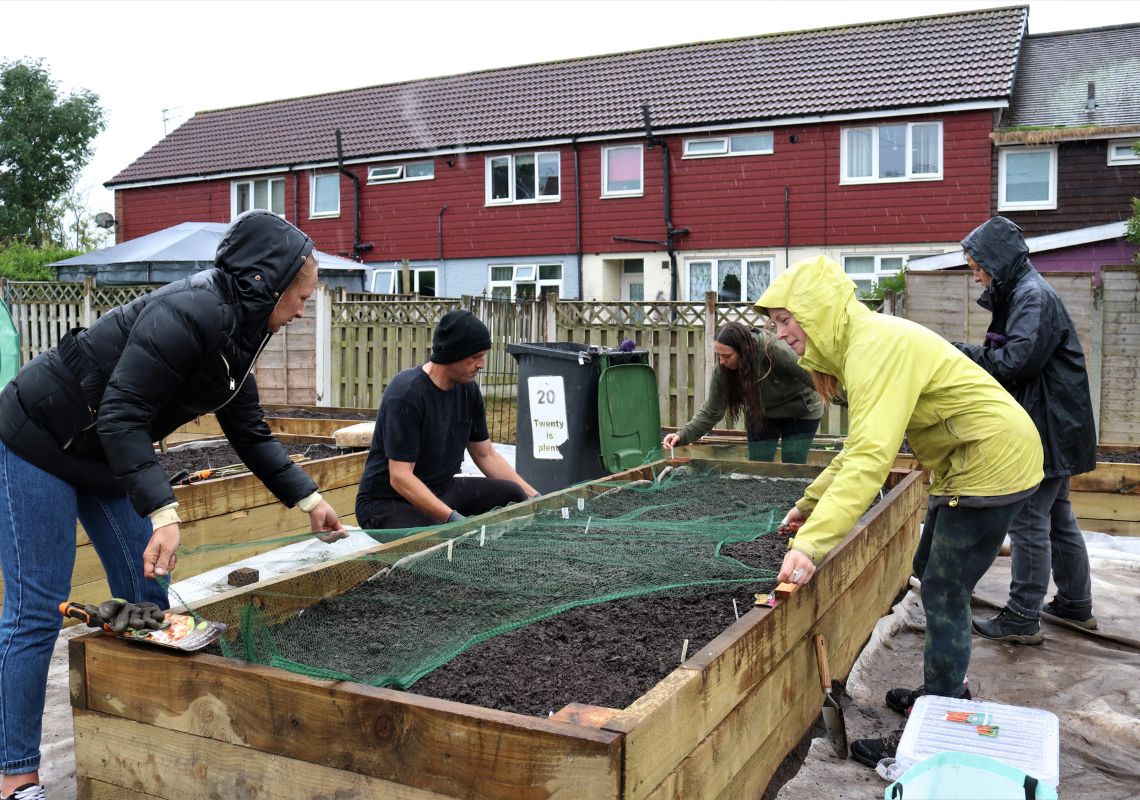 Dan, a local binman, lives next door to the site and having not had much experience with growing his own food before, jumped at the opportunity to get involved with the gardening training sessions.
"The kids have all grown up. They don't want to come out and play anymore. I like to grow things and be outside anyway, so I thought I'd get involved and learn more about how to."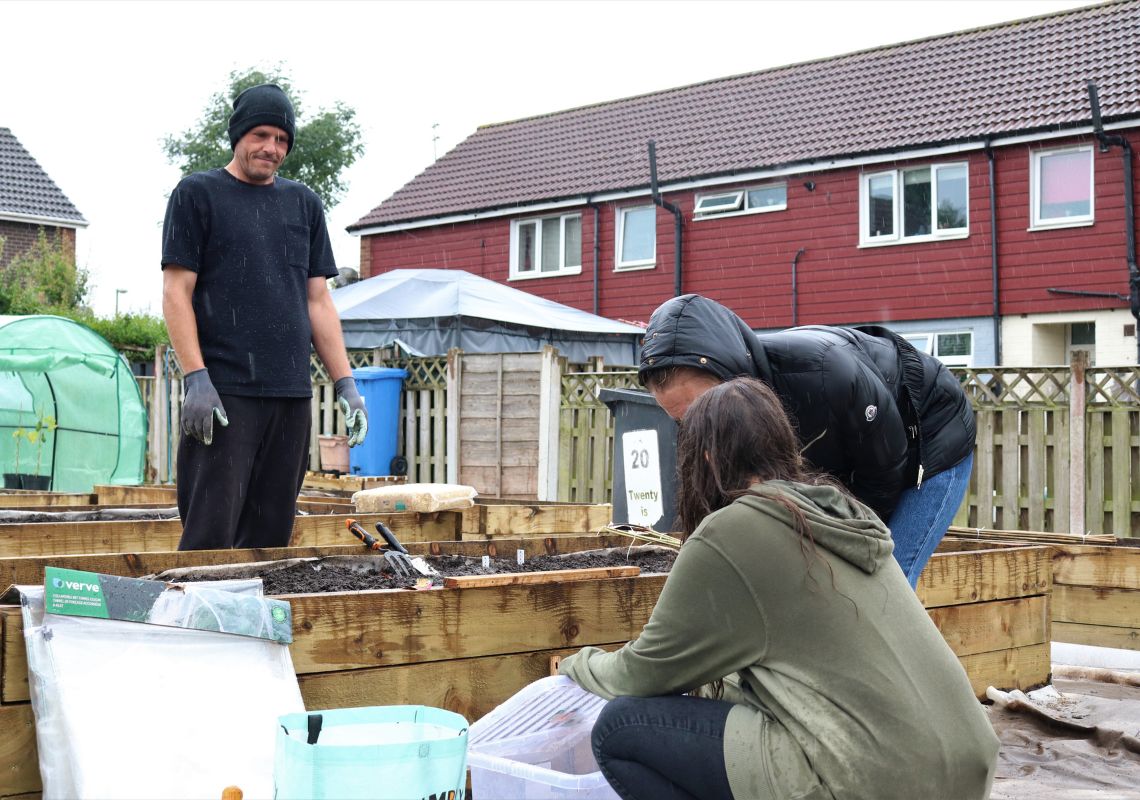 Dan attended almost every session to help plant up the new planters, he's learned about companion planting, and how to maintain the plants after the sessions are finished. Dan has been grateful for the knowledge that the team have given him, and he's even encouraged other members of the community, including his son, to get involved:
"The eldest I've had out so far. He's helped out with building these planters. We're going to put nice plants in and things for when people come over, but we'll see if we can get the rest involved, they're more interested in being out with their mates at the minute."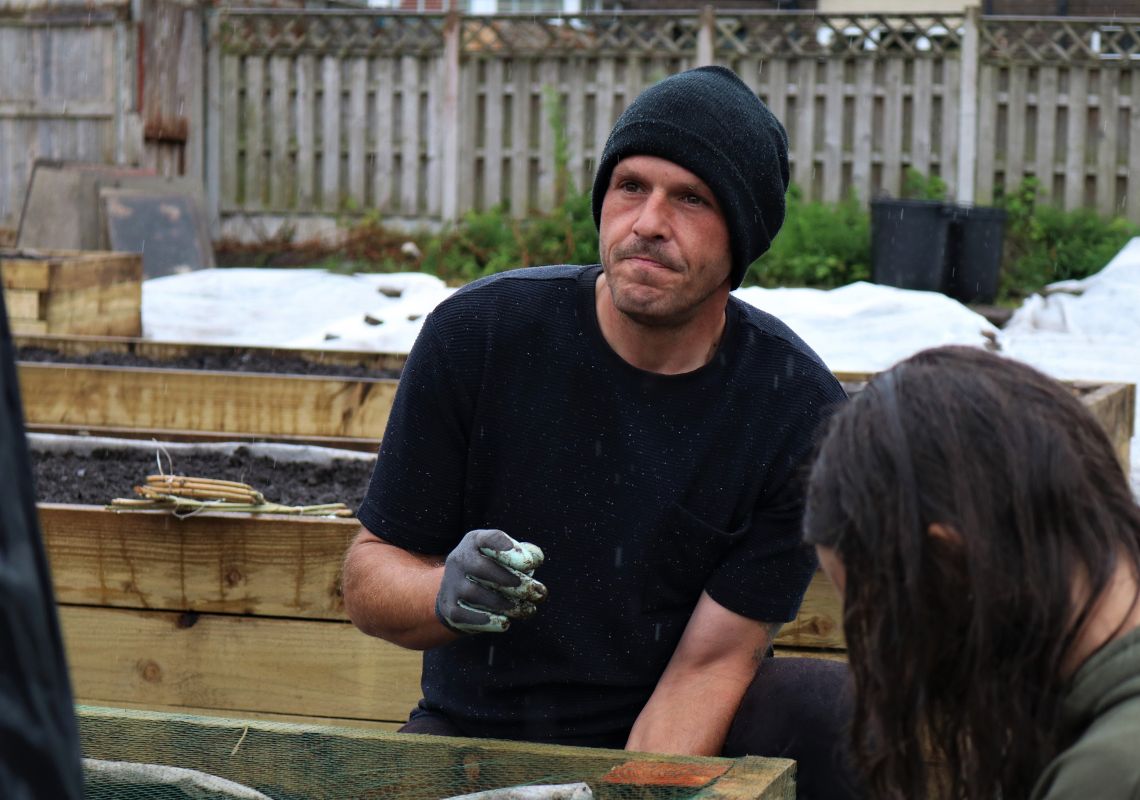 Dan has plans to keep harvesting and growing after the training sessions, using the knowledge and skills he's gained over the last few months. The group are also looking forward to upcoming cooking sessions when the food they're growing is harvested.
When asked what advice he would give to other communities wanting to grow their own food, Dan said:
"Just give it a go, see if you like it. It's not for everybody, is it? Look at the weather. I'm outdoors anyway, and if I was at work I'd be outside. It doesn't bother me, it's a great time!"