Greater Manchester's Greatest Greenspaces
Greater Manchester's Greatest Greenspaces
Everyone has different opinions on what makes the perfect park or green space. For families, it might be a traditional park with a playground and activities for their little ones. For dog walkers, it might be a wide-open space for their furry friends to run around in. For older people, it might be a nearby, accessible space with some flower pots and benches to rest at.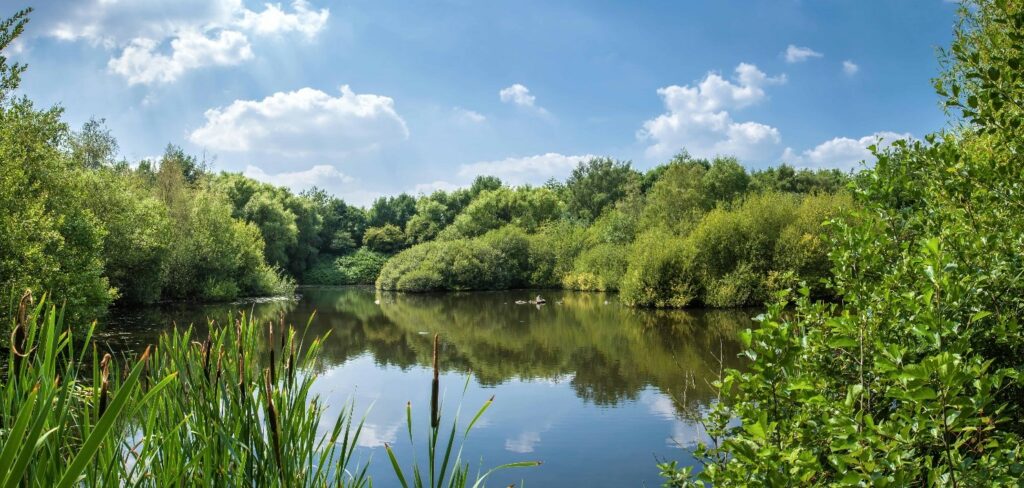 Here at Groundwork, we believe that no two greenspaces should be the same and communities should be at the forefront of deciding what their local greenspaces look like and include. As experts in their place, local people understand the context and have a long-term stake in making sure it works for them and is maintained to a quality standard.
In this blog, we spoke to employees from local authority teams in Greater Manchester who shared insights into some of the spaces they design, maintain or manage as part of their role. We also wanted to understand how they used these spaces personally to as local residents, exploring the variety of green spaces and functions available in Greater Manchester.
Jenni McAndrew – Area Lead for Central Parks, Manchester City Council
In my role, I lead the Central Area Parks team from a day-to-day operational point of view.  My team and I work to deliver Manchester City Councils Park Strategy; to provide clean, green, and safe open spaces which the residents of Manchester can be proud of, creating vibrant communities which are at the heart of neighbourhoods.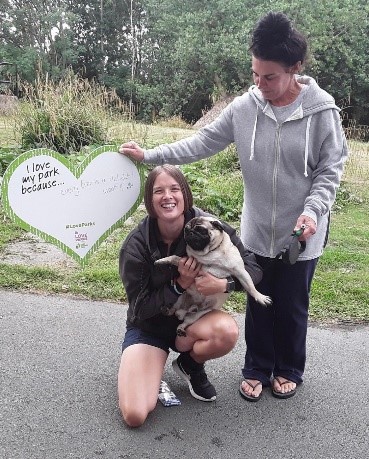 My favourite Urban Green Space within Manchester is Clayton Vale nature reserve.  Clayton Vale is in the heart of the Medlock Valley in East Manchester and despite being so close to Manchester City Centre, whenever I'm there I can immerse myself and hear only the sounds of nature.
The River Medlock flows through Clayton Vale and I particularly love to walk there early in the morning to listen to the sound of the river, to hear the birds singing, and take in the wide variety of nature all around. It's great to have time and space to gather my thoughts.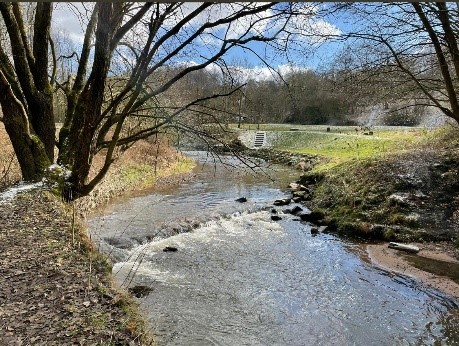 I also regularly visit Clayton Vale with my family.  My children love that every time we visit, we seem to find a footpath or discover a new part of Clayton Vale we have never walked before.  My children also love to ride their bikes around the circuit path which runs alongside river. They particularly enjoy the rest stop halfway round, a fantastic volunteer run café.
Whenever I'm in Clayton Vale I think of this quote from Katrina Mayer, "Time spent amongst trees is never wasted time." and for me that is certainly true. I'd encourage anyone who hasn't yet visited to head down, Autumn is a beautiful time of year to explore.
Robin Durkan – Landscape Architect, Oldham Council
My role at Oldham Council is to work with our green and open spaces to make them more welcoming and family friendly, interesting, fun, safe and functional for people and the environment.
Oldham Council strive to provide communities with places where all members of society feel safe and welcome, that enhance the natural environment and offer spaces for people to live healthy lives.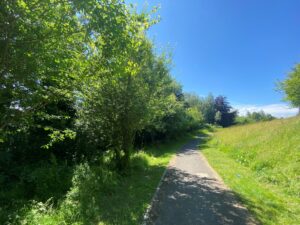 One of my favourite spaces in Oldham is a small pocket of greenspace at Glen Road in Clarksfield. The space is an unexpected pocket of tranquillity near to a busy road in a bustling part of Oldham, with back-to-back terraces and lots of traffic passing through. It's not the prettiest space with gas vents from the old landfill below but as soon as you step into the undulating meadow space and you're enclosed with a variety of mature trees, it feels like you can take a huge breath of fresh air and escape from the stresses of the urban world.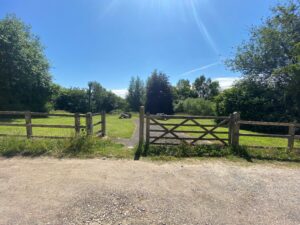 The footpath and cycleway provides a route away from traffic, running from Grotton to Alexandra Park passing the town centre in between. This greenspace is part of the Fruit Route, an area where various different fruiting trees and bushes have been planted for the surrounding communities to harvest. There is a small orchard at Glen Road too with soft fruits to the side of the path.
Michael Cummings – Natural Woodlands and Natural Capital Officer, Rochdale Borough Council
My role focuses on developing a pipeline of projects which contribute towards increasing woodland and tree canopy cover in line with Rochdale Council's Climate and Sustainability Policies . I also work to identify other habitat opportunities with partner organisations, to deliver a range of biodiversity projects which can include wetland creation, ponds for protected species, wildflower meadow creation and management. Working with schools, colleges and other groups we will work to provide opportunities for young people to become actively involved in tree planting and biodiversity projects.
Hopwood Park is an area that has been transformed over the last 15 years thanks to the dedication of the Friends of Hopwood Park who have worked extremely hard to bring about many, much needed improvements.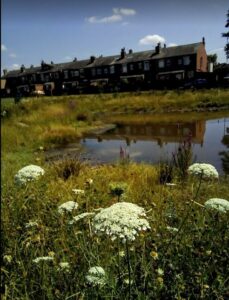 Working with Rochdale Borough Council the group have successfully campaigned and carried out fundraising for improvements to the site that now includes a café, ice cream cabin, a playground, herb planters and more.
The space also features a new pond which acts as Sustainable Urban Drainage (SUDs), taking drainage from the field and providing an excellent habitat for invertebrates such as dragonflies and breeding amphibians.
Regular events now take place at the park including craft events, magic shows and winter markets. Despite the small size of the park there is a lot going on and it been a great place to take my kids as it's just down the road from where we live. The park also has a contained ball games area, a bowling green and pavilion, small car park and avenues of mature trees.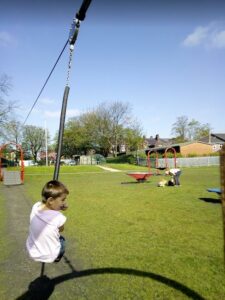 It's also great to see how many different types of wildlife are supported at the park. I have seen dragonflies emerging from the water, frogs and field voles in the pond area which also contains some great plant species such as purple loosestrife, meadowsweet, yellow rattle and water lilies.
Jo Regan – Environment Programme Manager, Salford City Council
In my role as Environment Programme Manager, I'm responsible for the development and delivery of environmental projects, which includes working with communities to improve parks and green spaces, developing green and water infrastructure projects to help address the impacts of climate change.
Salford City Council proudly manages nine Green Flag parks and greenspaces, including one of my favourites, Clifton Country Park.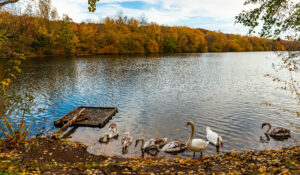 Clifton Country Park is my favourite greenspace as it was the park I was based in when I began working for Salford City Council as an Assistant Ranger nearly 19 years ago. I am no longer based there for my job but I still enjoy visiting with my family and friends.
The Park has lots of areas of interest and visitors can enjoy the comforts of a café and related facilities. The play area and bouldering wall keeps the children happy as does the fairy tale trail which hosts a number of wooden sculptures located around the lake.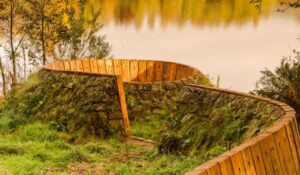 I enjoy visiting the mix of habitats at Clifton; woodland, meadows, ponds and the lake, as well as visiting the historical features which highlight the site's industrial past. The Park is teaming with wildlife; if you visit in the early summer months you can see the signets bobbing around on the lake. Autumn is also a great time to visit as the woodland colours are particularly special.
Jo Bryan – Programme Manager, Trafford Council
My role at Trafford Council is about helping to improve the health and wellbeing of local people and communities and our parks and greenspaces are fundamental to this.
Trafford Council recognises that our parks and open spaces are seen as more valuable than ever and contribute positively to the health and wellbeing of all those who visit them. Protecting these spaces is vital to ensuring that local communities have access to free, open space for recreation and supports our corporate priorities of addressing health inequalities, air quality and poverty.
Early in the pandemic, when we were allowed out of our houses for just one hour's exercise, I really struggled to get my three children excited about walking the urban streets of Sale. After a few days, I remembered that my own grandparents used to take me for walks along the River Mersey as a child and we decided to try it. We went and it was really lovely!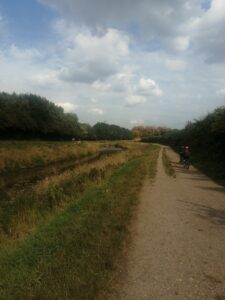 During Spring and Summer 2020, we had walks, bike rides, explored bits of the river that we didn't know existed, smelt wild garlic, swung on rope swings and dug for treasure (my dad had hidden a time capsule on the Urmston side as a teenager which we never found).
Later on, we discovered blackberry picking, coffee stops along the route and splashed in a LOT of muddy puddles. It really felt like we had spent our lives ignoring such a brilliant green space that was only a five minute walk from our home.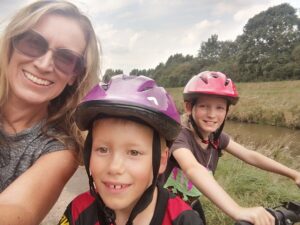 Post-pandemic, I spend so much time each week down by the river; I run along it a few times a week, go for lunchtime walks and coffees, meet friends from Urmston and continue to take my children for walks and bike rides. I always see someone I know from the local area: former colleagues, school mums and dads, old friends and new friends.
This space is now an integral part of my life, my family's life and the lives of so many people in our local community. It helps keep us healthy and happy.
If you've not been, you really should give it a try.
---
Do you have a favourite greenspace in Greater Manchester? Why not tell us about it on our social channels!