Young women arrange football tournament to drive forward change
Young women arrange football tournament to drive forward change
A group of ten young women, aged between 11 and 16 are hosting a 5-aside football tournament on Sunday 17th September at Adswood Park in Stockport. The tournament has been developed as part of a Home Office funded project "Safer Streets" . This social action programme, coordinated by local charity Groundwork and supported by Stockport Borough Council and R-Time youth network , empowers young people to identify community safety issue in the community and supports them to develop a solution.
The group of young women regularly meet at Tiviot Dale Methodist Church, where R Time operate a regular youth club which provides a range of activities. The Groundwork team began engaging with the young people over the summer about what challenges they faced in their community and what positive changes they would like to see.
The young women, who all share a passion for football, identified that there was not enough provision available for young women in the Stockport area. Following a number of workshops and support from Groundwork and R Time youth workers, the group of young women decided to arrange a 5-aside football tournament to showcase the talent and interest in the local area.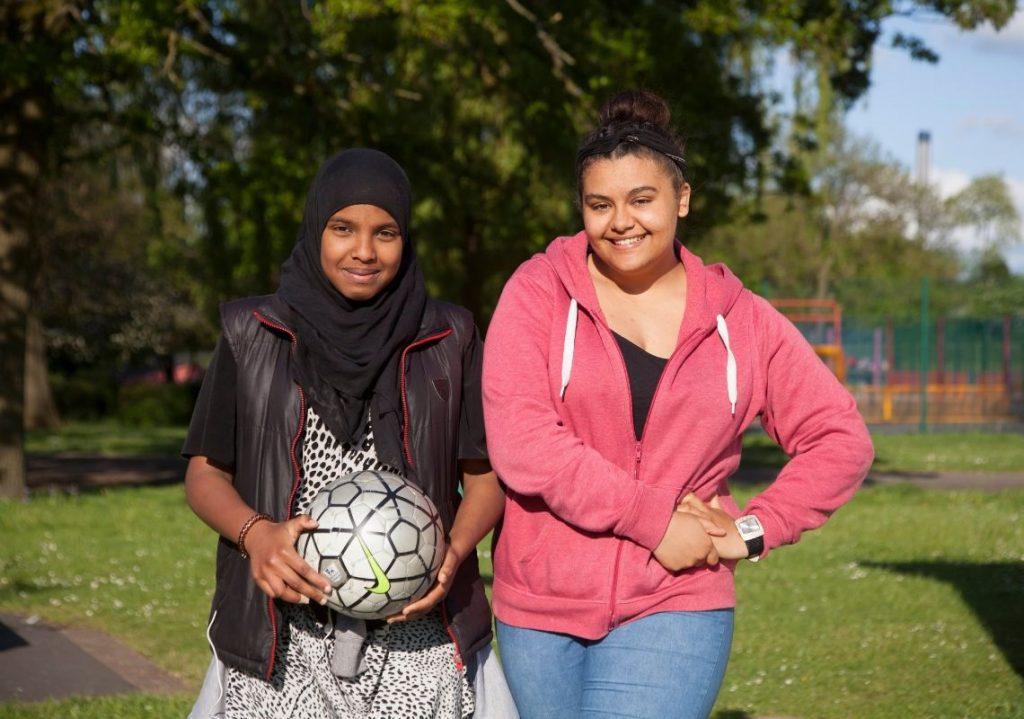 One of the young people involved in organising the event commented,
I've really enjoyed girls group recently it has been an amazing way for me to learn new skills and socialise with more people. I'm excited for the event, it's amazing that we have managed to set it up ourselves and to have the opportunity to do something to help the community!
The event has been planned by the young people themselves and as well as including multiple 5-aside teams playing in a tournament structure also sees a number of partners, including Fire Service, Street Games and Locala, attending the event to share information and insights about how young people can stay safe on the street and look after their mental health.
Erin Rhode, Young People & Social Action Assistant at Groundwork Greater Manchester added,
It's great to see the young people come together to arrange something for their community which they're so passionate about, hopefully this will lead to the change they desire.
The tournament takes place from 1.30pm – 4pm on Sunday 17th September at Adswood Park, Councillor Lane, Cheadle, Stockport SK8 2LF.
Members of the general public are invited to attend as spectators.