Himalayan Balsam: Where to find it and how to get rid of it!
What is Himalayan Balsam?
Noted as first being introduced to the UK in 1839 as a simple garden plant, the mountainous species soon naturalised itself with some of our most loved river banks that are only a stone's throw away from our homes, and can often be seen on daily commutes from June onwards.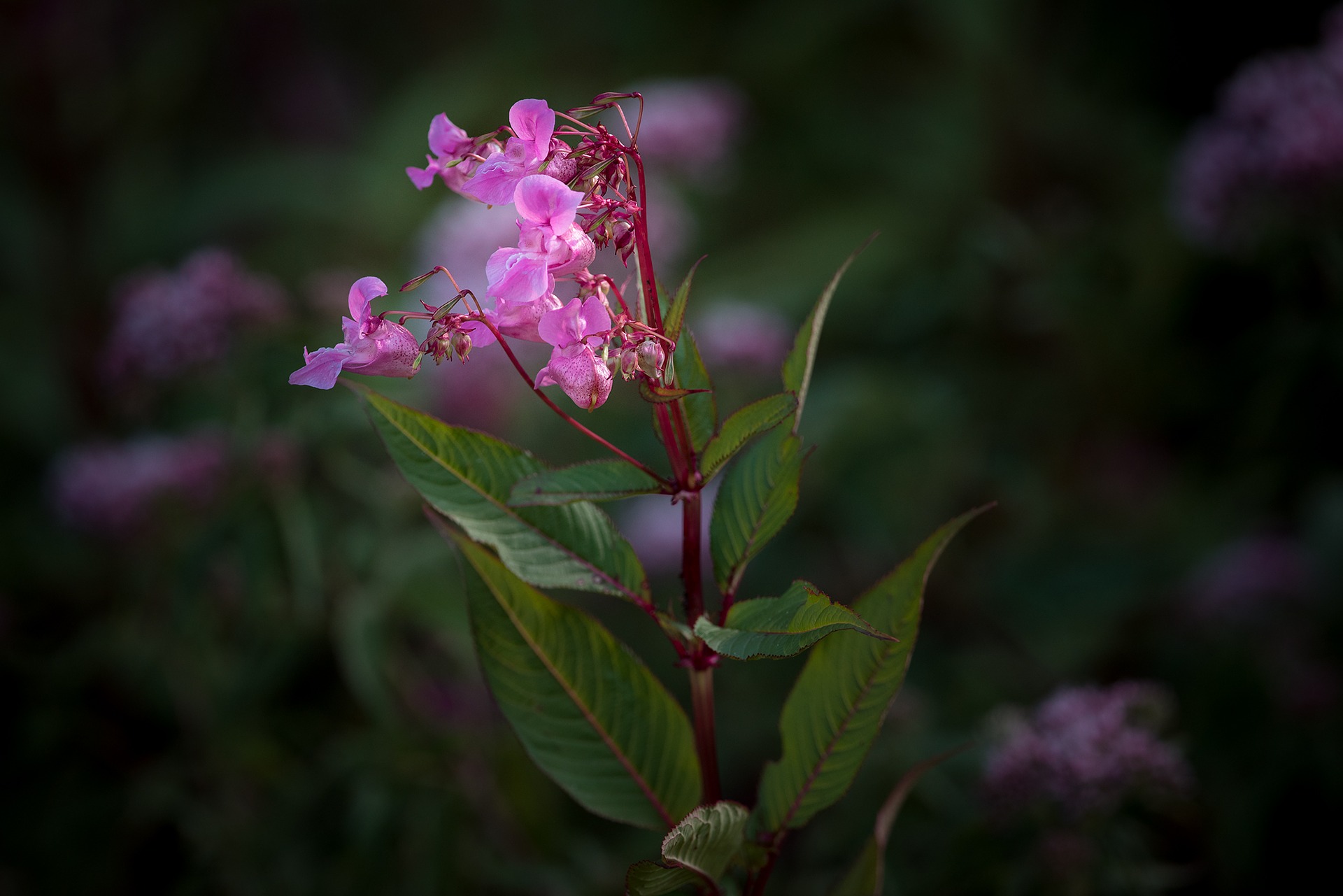 At a staggering 6-10 feet, Himalayan Balsam is our largest annual plant, growing at rapid rates whilst disseminating its explosive seed pods in the process. Sounds epic? Well, not for our local wildlife.
Also known as 'Policeman's Helmet' – due to the shape of its flowers –  the invasive species outcompetes native plants, flowers, and grasses conquering vast amounts of land in a short space of time. Unlike some native plants it can tolerate low levels of light; towering above existing habitats; actively killing them off within the area.
Why should you help us to remove it?
The plant is typically attracted to moist soil, though robust as it is, Himalayan Balsam can grow almost anywhere. Damp soil along river banks is the perfect breeding ground. Bees are naturally drawn to nectar, something it produces in abundance, therefore other native habitats have fewer opportunities to pollinate and re-produce.
As previously mentioned, the species re-produces by explosive seed pods, sending seeds at great distance through the air. Often present on river banks, these seeds inadvertently pose a new threat by travelling down our water courses and extending their reach to even more areas.
By helping us to remove Himalayan Balsam, you're ensuring that native plants flourish all year round, rather than leaving empty spaces once the plant has died back in the winter. You're allowing wildlife corridors to prosper; increasing annual biodiversity that isn't in competition for light, nutrients and space.
---
How to remove Himalayan Balsam
You don't need to be a gardening maestro to remove Balsam, nor do you need specialist equipment and a noteworthy licence, just some good old elbow grease and a love for the great outdoors. Here's our top 5 tips for a bashing day out:
1) Grab a decent pair of gardening gloves
As a safety precaution it is always recommended that you wear suitable gear that you don't mind getting mucky. As you will be using your hands a lot, this includes a decent pair of gardening gloves. Once your location is mapped, gloves will help you reach the balsam, clearing any hazards like brambles, litter and nettles along the way.
2) Uproot!
So you've identified your Balsam, now it's time to clear it. Grab the root from its lowest point, giving it a sturdy tug. Observe that the plant not only comes out of the ground quite easily, but the root joins it too!
3) Breaking the Root
With the Balsam in your hand, snap the root of the plant just above its lowest 'nobble' point. Doing this will ensure it doesn't re-root itself and find you in the same place doing it all over again next year!
4) Pile Up
With each plant you pull up, start to build a pile so that the process of natural degradation can begin. If you are near a public footpath make sure that the pile isn't blocking access for passers-by… For the next few months!
5) Return to the site
It's always good to revisit the site after a few weeks to see any signs of re-growth, or areas you may have missed. At this point you'll notice that the piles of Balsam have dried out and are no longer active.
---
Made possible thanks to funding from:
The European Agricultural Fund for Rural Development: Europe investing in rural areas