NHS Property Services Corporate Day
In April 2023, as part of our Corporate Social Responsibility programme, we worked with a fantastic group of volunteers from NHS Property Services to revamp Brasshouse Community Centre's outdoor space ready for their coronation celebration.
Brasshouse Community Centre, managed by North Smethwick Development Trust (NSDT), provides a space for the community to come together to make positive change and transform their local area for the better. Having partnered with NSDT on projects such as Go Play Sandwell and Wellies in the Woods, we recognise the importance of the centre to the local community, and after hearing about Brasshouse's brilliant work, our NHS partners were keen to help out however they could.
The volunteers mowed the lawn, weeded and jet-washed the patio, painted and varnished the benches, repaired, painted and prepared new raised beds, planted vegetables and herbs, laid fresh bark in the forest school area, installed privacy screening and set up new compost bins.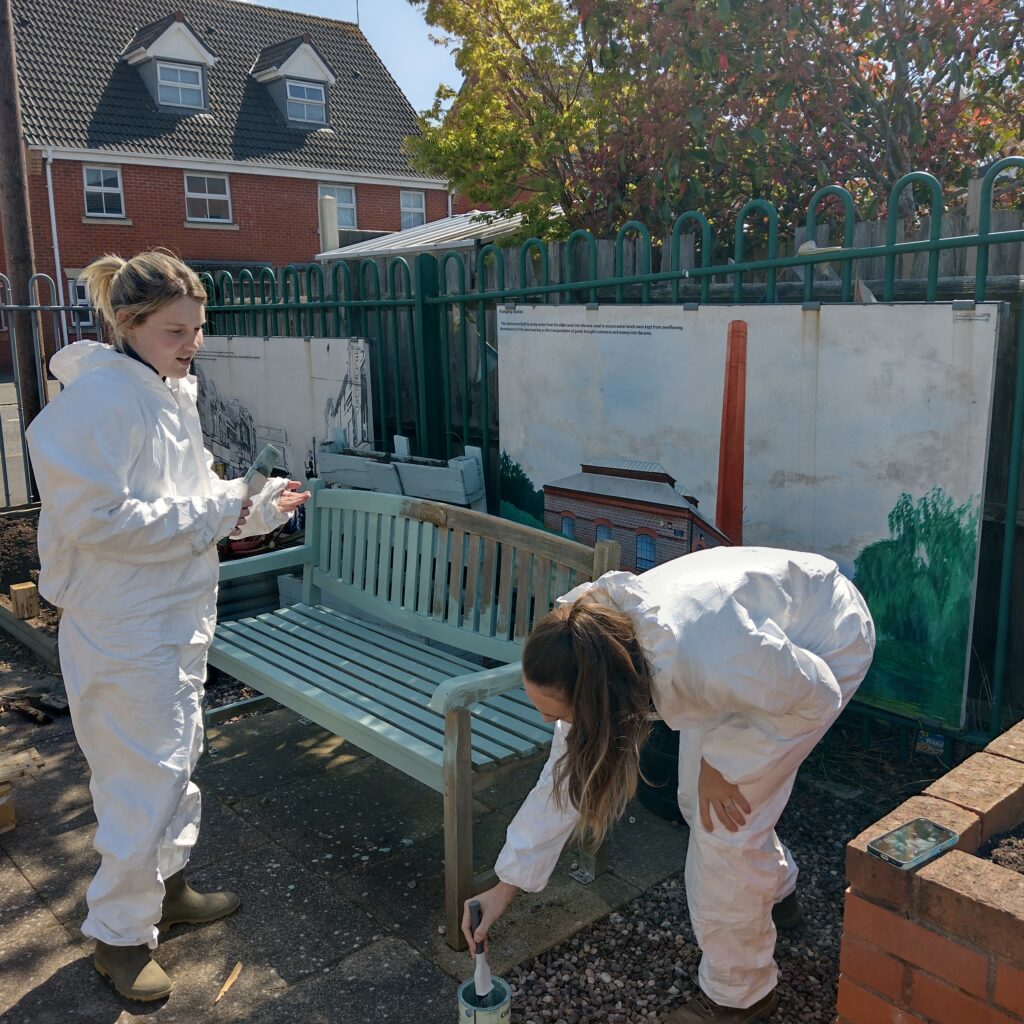 The Brasshouse team were overwhelmed and showed their appreciation with a lovely cake and an invitation to their coronation tea party.
Jennifer Harrison BEM (NSDT's CEO) was incredibly touched by the volunteers' hard work and positive attitudes. She said that the work they did will have a "bigger impact than you could know" in their mission to provide a safe, inviting space for the community to enjoy.
We asked for feedback from the volunteers, and they agreed they felt really proud and that their work was making a difference. They said the event was well organised and that they'd recommend volunteering to others.
At Groundwork West Midlands', our Corporate Social Responsibility work links corporate volunteer groups with community organisations to make great things happen. From building outdoor classrooms, to refurbishing allotments, to clearing overgrown vegetation, our corporate volunteers work hard to transform spaces and enhance the local community.
If your organisation would like to get involved with our Corporate Social Responsibility project, please click on the button below.