BLOG: Reclaiming our parks with rural skills
This summer I volunteered with Groundwork West Midlands as a member of The Green Team. During my time with the team, which is based out of Silverdale Park, I was confronted with the effects of climate change and the tireless work that our knowledgeable rangers and supervisors contend with.
Bridging the gap between community and environmental management is something that Groundwork advocates and has proven to be effective. The Rural Skills Weekend, part of the Future Proof Parks programme, occurring over the August bank holiday weekend proved to be a successful example of this approach. The weekend saw individuals of all ages and professions, from dog walkers to police officers, immersing themselves in the traditional and abstract activities taking place, most of which the public had never done before.
Commencing the weekend was a workshop with UK scything expert, Steve Tomlin. Scything is the traditional form of environmental management; a method of cutting grass with a large, curved blade on the end of a hand-held stick. It is a more sustainable method of agricultural management for smaller areas and better for soil quality and habitat protection, which is compromised by today's bulky technologies. Scything dates to the Romans but is suspected by some to have even earlier origins. Passers-by were both frightened and intrigued at the sight of this archaic tool being used in their local park.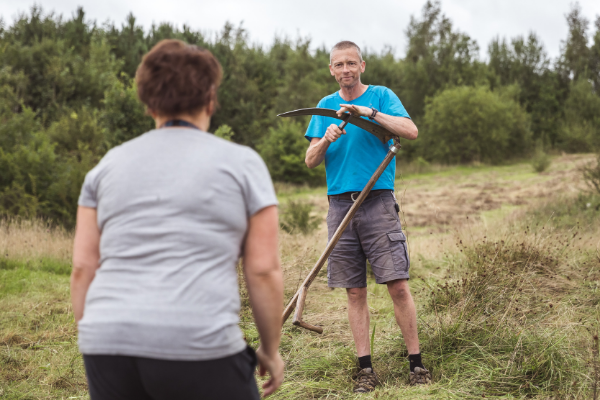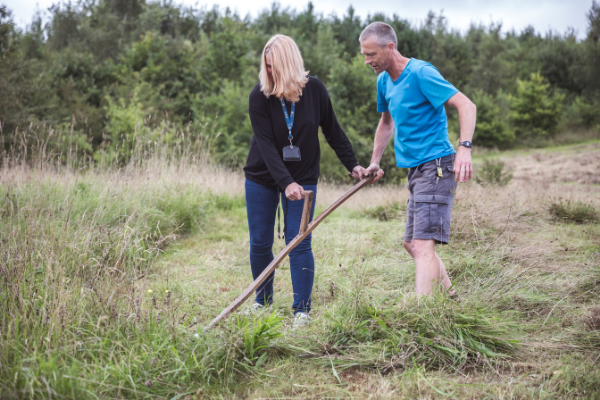 Traditional Blacksmithing demonstrations run by Moggy Metals and Great Oak Forge sparked interest and excitement in the children. The Silverdale Park ranger, Andy, was also available to share his expansive knowledge of the park and environmental management on his guided walks. Andy was keen to point out relics of Silverdale's past as a colliery and explain how Silverdale has transformed.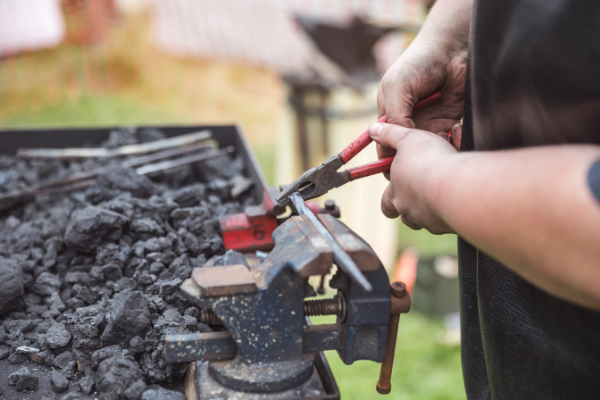 The event featured a plethora of activities including dry stone walling workshops, minibeast hunts, outdoor cooking, orienteering, chainsaw carving, bushcraft skills, fishing and a fire service appearance. A hidden gem for me was the foraging workshop with Wild Pickle.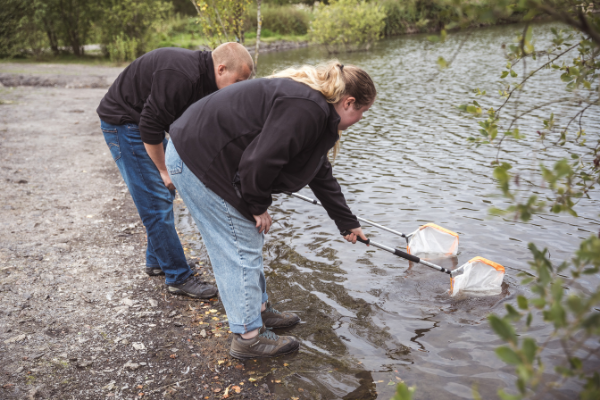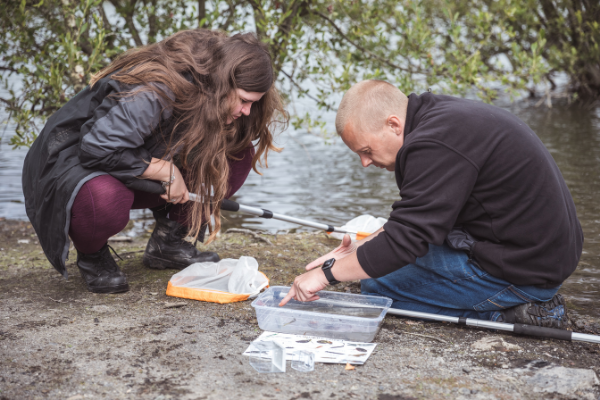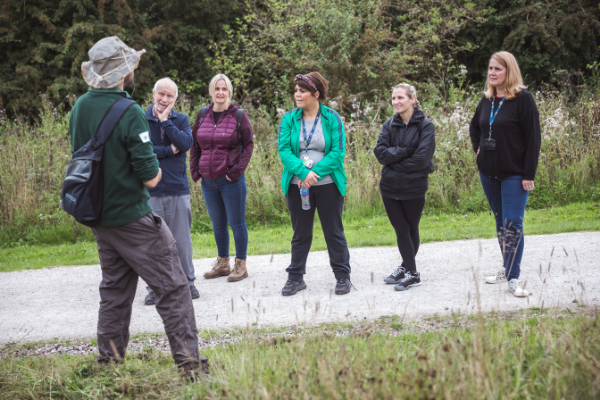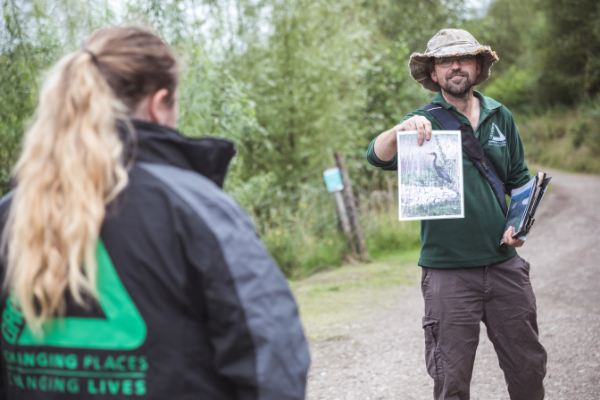 With only a basic knowledge of medicinal and edible plants, I was amazed to find that incredible forgeable plants were all around us, in the park itself or growing at the side of roads and in our own gardens. With this knowledge, the natural world around me took on a new value. The plantain, previously not given a second look, could now be used to soothe insect bites, and the nettles we avoid are perfect for a superfood soup packed with more vitamin C than an orange. The weekend left me and many others inspired and rejuvenated with a newfound love for botany!
The event carried an important message for environmental charities about youth and community engagement. Sparking curiosity and excitement about the natural world in young people is an incremental part of placing more value in nature and thus a big step in the successful management of the climate emergency.
The traditional skills on display over the weekend kept alive through generations, can now be passed on again for continued sustainable development of land and in rural practices. These ancient methods may hold a vital insight into how we navigate our modern environmental issues. I would encourage everyone to get themselves outside and to learn more about the natural world around them. Our green spaces can be anchors in which recovery, knowledge and relationships are found and we must do our bit to protect and uplift them.
Blog written by Lauren Griffiths, Green Team Volunteer