Grime On Grange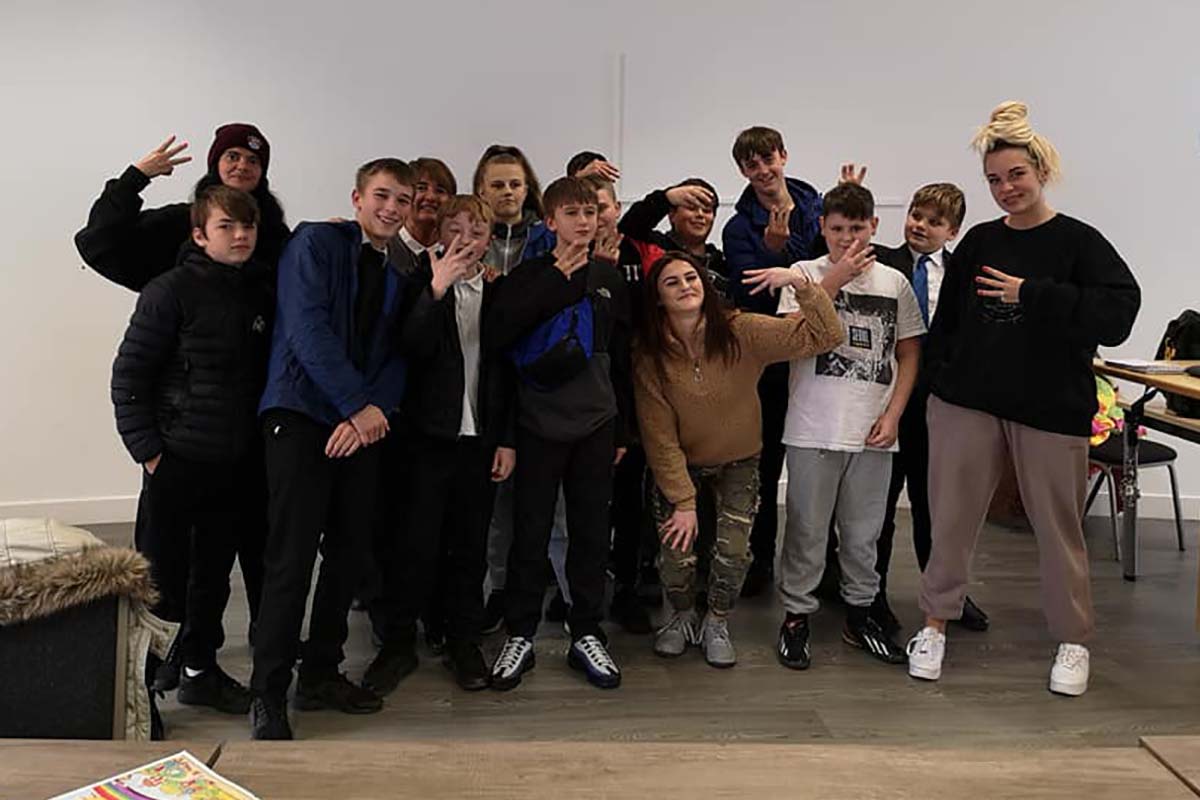 An exciting new project is set to help young people in Blackpool express themselves through grime and rap music.
Grime On Grange will capture their stories through music, providing professional guidance and a platform for young people to vocalise their problems, whilst painting a real picture of life growing up in Blackpool. It has been funded by a grant of £29,000 from Youth Music and will be delivered from the @ the grange community centre in Grange Park by Groundwork in partnership with House of Wingz.
Grime On Grange will work with young people from the Grange Park estate and surrounding areas, where residents are often disadvantaged by conditions of high unemployment, social deprivation and poor levels of general health.  The project will look to build positive social connectivity, nurture musical ability and raise aspirations for young people.
Cath Powell MBE Community Development Manager @the grange said "We're delighted that Youth Music are supporting us with this grant. Since we opened 2 years ago we've been able to engage with the majority of residents from the local community, with perhaps the exception of some of the teenagers. However, last summer this began to change when we worked with House of Wingz to deliver a series of grime and rap workshops with local grime star Sophie Aspin. This pilot programme attracted 20 young people from the estate that had previously been hard to reach and it was amazing to see the way they interacted. It had a really positive effect and demonstrated the need for more creative youth projects to help reduce anti-social behaviour and help prevent young people from being exploited through activities such as county lines."
Ashley Docherty from House of Wingz: said
Young people in Blackpool need to have a voice to help them express themselves and how they feel about the world around them.
"Many young people listen to grime music and engage in the culture already, so we are looking forward to channelling that into something productive for the kids of Blackpool and hope that it will raise their aspirations and empower them to get creative now and in the future"
Cath added "Our aim is to introduce young people to a variety of potential career paths, by helping them to develop an early love of music and by giving them the chance to work with professionals at House of Wingz and diverse role models such as Sophie and Josh. We are very excited to start the project as soon as possible."
Grime On Grange will be launched with an online platform, so even COVID 19 won't be able to stop this project from getting started – in fact it might even provide the young people with something they can write about.
You can get more details by messaging the @thegrange on their Facebook page.
This project is supported by Youth Music, using public funding from the National Lottery through Arts Council England.